These are the best breakfast spots as well weekend brunch to indulge in brunch cocktails. From sunday brunch classic like Mimossas to french toast
Looking for the best brunches in Georgetown, DC? Look no further. There are many incredible eateries and restaurants that specialize in serving up breakfast and weekend brunch. Georgetown is one of the most Charming neighborhoods and has some of the best brunches in DC.
Whether you're looking for something light and healthy or a hearty home-style breakfast dish, there are plenty of scrumptious options to choose from.
In this blog post, we'll be exploring some our favorite brunches located throughout Georgetown — so grab your coffee and prepare for an unforgettable day of dining!
There is everything on this list from grilled shrimp, French toast, baked eggs, savory crepes and bottomless brunch cocktails; we have you covered.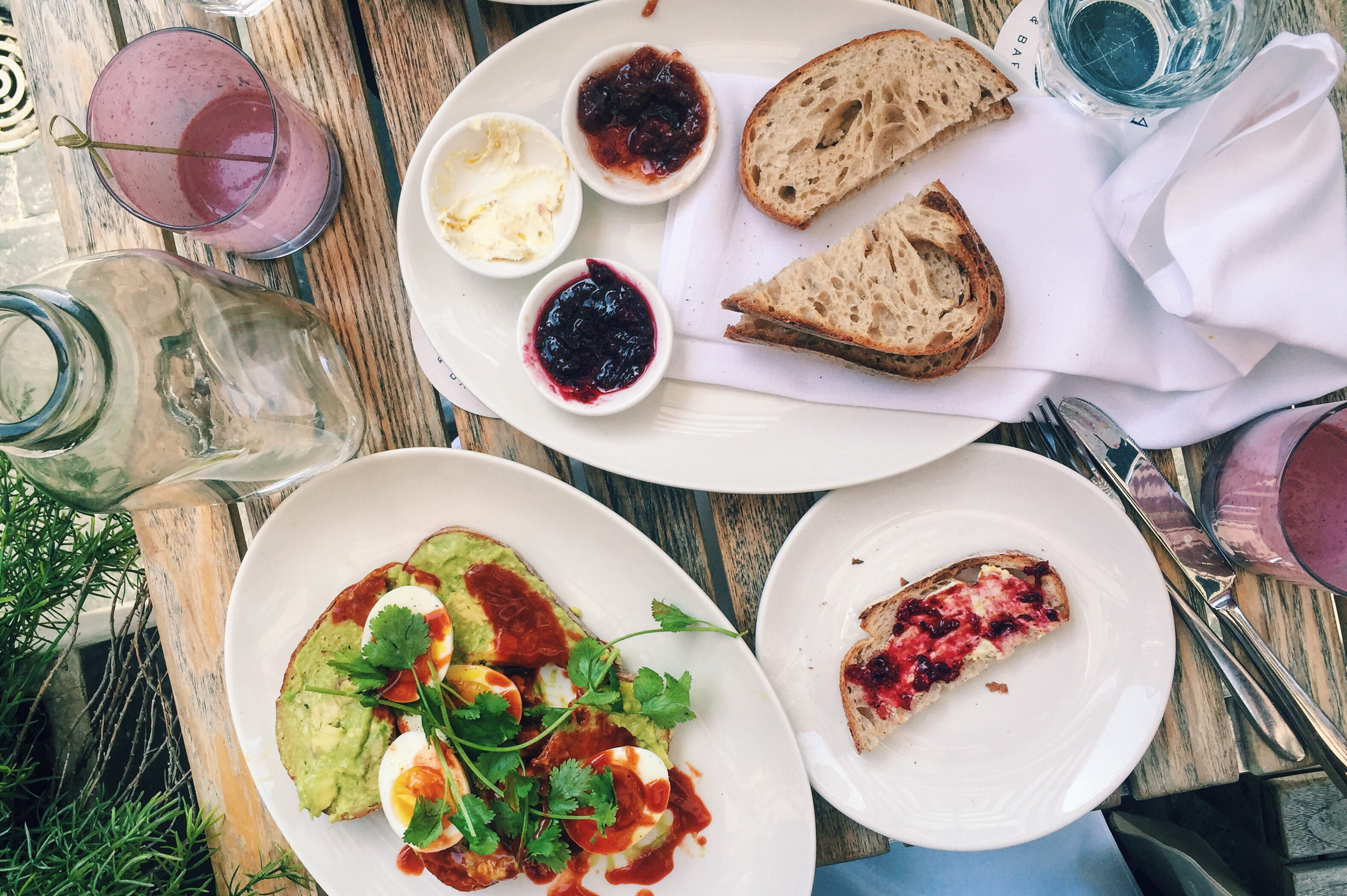 What are is the best brunch in Georgetown , DC?
3236 M St NW, Washington, DC 20007
Starting off our list is Clyde's; one of the top Georgetown's brunch restaurants in the historic neighborhood. Their menu features classics such as Eggs Benedict and French Toast.
They also offer more modern dishes like Lobster Mac & Cheese and Crabcakes Benedict. Customers can enjoy their meal on the outdoor patio while admiring the beautiful views of the Potomac River.
Their brunch menu also includes a variety of drinks, including specialty mimosas and Bloody Mary's. The atmosphere is perfect for a boozy Sunday brunch.
1522 Wisconsin Ave NW, Washington, DC 20007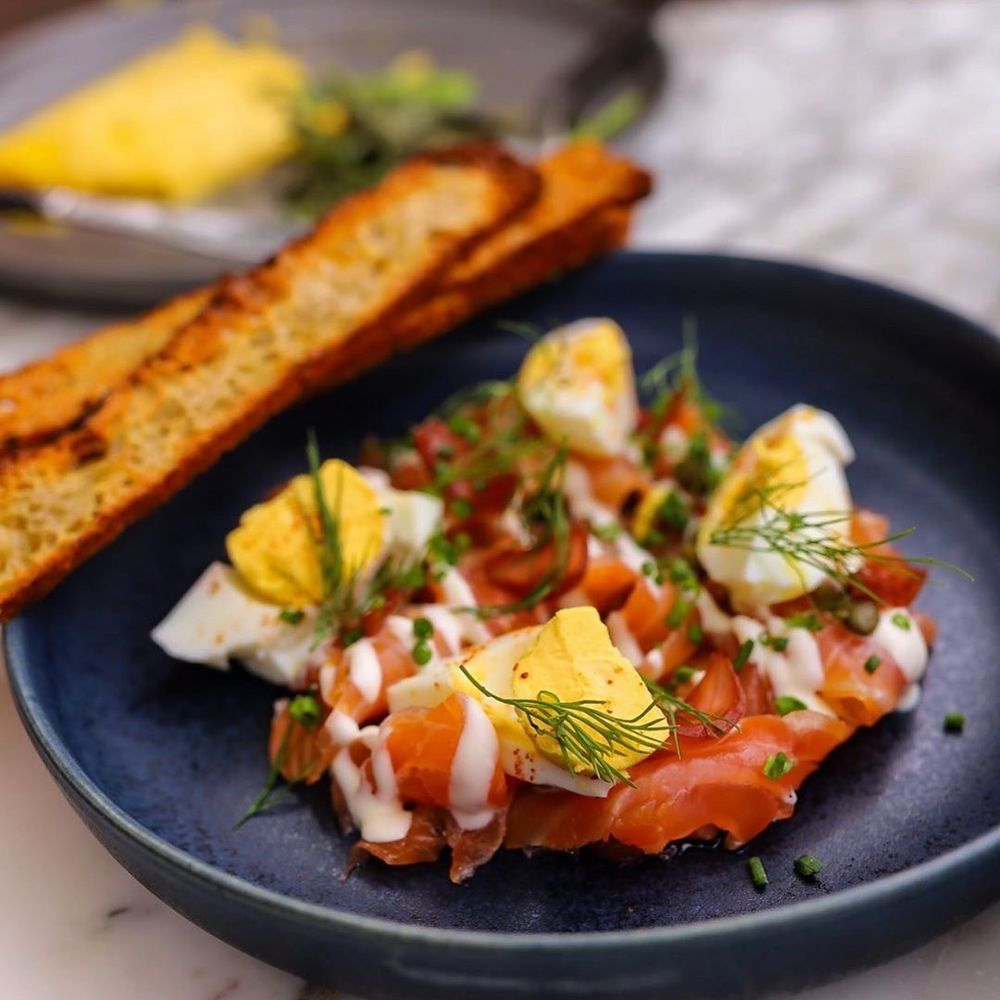 Get the classic French experience without jet-setting at Lutèce! Start your brunch off right with a bowl of their iconic onion soup, complete with caramelized onions and gooey cheese. Feeling adventurous?
Then try one of their unique menu dishes like lamb tartare -perfect for anyone looking for the authentic French food and dining experience . And don't forget to sip on something special from their brunch cocktail selection. It'll make that Parisian vacation vibe even more real (without having to leave home).
1264 Wisconsin ave, Washington DC 20007
Seeking a brunch spot to rival all others? Martin's Tavern is sure to check all the boxes! Situated in the heart of DC, guests can enjoy classic American fare while taking in one of Georgetown's most cozy interiors – or opt for an expansive outdoor seating area.
Martin's Tavern in Georgetown has a drool-worthy brunch experience waiting for you every day of the week. From mezcal-smoked salmon on brioche to classic Benedict dishes and homemade creamed chipped beef, their curated menu is sure to have something that'll make your taste buds tingle!
The menu did not disappoint. Stop by any Tuesday afternoon until 4 PM – it's gonna be great! Don't forget about bottomless mimosas (and Bloody Marys!) So come on down for some delicious food…you won't regret it!
Call Your Mother Deli-Georgetown
3428 O St NW, Washington, DC 20007
Craving a cozy atmosphere and some great food? Look no further than Call Your Mother Deli – the Georgetown hidden gem that's sure to tantalize your taste buds with its eclectic menu.
Whether you choose classic breakfast sandwiches, veggie omelets, spicy honey, or vegan cream cheese bagels. Plus their knowledgeable staff are always happy to help find just what you're looking for! Go ahead and treat yourself – this is one of the best breakfast spots in Georgetown.
1310 Wisconsin Ave NW, Washington, DC 20007
Step into the heart of Georgetown and discover a hidden weekend brunch and breakfast gem – 1310 Kitchen & Bar. This Restaurant in Georgetown inn offers both weekday breakfast and weekend brunch. Menu items offers breakfast favorites to imaginative twists on classic entrees. this cozy restaurant offers something for everyone's palate.
Check out their drink menu which includes brunch craft drinks that are sure to put you in weekend mode!
Enjoy their Fried Chicken, Challah French toast, & Waffle Sandwich while enjoying some brunch drinks. 1310 kitchen & Bar servers brunch until 3pm every Saturday and Sunday.
3141 N St NW, Washington, DC 20007
For a mouth-watering continental experience, head to Boulangerie Christophe! Their menu offers tasty breakfast and brunch items. From the fresh baked bread, and croissants for breakfast, to omelets and eggs benedict – something awaits every breakfast enthusiast.
Finish off your meal with one of their freshly baked treats; it's pure pleasure in each bite. Enjoy friendly hospitality while you sip on some delicious coffee drinks – all served up in an inviting atmosphere that will make you never want to leave! Experience French bakery goodness at its best – swing by today!
3251 Prospect St NW, Washington, DC 20007
Brunching in Georgetown just got a whole lot tastier – it's time to visit Peacock Cafe! This cozy corner spot has all the ingredients for an enjoyable meal. Their ingredients are locally-sourced which is another perks of eating at Peacock.
Their brunch menu offers items include dishes like eggy delights and sizzling bacon, eggs benedict, steak and eggs, to crispy waffles and grilled home made corn beef harsh that will guarantee your taste buds sing.
Try some of their fresh brunch drinks from their bar like bloody mary, brunch Bellini and mimosas. This Restaurant is conveniently location at Wisconsin Avenue & M Street.
3141 N St NW, Washington, DC 20007
Cafe Georgetown weekend brunch and breakfast are always a hit. Their menu features light fare like smoked Salmon Bagel, Grilled cheese Panini, Turkish Coffee, espresso drinks, and sandwiches along with delectable coffee and delicious pastries and dessert.
Not to mention you can top it all off with some select wines! All this in the cozy and welcoming atmosphere of Café Georgetown – perfect for catching up with old friends or keeping up with weekly work deadlines. This certainly one of the best breakfast spots in Georgetown.
Sequoia DC- Georgetown Waterfront
3000 K St NW, Washington, DC 20007
From the heart of Georgetown, sequoia is a Georgetown waterfront paradise that brings a selection of delicious meals and stunning outdoor seating. During months of warm weather, this awesome spot is even better.
Their menu offers great drinks and classic dishes like seafood Paella, Scottish smoked salmon and snow crab legs from the raw bar. Try the Sushi and poke from the chef curated sushi station. Not only is Sequoia great for brunch, it is also one best Restaurants in DC .
3315 Cady's Alley NW, Washington, DC 20007
Get your morning off to a start with a tasty breakfast Kafe Leopold. Nestled into a historic building, this modern Austrian-inspired restaurant is sure to delight locals and visitor. The menu has a selection of delightful breakfast dishes like traditional Brioche, burgers, lemon pancakes, Belgian waffles, and specialty egg dishes.
Not feeling so ambitious? Try one of their lunch dining options like salads like thunfisch salat; Spanish poached white tuna in olive. Be sure to try out their top their wine selection. They have a full bar with an extensive selection of wine!
Why not top it all off with some of their great cocktails, beers or wines while you take in the cozy atmosphere that never fails to impress? Whatever way you have your brunch today. It is one of the best places to eat in Georgetown, DC.
3050 K Street NW, Suite 101, Washington DC 20007
If you're searching for a place to eat brunch with outdoor seating; Fiola Mare is worth checking out. When is comes to brunch restaurants in Georgetown, this is the perfect place. Located on Georgetown's waterfront with outdoor seating, this upscale yet relaxed restaurant offers Italian-inspired dishes and an extensive wine list to savor while admiring romantic views of the water.
Their brunch menu offers generous portions and options including choice of appetizers, entrée, and desserts for $95. All this is accompanied by the option of either bottomless Prosecco or classic brunch cocktails.
Lastly, all guests are provided with a complimentary pastry & bread basket as part of their meal. So if you're wanting to indulge in a luxurious weekend brunch feast, be sure to check out Fiola Mare's – it won't let you down!
3000 K St NW, The Washington, Washington, DC 20007
If you're looking to satisfy your appetite with a farm-fresh feast, then Farmers Fishers is the place for you! Just steps away from Georgetown's waterfront of the Potomac River, their outdoor seating offers diners an alfresco dining experience.
Start off your brunch right with mouthwatering omelets and smoked salmon avocado toast or dive into something sweet like fluffy buttermilk pancakes or waffles made in house every day.
And don't forget to check out their carving table menu filled with slow cooked briskets & juicy bacon slices that will make any morning better!
1039 31st St NW, Washington, DC 20007
Come treat yourself to a Sunday brunch experience unlike any other at Chez Billy Sud. This Georgetown, DC hot spot serves up classic French-inspired fare with their signature dishes like omelets and croque madame – sure to satisfy the pickiest foodie.
Cozy interiors welcome guests for breakfast or lunch while an outdoor patio provides inviting seating on warmer days. Indulge in some of the freshest ingredients around accompanied by a drink (or two!) of Chez Billy's cocktails for a brunch that will have you coming back time after time!
3251 Prospect St NW, Washington, DC 20007
This upscale Georgetown bistro provides the perfect cozy atmosphere to spend time with family and friends while enjoying delicious French-inspired menu items
You can choose from omelets, waffles, breakfast sandwiches or any one of their specialty cocktails paired perfectly for your meal.
Whether your taste buds are craving something casual or sophisticated; the menu wont disappoint. Brasserie Liberté for DC's best brunch Restaurants in Georgetown around!
El Centro D.F. – Georgetown
1218 Wisconsin Ave NW, Washington, DC 20007
Looking for an exciting weekend bottomless brunch in Georgetown with outdoor seating? This Restaurant is one of my favorite bottomless brunch in Georgetown, DC. Their brunch menu offers all you can eat small plates for $35 or all inclusive food and unlimited drinks for $43.
Their Mexican inspired menu offers traditional dishes like, Chesapeake Crab Guacamole, breakfast Burrito, Shrimp Ceviche, chilaquiles, huevos rancheros and enchiladas. Try all the items on menu!
The drinks also brunch menu also features margaritas, mimosas bloody Mary made fresh from the bar. Whether you want a little kick to your Sunday morning or just something light and tasty, this brunch Restaurant will not disappoint. El Centro is one of the best bottomless brunches in DC.
Pinstripes- Georgetown Location
1064 Wisconsin Ave NW, Washington, DC 20007
Pinstripes is traditionally known for bowling but their brunch is a hidden gem! Their menu offer bottomless brunch options as well as a brunch buffet.
Their weekend brunch offers great food Belgian Waffles, Carving Station dished like Maple Glazed Ham, Shrimp Cocktail and other Chef's Specialties.
Menu items include breakfast classics, along with a dessert options for adults as well as even a Kids Table! They also brought back old favorites like the Nutella & Banana Waffles and Made-To-Order Omelets for those who can't get enough. Ready for something truly special? Pinstripe brunch is certainly an underrated brunch restaurant in Georgetown worth checking out.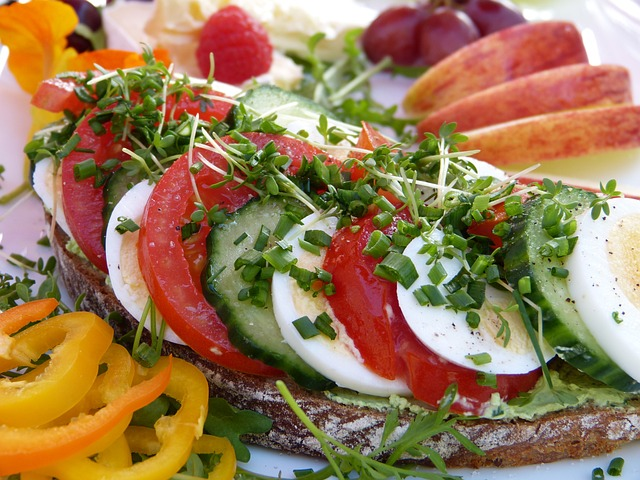 In conclusion, Georgetown, DC offers a variety of brunch spots to explore, ranging from the classic to the unique. Whether you're looking for something upscale and elegant or a more relaxed and casual experience, there's sure to be a spot that appeals to your taste and budget.
From hearty breakfast burrito bowls to decadent French toast dishes, delicious omelets and everything in between, you won't go wrong at any of these brunch spots! Get out there, grab a bite and enjoy all that this neighborhood has to offer! Which one of these brunch restaurants will you be trying out?
Best Brunch spots in Georgetown, DC for 2023
FAQ
what are the best breakfast and Brunch in Georgetown?
The best brunch places are Clyde's of Georgetown, Martin's Tavern, Lutece, Pinstripes, Fiola Mare, Brasserie Liberte, Georgetown Cafe, El Centro, Call your mother deli, Chez Billy, Farmers Fishers, Boulangerie Christophe, Sequoia, King Leopold, Peacock Cafe, Bodega spanish tapas and wine bar, and 1310 Kitchen & Bar.
What are the best Georgetown brunch Restaurants with outdoor seating?
The best Georgetown brunch with outdoor dining are Sequoia, Pinstripes, Fiola Mare, El Centro, and Martin's Tavern.
Best bottomless brunch Georgetown DC.
El Centro, Pinstripes, Farmers Fishers Bakers.
What are the best breakfast & brunch restaurants with vegan options?
Call your mother and Boulangerie Christophe
What time is brunch?
Brunch usually starts from 10am to 3pm
What is the famous street in Georgetown, DC?
Georgetown in Washington DC is known for its famed M Street, also commonly referred to as "The Avenue". The historic street has been around since 1751 and spans between the Potomac River and Wisconsin Avenue. M Street is home to a wide variety of restaurants, shops, bars, and other attractions. . It's a popular spot for both locals and tourists alike, who are drawn to its unique charm and lively atmosphere.