Best drugstore Foundations 2023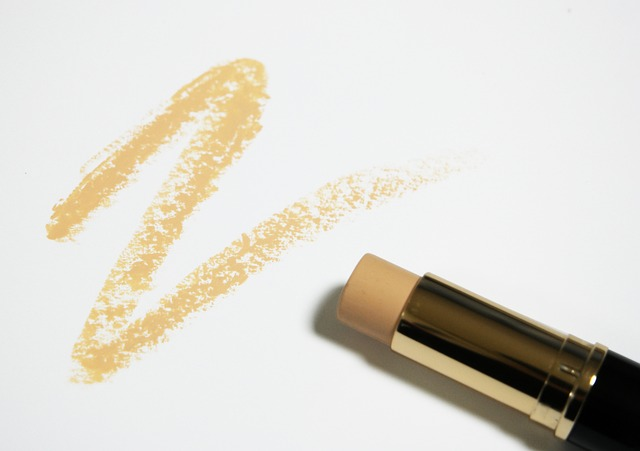 These are the Best Drugstore Foundations of 2023
Are you considering getting the best drugstore foundation? You're in luck because there are a ton of great quality options out there! Drugstore foundations can be cheaper than designer brands and still offer excellent coverage.
Whether you want a light to full coverage or a semi matte finish or dewy finish, there's something out there to meet all kinds of individual needs.
Let's take a closer look at some amazing offerings that won't break the bank and can give you beautiful-looking skin without hefty price tags.
Tips for Finding the Best Foundation from the drugstore
Finding the right foundation can be a challenge at any price point, but there are a few tips to make sure you get the best drugstore foundation. Make sure you're aware of your skin type since different products are formulated to address different needs.
The first tip is to read the ingredient list carefully. Look for key ingredients like hyaluronic acid, ceramides, SPF, and antioxidants that will help keep your skin nourished and protected.
In addition, some products are specifically designed for oily, dry, or combination skin types, so look for formulas that fit your needs. Next, consider the coverage you're looking for. Some drugstore foundations are light and sheer, while others are medium to full
Best Practices for Shopping Drugstore foundation
When it comes to shopping for makeup, drugstores are a great option for finding quality foundations at an affordable price. However, it can be difficult to navigate all the different products available and make sure you're getting the best deal. To help you make the most of your drugstore makeup shopping experience, here are some best practices to keep in mind. First, read customer reviews online before purchasing.
Many drugstore foundations come with glowing reviews, and reading them can help you determine which product is right for you. Doing your research helps ensure that you are getting the best product for your needs.
Best foundation from the drugstore
1. Maybelline Fit Me Matte + Powerless Liquid Foundation
Maybelline is one of the bestselling drugstore foundations. ranges in Maybelline and making the best drugstore foundation. It is non-comedogenic, dermatologist tested and allergy tested. I love that the foundation comes in a 40-shade range and is a great foundation for deeper skin tones.
The product is perfect for day use, as it blurs our pores, dark spots blemishes and mattifies the skin for hours. The micro-powder in the formula holds the color and controls shine throughout the day. Because it is oil-free and a perfect foundation for oily skin types. While it is a matte foundation, it finishes with a beautiful, natural texture — not too matte, not too hydrated. (Shop Now)
 2. Revlon Color Stay Liquid Foundation with SPF
Revlon Color Stay Liquid Foundation offers full to medium coverage, SPF 15 for sun protection, and a matte finish to the skin throughout the day.
The great thing about this formula is it has buildable coverage for a flawless end result, but it still lets enough natural texture show radiantly. It comes in a 43-shade range, and we love the updated version that comes in a pump applicator. Revlon is the mainstay of drugstore brands for years and this one does not disappoint. (Shop Now)
3. L'Oreal Infallible Pro-Glow Drugstore foundation
 L'Oreal Infallible Pro-Glow Foundation comes closely with the Maybelline Fit Me range (and considered to be a child in the L'Oreal True Match collection – another best-seller) but unlike the latter that offers a matte finish, the Infallible gives you a fresh, dewy skin natural looking finish.
The formula is concentrated so just a bit of the product goes a long way, and the finish will last for hours. The only downside is the range comes only in menial 12 shades, so you got to do some mixing of the colors to match the shade with your skin. (Shop Now)
4. L.A. Girl Pro full Coverage Liquid Foundation
We simply love L.A. Girl Pro Coverage Foundation as the product focuses specifically on dark skin tones (with 16 shades in the range), and the pump bottle gives you dewy, glow-looking skin. Offers medium to full coverage, you can blur out imperfections from one pump, for a start for a naturally radiant foundation with natural finish. (Shop Now)
4. Nyx Cosmetics Can't Stop Won't Stop Foundation
NYX Cosmetics is one of the best drugstore brand who collaborated with top beauty editor, vlogger and MUA Alissa Ashley – Nyx Can't Stop Won't Stop Foundation – to create a flawless finish in (impressive) 45 shades that cover virtually all tones from light to dark, covering both cool and warm undertones.
This lightweight formula is technically intended for combination skin, but it is also safe for sensitive skin types. It offers a lightweight formula but is buildable, and the color stays true for up to 24 hours of wear. This formula is great for oily skin types, and I recommend applying it with your favorite makeup sponge. (Shop Now)
5. Milani Conceal + Perfect 2-in-1 Foundation + Concealer
Milani Conceal + Perfect 2-in-1 Foundation + Concealer A true time-saver, this foundation doubles as a concealer so you can skip a step without sacrificing the results you want. It expertly tackles undereye circles, redness, and blemishes and delivers a satiny matte finish that evens skin tone.
It is a great drugstore foundation for dark circles creating a flawless finish. The long-wear formula is sweat- and waterproof too—a great option for someone who's always on the go.
6. Uoma By Sharon C Flawless IRL Skin Perfecting Foundation
Looking for a perfect foundation for textured skin? It features 30 shades and an ultralight moisturizing formula formulated with a blend of moisturizing ingredients including watermelon root and lemon extract.
It's also easy to apply to textured surfaces or to layer on full coverage, it's an effective and versatile formula to apply. It is an amazing flawless finish foundation for various shade ranges.
7. E.L.F. Camo CC Cream
Evenness of skin tone has become just as important as finding a natural-looking, flawless finish foundation too, and that is where the E.L.F Camo CC Cream comes in. This cream provides color correction and creates an even skin tone without being heavy.
It adds skincare on top, like Niacinamides—a highly expensive ingredient—all at a magnificent budget-level price of $15. It makes it one of the best drugstore foundations out there without killing your expenses.
8. Essence Pretty Natural Hydrating Foundation
These delightful, affordable foundations have been popular with Allure employees, such as former beauty editor Devon Abelman. As the fluid gets mixed with skin, the thinner it melts into the skin seamlessly like a serum.
Its medium and light coverage that is so discreet it can be easily noticed by everyone. In addition to the appearance on your face, this product feels extremely soft because it contains ingredients including glycerin and sodium hyaluronate.
8. Blk/Opl Stick Foundation
The Blk and Opl Stick Foundations make an ideal choice for those with deeper skin tones, as there are great options in color selection. This product is renowned for its robust formulation and has even won the Allure Best Beauty Award!
Not only does this amazing product provide great coverage, but with this ingenuity comes outstanding versatility as well. The fact that it's available in a handy-to-use stick makes concealing and sculpting the face even easier than anticipated.
9. The Lip Bar Just a Tint Skin Conditioner Foundation
Those who have dry skin may prefer The Lip Bars Just a Tint Skin Conditioner. I like this moisturizer that gives your skin a beautiful glow. This foundation has an ultra-lightweight texture.
It treats skin with hydrolyzed hyaluronic acid for the best plumpness and radiant finish. If you're looking for a moisturizer specifically designed for dry skin.
10. CoverGirl TruBlend Matte Made Liquid Foundation
CoverGirl True Blend Liquid Foundation is an essential makeup item available at every drugstore. She says she is passionate about matte-based foundations because they feature impressive shade selections and are offered in 36 different colors to find the ideal match. It is hard to fool with this thin, soft texture.
11. L'Oréal Paris Infallible 24HR Fresh powder foundation -Best for Mature skin
Best drugstore powder foundation for mature skin goes to L'Oréal Age Perfect Radiant Serum Foundation $12.99 at Target L'Oréal Age Perfect Radiant Serum Foundation When it comes to mature skin.
This serum foundation has been formulated and designed especially for mature skin. It's lightweight, and won't settle into lines.
It's lightweight so you feel like you're wearing nothing. It's medium coverage but certainly not cakey.
12. Maybelline New York Fit Me Dewy + Smooth Foundation
It's one of our favorite classic Maybelline foundation colors. If you're looking for a light to medium coverage foundation and naturally radiant foundation that goes on like a moisturizer, look no further. It is available in over 30 shades and has a medium yet buildable coverage that is natural looking on all skin types. Maybelline Fit Me Dewy + Smooth Foundation $8.49 From $3.42 at Amazon
13. L'oreal True Match Foundation.
L'Oreal Paris True Match Liquid Foundation with SPF & Hyaluronic Acid L'Oreal's True Match Liquid Foundation is well-deserving of the top spot. This formula is not a perfect match not only our holy grail but a holy grail amongst MUAs and celebrities.
The foundation gives a sheer but buildable coverage whilst the dewy finish brings life to dry and tired complexions. It improves skin quality improves with every use, thanks to hyaluronic acid, glycerin, aloe vera, and vitamin complex.
L'Oréal's True Match Foundation is available in over 40 different shades and perfectly match a diverse range of skin tone. The formula is hydrating and formulated with pro-vitamin B5 and vitamin E to make your skin look radiant and healthy.
14. Physicians formula foundation- Best for acne-prone skin
Physicians Formula foundation with SPF and infused hyaluronic acid that was designed for sensitive skin, so you won't have to worry about aging skin getting irritated or breaking out. Go with Physicians Formula.
This supremely creamy yet virtually weightless foundation leans on a blend of plant-derived butter to nourish and moisturize, melting into your skin and leaving a naturally radiant glow in its wake.
Super lightweight foundation, blendable, buildable, and contains hydrating hyaluronic acid that leaves skin looking fresh and dewy but not shiny
15. The Ordinary Serum Foundation-Best for oily skin
Are regular serum foundations good for your skin? Yeah, they are both. This lighter, moderate-coverage mineral foundation that is perfect if you have oily skin, and the matte texture feels almost invisible under your skin.
This long-lasting foundation serum was a favorite of beauty editors because of its lightweight coverage and its pigment which lays effortlessly on the skin and will not clog pores.
It also covers SPF and moisturizer perfectly. This lightweight, medium-coverage foundation is great for both dry and oily skin types for a semi-matte finish.
16. Wet n Wild photo focus foundation -Transfer proof
Wet n wild Photo Focus is a drugstore miracle for those looking for an affordable, quality foundation. It provides just enough coverage without caking and can give you the perfect blendable look with little effort.
The formula is built to resist sweat, humidity, and oil so it won't easily transfer throughout the day. If you're wanting a drugstore foundation that won't break the bank while giving you high-end product results.
Wet n Wild Photo Focus Foundation is definitely worth checking out if you want a Cosmetics flawless finish foundation.
17. Nyx Professional Makeup Born to Glow Foundation
NYX Professional Makeup Born to Glow is the drugstore version of a perfect complexion. Its lightweight, glowing vegan formula blends effortlessly into the skin for an even and natural-looking result. It offers sheer-to-medium coverage and can easily build up for more coverage as desired.
Perfect for all skin types, including sensitive ones, this drugstore foundation provides optimal hydration while never feeling cakey or heavy on your skin. One small pump is all you need for an illuminated finish with no flashback.
Giving you an ethereal look that never fails to impress. Make Nyx Professional Makeup Born to Glow Foundation part of your beauty routine today.
Conclusion
In conclusion, there are many amazing drugstore foundations easily available on the market. They provide great coverage, feel lightweight and look natural when properly applied.
Whether you have oily or dry skin, a high-coverage foundation, or just something for everyday use, this list provides options for everyone.
From dependable classics to newly developed formulas, these foundations take the guesswork out of trying to find the perfect product at an affordable price point.
So why wait? Try one of these top-rated products today! Which one on the list will you be trying? Comment and let us know! Thanks for reading!
FAQ
What is the healthiest drugstore makeup?
Physicians Formula Organic Wear & Natural Origin Makeup – This is an organic, vegan, and cruelty-free line of makeup with natural ingredients like plant extracts and minerals. The products are free from harsh chemicals like parabens and synthetic fragrances.
E.l.f Natural Radiance Makeup Collection – This collection is vegan, cruelty-free and free from toxins and parabens. It's formulated with antioxidants to help protect your skin from environmental damage.
What drugstore foundation lasts the longest?
L'Oreal Infallible Pro-Matte Foundation – This lightweight and long-wearing foundation won't fade throughout the day. Maybelline Fit Me Matte + Poreless Foundation – This oil-free, liquid foundation with and natural finish that offers buildable coverage for up to 16 hours. COVERGIRL TruBlend Matte Made Foundation – With its blendable formula and soft matte finish.
What are the best foundations at a reasonable price?
Cover Girl Tru Blend Matte Made Liquid Foundation has been recommended as an affordable and versatile
Best drugstore foundations are best for a dewy look?
Nyx Professional Makeup Born To Glow Foundation creates a dewy look, Revlon Color stay Light Cover Foundations adds glowy finishes and
Best drugstore full coverage foundation
Maybelline New York Fit Me Matte Poreless Oil Free Foundation offers full coverage when needed.
Which is the better liquid or cream foundation?
A cream foundation would be ideal according to a makeup artist and Artists. It is the quality of the skin which determines the product, says celebrity makeup Artist Sandy Linter.
.