The Best Restaurants in Georgetown, Washington DC
Looking for the best Restaurants in Georgetown, DC? Discover the best restaurants and top eateries in Washington DC's oldest neighborhood. Georgetown is such an exciting place! It has such a wide range of culinary options for everyone to enjoy. Whether you're longing for seafood or steak, or dessert; Georgetown has it all. Visitors are welcomed by waterfront dining and historic restaurants. With years of culinary excellence, these restaurants have been serving patrons with amazing dishes, making Washington DC's restaurant scene truly exceptional.
Restaurants in Georgetown Key points
Discover the best restaurants in Georgetown, DC with waterfront dining and luxury hotel spots like Fiola Mare, Farmers Fishers Bakers & Bourbon Steak.
Enjoy classic Georgetown experiences at Martin's Tavern & Filomena Ristorante or student hotspots El Centro D.F. & The Sovereign for lunchtime gems!
Satisfy your sweet tooth with Olivia Macaron's macarons or Baked and Wired's cupcakes, perfect for any occasion!
Georgetown's Waterfront Restaurant Dining Scene
Georgetown's waterfront restaurants offer a unique experience of indulging in delicious meals with breathtaking views of the Potomac River. Popular eateries like Fiola Mare and Farmers Fishers Bakers provide classic dishes such as brioche-crusted halibut served in saffron mussel broth. Try their blue crab fried rice for an extra flavorful touch to your meal. Patio seating also adds to its charm, creating a laid back atmosphere perfect for any occasion while enjoying captivating views overlooking the river during your dining excursion. Georgetown's waterfront area is simply one spot you should not miss out on!
Fiola Mare
3100 K St NW, Washington, DC 20007
Located in Washington D.C.'s historic district. St NW, Fiola Mare is known for its upscale Italian seafood restaurants within the Georgetown district as well as being given recognition by Michelin Guide. Boasting a unique dining experience and an elegant interior inspired by Milan's fashion boutiques- which include designer scarves hanging about along with hand painted murals of Italian culture – this premium eatery has certainly earned its reputation over other higher end nearby establishments.
You'll be totally immersed as soon as you step into Fiola Mare with all the amazing aromas filling up their menu. They've got dishes from Italy and Mediterranean regions that'll blow your mind! Whether you're looking to try something new or bask in some exquisite flavors, expect nothing short of excellence at this acclaimed restaurant!
Farmers Fishers Bakers
The Georgetown Waterfront, 3000 K St NW, The Washington, Washington, DC 20007
For those looking for amazing food in Georgetown made with fresh, locally-sourced ingredients. Their commitment to sustainability makes Farmers Fishers Bakers is an excellent choice. With award winning chef cooking up dishes such as breakfast tacos, pimento cheddar biscuit baskets and chocolate chip buttermilk pancakes offered on weekend brunch (all featuring fried egg options), this restaurant will surely give you that delicious experience you're craving. Both dining at their establishment or ordering takeout/delivery can be done easily from home or any location of your choosing!
A Taste of Luxury: Hotel Restaurants in Georgetown
If you're seeking a premium dining experience in Georgetown, Washington DC, make sure to check out luxury hotel restaurants like CUT by Wolfgang Puck at Rosewood and Bourbon Steak from Four Seasons located near the Washington Harbour. These ritzy spots are great places for an exceptional night or celebration – with impeccable food paired with exemplary service!
Whether it's date night for two who want some privacy within their own cozy atmosphere or friends coming together in large numbers, these places will guarantee unforgettable moments while exploring quality dishes and great atmosphere that only Georgetown has to offer.
Bourbon Steak at Four Seasons
2800 Pennsylvania Avenue NW, Washington, DC 20007
Bourbon Steak, which is found at the exclusive Four Seasons Hotel in NW Washington Georgetown district is one of the best Georgetown restaurants. The dining room features an exquisite menu with dishes like Handcut Duck Fat Fries and Ahi Tuna Tartare. They offer numerous steak selections such as dry-aged grass fed beef or cornfed Japanese Wagyu along with their 'nose to tail' section presenting unique cuts including 40oz tomahawk ribeye steaks.
The atmosphere presented by Bourbon Steak exudes a distinct classiness making it ideal for either romantic dinners or fun evenings out accompanied by drinks from the wine bar. With their dedication to high quality meats, they are surely destined to please any customer that walks through its doors looking for gastronomic delight!
CUT by Wolfgang Puck at Rosewood Washington DC
1050 31st St NW, Washington, DC 20007
For those seeking an innovative dining experience, the upscale Rosewood Washington DC holds CUT by Wolfgang Puck as a must-visit restaurant. With tantalizing dishes such as tamaki sushi and delicious cocktails and wine served up in its vibrant rooftop bar and restaurant atmosphere, it stands out among other renowned Georgetown restaurants for both food quality and service. Enjoy your night with gourmet cuisine in the heart of Washington DC at this beloved eatery!
Classic Georgetown Dining Experiences
Georgetown is known for restaurants that have been cooking exquisite dishes for years. Iconic eateries like Filomena Ristorante and Martin's Tavern offer diners a remarkable experience of the area's gastronomic past, with some being considered among the top Georgetown restaurants. The unique dining atmosphere these establishments provide are sure to remain in their customers' memories long after they've left!
Martin's Tavern
1264 Wisconsin Ave NW, Washington, DC 20007
Martin's Tavern is a Georgetown restaurant and bar that has been around for many years and boasts an impressive menu featuring comfort food dishes, including Irish corned beef as well as avocado toast. Not to be missed from their selection of meals are the Challah French Toast, Buttermilk Pancakes and the popular Tavern Treat, an English muffin topped with sautéed Lump crab meat accompanied by mushrooms in hollandaise sauce.
This inviting eatery offers more than just delicious food and drink. It also provides a classic atmosphere making it the perfect spot to enjoy a classic DC brunch or dinner while gaining insight into local history. Martin's is Martin's. Tavern gives visitors access to one of DC's most cherished dining experiences – stop in today!
Filomena Ristorante
1063 Wisconsin Ave NW, Washington, DC 20007
Buried in the heart of Georgetown, Filomena Ristorante is a beloved Italian eatery that has been providing patrons with homemade pastas and joyful atmosphere for years. With an abundant selection featuring delicacies such as Pasta Filomena, Vongole Clam Sauce, Eggplant Rollatini, Chicken or , Lobster & Poultry All Mauro style. Arrabiata chicken grilled in wood oven alongside Whole Bronzino fish and crusted Ahi Tuna with sesame seeds – all available on their menu, you are bound to be spoiled by choice when visiting this restaurant.
The Filomena Restaurant adds warmth to your classic Georgetown dining experience creating ideal conditions for romantic nights out and special celebrations shared between family members or friends!
Das Ethiopian Cuisine
1201 28th St NW, Washington, DC 20007
Das Ethiopian in Georgetown is an upscale, white tablecloths Ethiopian restaurant that offers a variety of traditional and updated dishes. Try classic favorites like Tibs and Doro Wat or looking for vegetarian options like Inguali Tibs with sauteed mushrooms, onions, and bell peppers. Das Ethiopian has something for everyone. Don't miss out on tasting their flavorful Shira! With its diverse menu and inviting atmosphere, Das Ethiopian Cuisine is a fantastic choice for an authentic Ethiopian dining experience in Georgetown. Add it to your list of best restaurants to try in Georgetown, DC!
Peacock Café
3251 Prospect St NW, Washington, DC 20007
If you're on the hunt for some of the best restaurants in Georgetown, DC, look no further than this sleek space. Peacock Café offers a diverse range of American dishes, including a selection of weekend brunch options, this spot has something to satisfy all palates and preferences. From hearty meatloaf to juicy burgers and grilled salmon with lemon-butter sauce, you'll find everything you're craving here. It is also one of the brunches in Georgetown.
The weekend brunch menu is a must-try, featuring omelets, French toast, steak-and-eggs, and more, all at reasonable prices. Be sure to check out their full-service juice bar, offering refreshing smoothies and freshly squeezed fruit and vegetable juices. In addition to their dining room, they also have a great outdoor seating area. Don't miss out on this top-performing restaurant in Georgetown, Washington DC.
Collegiate Favorites: Georgetown Student Hotspots
For a taste of Georgetown student life, many head to popular restaurants like El Centro D.F. and The Sovereign for their gourmet food options in an exciting atmosphere that always provides memorable dining experiences, favorites among university students.
El Centro D.F.
1218 Wisconsin Avenue, NW, Washington dc
For a fun and delectable evening out, El Centro D.F., with its festive atmosphere featuring bright colors and lively music, is an ideal spot for students at Georgetown University looking to hangout. The restaurant's rooftop bar provides the perfect ambiance. Guests can enjoy their meal from one of many authentic Mexican food dishes on offer in the menu. With so many dishes and choices, El Centro D.F. is the ideal spot for a night out with friends or a charming dinner date. Located near Georgetown, this vibrant establishment promises an unforgettable dining experience.
The Sovereign
1206 Wisconsin Ave NW, Washington, DC 20007
The Sovereign is a Georgetown hotspot renowned for its delectable European menu items. The gastropub, with its Belgian-inspired menu, offers a delectable array of dishes. From the crispy duck leg confit to the flavorful carbonnade flamande, coq au gueuze, lamb stew, and pork rack chop, it caters to both casual dining and special occasions. The relaxed environment paired with the extensive beer selection makes it an excellent choice for college students looking to explore unique food options in their local area – don't miss out!
Lunchtime Gems: Must-Try Lunch Spots in Georgetown, DC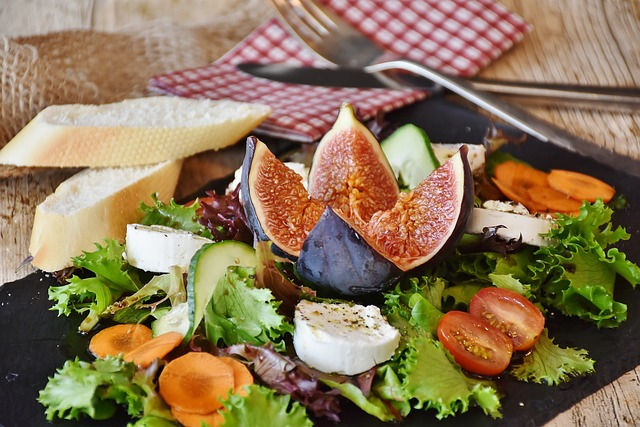 Georgetown is home to many great lunch spots, so when you're looking for a bite to eat during the day, there are plenty of options. From the healthy salads available at sweetgreen and other establishments offering more indulgent meals like Good Stuff Eatery's delicious burgers, Georgetown won't leave your appetite unsatisfied.
Sweetgreen Georgetown, DC
1044 Wisconsin Ave NW, Washington, DC 20007
Need a quick bite or a nutritious and mouth-watering lunch option in Georgetown, Sweetgreen is the perfect choice. Their customizable salads come packed with fresh ingredients sourced from local suppliers to guarantee an appetizing meal every time.
From Italian Chopped, Kale Caesar and Shroomami bowls to sides like Roasted Sweet Potatoes + Steamed Sweet Potatoes. Green Goddess Ranch or Hot Honey Mustard – there's something on their menu that everyone can enjoy! For those who want even more of an indulgence, Guacamole Greens salad or Buffalo Chicken Bowl might be just what they need.
Good Stuff Eatery
3291 M St NW, Washington, DC 20007
If you're looking for something more luxurious, Georgetown's Good Stuff Eatery serves up fantastic burgers, fries and shakes. From the Farmhouse Burger to an indulgent Toasted Marshmallow shake, there are plenty of tasty options on their menu that make it a great place to have lunch at.
Their modern space features a cheerful interior with lots of seating as well as an outdoor patio area if you'd like some fresh air while dining in or grabbing takeout from this top-notch eatery in Georgetown!
Dessert Destinations: Sweet Treats in Georgetown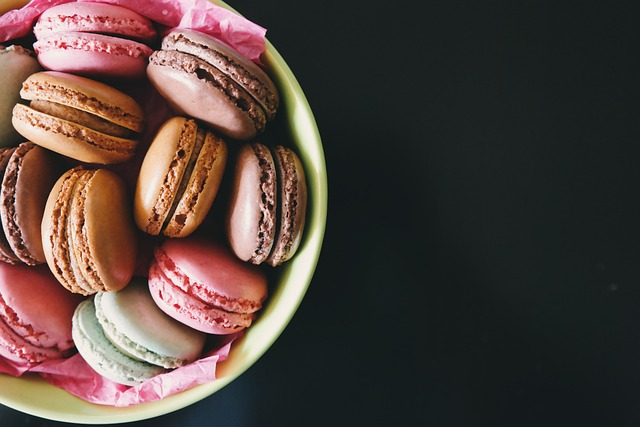 For dessert enthusiasts, Georgetown offers many delectable delights to satisfy your taste buds. There are several amazing sweet spots for food lovers, from Olivia Macaron's delectable macarons to the baked goods and cupcakes at Baked and Wired. No matter what type of dessert you favor, there will be an option available in Georgetown that suits your taste buds perfectly!
From cakes to pies or even other classic bakery items such as cookies – whatever it is you crave, those living near this district can find their own paradise on earth with all the delightful treats readily accessible.
Olivia Macaron
3270 M St NW, Washington, DC 20007
For macaron lovers, Olivia Macaron in Georgetown is the place to go. This cute bakery features a wide selection of flavorful creations that are too gorgeous not to eat! From Caramel Machiato and Maple Bacon varieties, all the way through Pistachio, Vanilla Bean and Tiramisu – there's something for everyone's taste buds.
The inviting ambience at this sweet shop makes it an ideal spot for sharing dessert with company or taking a break from exploring Georgetown's shopping areas. Don't forget you can also compliment your treat by ordering hot chocolate coffee or Americanos as well!
Baked and Wired
1052 Thomas Jefferson St NW, Washington, DC 20007
Located in Georgetown, Baked and Wired is a family-owned bakery which has become well-known for its large cupcakes, freshly made baked goods, and coffee. The cozy atmosphere of the cafe makes it an ideal spot to enjoy some sweet treats or take time out with your favorite hot drink.
The team behind this popular eatery are passionate about providing high quality products using only the best ingredients. So whatever you're looking for when it comes to desserts, there will be something at Baked & Wired that takes your fancy! From their selection of scrumptious pastries right through to signature coffees, customers can always expect friendly service as they indulge their cravings here.
Summary
When you visit Georgetown, it's the perfect opportunity to savor all the flavors this neighborhood has to offer. The local restaurant scene is second-to-none with a wealth of options ranging from waterfront eateries and historic hot spots, right through to student favorites! Treat yourself (and your taste buds) by trying out some seafood dishes or steak specialties during brunch for a truly remarkable culinary experience.
Georgetown Restaurants FAQ
What is the main shopping street in Georgetown DC?
M Street NW in Georgetown, DC is a popular spot for tourists. Featuring classic 18th century townhouses and an array of stores to explore, the thoroughfare connects with both Foggy Bottom and downtown districts of Washington as well as Virginia.
What is DC's famous food?
DC is renowned for its delectable food offerings, which include mumbo sauce pizza and half-smoke hot dogs. These are a special kind of fries with beef, pork and spices as the main ingredients. They're really tasty. Pizza slices larger than usual can be found in the capital city alongside pupusas, Chesapeake blue crabs and oysters that make it even more popular among locals.
Where is the pink house in Georgetown?
This amazing dwelling from the late 19th century on East Main Street in Georgetown stands out due to its attractive appearance. Located at 520 E. Main, this pink house is one of the city's most celebrated historic homes.
Is DC a foodie town?
DC is known as a top foodie city in America and has even been crowned the Most Exciting Food City by experts, earning it an impressive ranking from Wallet Hub. With its varied cuisine options, this town clearly deserves to be called one of the very best food destinations for all you food lovers out there!
What are some popular waterfront dining options in Georgetown?
If you're wanting a waterfront dining experience in Georgetown, two great options are Farmers Fishers Bakers and Fiola Mare. Both offer fantastic choices for diners looking to enjoy the unique view of water with their meal.