Explore Philadelphia: Best things to do In philly
If you're visiting the city of brotherly love; there are so many fun things to do in Philly. Philadelphia is one the most underrated cities yet one of the most best cities in united states. Located just two hours from Washington, DC and New York City; this East Coast City is one of my favorite USA travel destinations.
From award-winning cheese steaks to exploring well-preserved American history sites and sampling craft beers, Philly is a city worth visiting. Here is a list of some of the top attractions and best things to do in Philly.
About Philadelphia, Pennsylvania
Philadelphia, PA is an exciting urban hotspot bursting with culture and life. This vibrant city located in the Northeast United States has something to offer for everyone – from its high-energy food and nightlife scene to its rich history and American heritage.
Philadelphia is also home to some of the most renowned universities in the world, making it a great place for young adults looking to further their education.
With all that Philadelphia has to offer, plus a convenient location close to some of the East Coast's best beaches and countryside destinations, Philadelphia continues to draw tourists and new residents alike.
Whether you're looking for a place to party or an opportunity for growth, Philadelphia is sure to be an unforgettable city experience.
What are the top things to do in Philadelphia, Pa?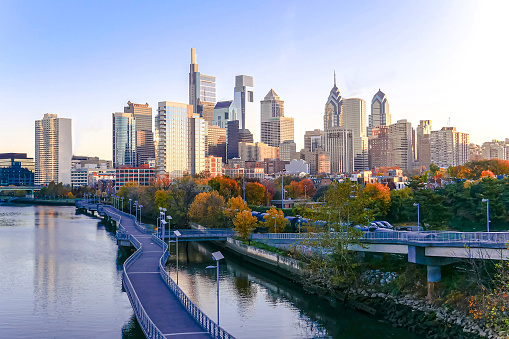 1. Hang out at Washington Square Park
Hang out at Washington Square Park or stroll down the busy streets of Chinatown. From long days spent exploring historical landmarks to lively evenings filled with delicious food and fun activities, Philadelphia has something to offer everyone! It's time to plan your perfect getaway in Philly!
2. African American Museum in Philadelphia
On the list of interesting thing to do in Philadelphia, African American Museum is a must. Indulge in the culture and history of African Americans. See interactive exhibits, lectures, and seminars.
Take part in one of their many special events—such as their annual Juneteenth celebration! Don't miss out on the opportunity to expand your knowledge and better understand African American history.
3. Take a photo in LOVE Park
Take a picture in the iconic LOVE Park. Also called John F kennedy Park; this one of the most Instagramable spots. John F. Kennedy Plaza, also known as LOVE Park, is a must-see destination in Philadelphia.
Home to the renowned LOVE statue by Robert Indiana and renovated in 2018 to include a water feature, welcome center and green space, the plaza provides a great photo opportunity for visitors and a chance to rest your feet from sightseeing.
Be sure to bring your camera to take pictures of the famous statue; however, there may be a line since it is so popular.
Nearby Levy Park features a Holocaust memorial worth visiting as well. During Christmas time, head over to Philly's annual Christmas Village at the park for some festive decor, European food vendors and more special surprises.
4. Tour Independence Hall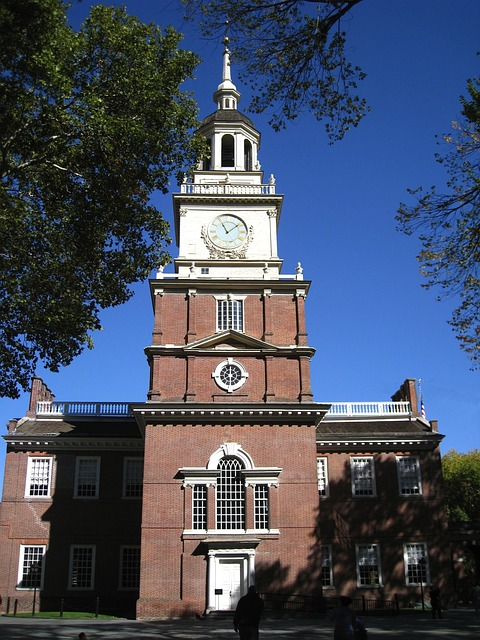 The must-see landmark on any Philadelphia itinerary is Independence Hall. Known as the birthplace of American democracy, visitors. Independence Hall in Philadelphia is home to some of the most iconic attractions in the city.
Tourists can explore the Liberty Bell, see George Washington's Rising Sun Chair, visit Benjamin Franklin Museum, and the President's House Site, or take a guided tour of the historic building. There's plenty to see and do for visitors of all ages!
So don't forget to pencil in a visit to this historic and majestic building during your stay! And while you're there, take a selfie with the iconic symbol of freedom, the Liberty Bell.
5. See the Liberty Bell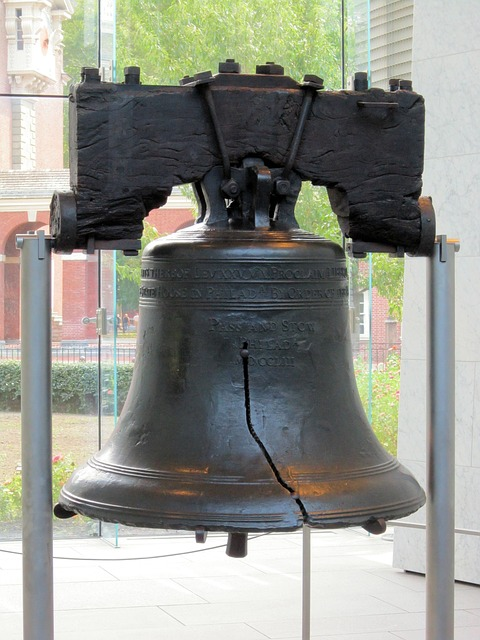 Visit the Liberty bell center. Located on Chestnut Street, the bell serves as a reminder of America's fight for freedom and independence during the Revolutionary War. Make sure to bring your camera along to capture this beautiful symbol of liberty!
6. Tour the Eastern State Penitentiary
things to do washington DC Travel guidePost vertical:
Take a tour of the old cells and learn about its fascinating past, as well as the infamous inmates that have called it home for nearly 150 years. Experience the spooky atmosphere and embrace this unique side of Philadelphia culture.
7. Dragster Racing Experience at Maple Grove Raceway Reading Terminal Market
For a unique and exciting activity, head to the Maple Grove Raceway for an exhilarating Dragster Racing Experience! You can drive your dragster or ride along with an experienced driver to get the adrenaline pumping.
8. Eat Delicious food at Terminal Market
Once you've revved up your engine, take some time to explore Reading Terminal Market—the city's iconic marketplace filled with delicious food and plenty of shopping opportunities.
There are a variety of delectable treats, including Amish doughnuts, roast pork sandwich fresh produce, and homemade Philadelphia pretzels. Or treat yourself to a savory meal at some of the city's renowned restaurants like Zahav, High Street on Market, and America's oldest restaurant, City Tavern.
Where to find the best cheesesteak in Philadelphia Pa
No trip to Philly is complete without indulging in the city's famous Philly cheesesteak sandwiches. These delicacies can be found at just about every corner, so make sure you don't miss out! For the best in the city, try Dalaessandros or Cleavers Restaurant.
If you're looking for something a bit lighter, the sub sandwich – made with thinly sliced meat and cheese, lettuce, tomato, onion and mayo on a classic roll – is an excellent option.
The soft pretzel also makes an excellent salty snack and can be found all around town. Lastly, don't forget to visit Reading Market for a taste of freshly-made cheesesteaks and vibrant produce.
9. Stop by a local craft distillery.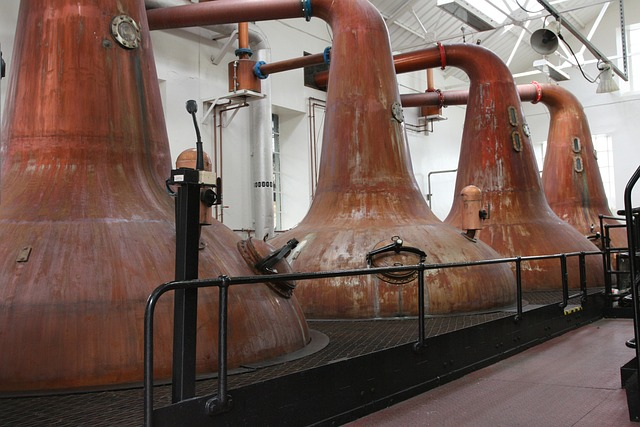 For a unique experience, stop by one of Philly's many craft distilleries to sample some of the city's amazing local spirits. From gin and whiskey to vodka and liqueurs, you'll surely find something special to try during your stay.
10. Sample the offerings at Reading Terminal Market
Every trip to Philadelphia pa would be complete with a visit to the city's iconic Reading Terminal Market. This lively marketplace is home to over 80 vendors, offering everything from fresh produce and cheesesteaks to unique souvenirs.
You'll have no shortage of delicious treats to try during your visit! From historic landmarks to market streets has exciting activities and delicious food, Terminal Market in Philadelphia has something for every kind of foodie.
11. Benjamin Franklin Parkway
Benjamin Franklin Parkway, or the "grand parkway" as locals call it, is one of the most popular places to start exploring Philadelphia Pa. Here you'll find iconic attractions such as the Philadelphia Museum of Art, Barnes Foundation, and Franklin Institute – all perfect for a day out taking in some culture.
But there's also plenty more up your sleeve. Walk along the Schuylkill River, explore the vibrant Boathouse Row, or take a stroll through Fairmount Park – perfect for admiring gorgeous city views.
12. Visit South Street
This lively street is home to great entertainment and cultural experiences. With its plethora of iconic stores and restaurants, it's easy to understand why the phrase "south of South" has become the slogan for the area.
Strolling down the streets you can expect to encounter people from all walks of life thanks to its diverse population. As a result, you'll find all sorts of unique items- they range from musicians busking on sidewalks and street performers who add more flavor to this exciting place!
13. Go on a rooftop bar crawl.
Looking for fun things to in Philadelphia? Experience Philadelphia's nightlife like never before with an epic rooftop bar crawl! Climb the stairs to some of the city's highest terraces and enjoy stunning views alongside craft drinks. City Tap House, The Deck at the Moshulu, and Roofers Union are three of Philly's best rooftop spots – perfect for a memorable evening out.
14. Relax at Shofuso Japanese House and Garden
Shofuso is a traditional-style Japanese house and garden in Philadelphia's Fairmount Park. This tranquil space offers up some of the city's most picturesque views, from its serene koi pond to its meditative tea gardens.
Feel free to spend a few hours taking in the beauty of the grounds and admiring the meticulously designed landscape.
15. Find inspiration at the Philadelphia Museum of Art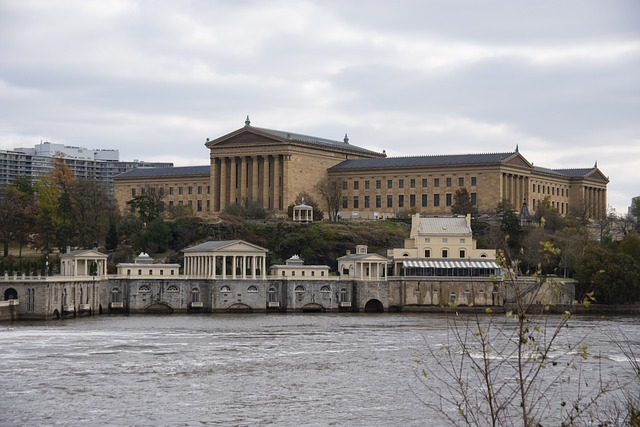 The Philadelphia Museum of Art is great to get inspired and taking in some amazing works by world-renowned artists. It's also the final destination of the famous "Rocky Steps," where Rocky Balboa made his triumphant run as he trained for his big fight.
Check out the museum's other exhibits, including the Rodin Museum and the Perelman Building. With over 227,000 works of art on display, there's something here for everyone.
16. Jog up the Rocky Steps on a movie locations tour
Love the Rocky movies? Then you'll want to check out a movie locations tour, which will take you around the whole city, to visit some of the iconic locations featured in all five films. And don't forget to jog up the Rocky Steps! Just ensure you bring your camera – because this is an experience you'll want to remember.
17. Take a guided tour of Old City.
Old City is the birthplace of America and home to some of Philadelphia's oldest buildings. Take a guided tour around this historic neighborhood to learn more about the city's rich history.
You'll be able to explore landmarks such as Independence Hall, the Philadelphia skyline, Betsy Ross House, South Philly, independence seaport museum, and Christ Church – all of which are part of Philly's rich colonial heritage.
And for those who love craft beer, take a stroll through Old City's many microbreweries! Sample some of the city's best brews while making new friends.
18. See a ball game at Citizens Bank Park.
Nothing says summer like a good old baseball game. So why not catch one of the Phillies' games at Citizens Bank Park? Enjoy a classic hot dog and beer as you cheer on your favorite team.
This will make for an an unforgettable experience! For a real treat, take a tour around the ballpark to get a behind-the-scenes look at all the action.
19. Walk in the footsteps of the Founding Fathers at the Independence National Historical Park.
Discover the birthplace of American democracy by taking a walk around the Independence National Historical Park. You'll find iconic monuments and structures that honor America's Founding Fathers, such as the Liberty Bell, Declaration House, and President's House.
The Independence National Historical park is also a great spot to take instagrammable photos of historic Philadelphia – so don't forget your camera!
Discover a side of Philadelphia you won't find anywhere else! With its rich culture and history, outdoor activities, and amazing food, the city is an unforgettable destination. The Independence National Historical Park should be on every visitor's list.
20. Wander the cobbled street of Elfreth's Alley Museum
Take a step back and wander through Elfreth's Alley Museum. This Philadelphia Museum is the oldest continually inhabited residential cherry street pier in America. Here, you'll find 18th-century townhouses built by some of Philadelphia's earliest settlers.
It's also a great spot to admire the whole city's vibrant street art, which local artists paint. Check out the museum's periodic events and festivals – they're always a blast!
21. Visit the Museum of the American Revolution
Discover the history of America's struggle for independence at the Museum of American Revolution. Here, you'll find interactive exhibits and artifacts that tell stories about the Revolutionary War and its key figures.
You can also catch a live performance of Hamilton – an inspiring musical about Alexander Hamilton, one of America's Founding Fathers. So if you're a fan of musicals, this is one for your list!
22. See National Museum of American Jewish History
Since its establishment in 1976, the Weitzman National Museum of American Jewish History has served to document and honor the invaluable contributions Jews have made to American culture. At first, it was a humble museum visited mainly by members of the local Jewish community.
Over time it's become an internationally-recognized destination for discovering and celebrating all that Jews have achieved in America.
Through captivating exhibitions and thought-provoking programming, visitors from all backgrounds gain greater insight into Jewish history. The Weitzman Museum proudly stands as an enduring testament to the religious and cultural legacy of Jews in America.
Learn about the unique challenges faced by Jews in America throughout its history and discover inspiring stories of resilience and courage in times of adversity.
22. Relax in Rittenhouse Square Park
When you need some R&R, look no further than Rittenhouse Square Park. This 19th-century urban park is perfect for unwinding with a good book or stroll. You can also bring your picnic blanket and enjoy an al fresco lunch here – it's the perfect way to spend a lazy afternoon!
23. Visit the Edgar Allan Poe National Historic Site
Pay homage to one of America's most famous authors by visiting the Edgar Allan Pоe National Historic Site(national historic landmark). Here, you can learn about Poe's life and work and his impact on literature and popular culture. It's a must-see for any literature buffs out there!
24. Explore the Barnes Foundation
If you're a fan of contemporary art too, then you won't want to miss the free admission to the Barnes Foundation. This impressive museum boasts an extensive collection of works from some of the world's most renowned artists, such as Cézanne and Picasso. with free admission!
You can also take a guided tour or attend a lecture to learn more about the works on display. It's a must-see for any art enthusiast!
25. Tour the Penn Museum
Discover the wonders of ancient cultures at the Penn Museum. Here, you can explore a variety of exhibits covering everything from prehistoric artifacts to art and architecture from around the world.
You'll also get to see some of Philadelphia's oldest relics, including the Liberty Bell and other artifacts from times long forgotten. It's a great way to learn about the culture and history of Philadelphia Pa!
16. Test your wits and courage in an escape room!
Put your problem-solving skills to the test and see if you can escape from an escape room. These cleverly designed rooms are filled with puzzles, riddles, and clues you'll need to solve to make it out alive! It's a great way to bond with friends over a game of wits.
17. Visit Philadelphia City hall
Philadelphia City Hall is one of the top things to do in Downtown Philadelphia. Located in the Heart of Center City, it is a grandiose building that serves as a symbol for all things Philly! It is the largest municipal building in the United States of America.
Not only does it have breathtaking architecture, but there are numerous things to do around its grounds. A short walk is the the famous "Love" sculpture or even listen to live music outside on summer nights. Plus, you can always catch some history during one of the building's guided tours. So come on over and get ready to explore!
18. Science history institute
For a unique activity to add to your Philadelphia itinerary, the Science History Institute is a must-visit! From interactive exhibitions and film festivals, to lectures on modern advances in science, this vibrant institute has it all.Explore cutting-edge research or just spend the day with family – the institute caters to visitors of all ages and educational backgrounds.An exciting journey into scientific discovery awaits – don't miss out on this incredible Philadelphia experience!
Conclusion
Philadelphia Pa is a city of endless possibilities! With unbeatable nightlife, outdoor adventures, and plenty of budget-friendly activities to enjoy, it's no wonder why this vibrant city is a top destination.From family fun to unique experiences you won't find anywhere else, don't miss out on all that Philadelphia has to offer. Pack your bags and get ready for the ultimate adventure – you won't regret it!

FAQs
What are some of the top Things to do in Philadelphia Pa?
Get a taste of local culture by exploring one of the many historical sites like Independence Hall, the Liberty Bell, Independence mall, and the Eastern State Penitentiary. Or take a stroll along South Street and browse the unique stores, galleries, and restaurants.
Other popular activities include taking a boat tour on the Delaware River waterfront, admiring artwork at The Barnes Foundation, visiting beautiful Fairmount Park, or attending one of the many festivals hosted throughout the year.
What are some outdoor Things to do in Philly?
Take a walk or ride your bike along the Schuylkill River Trail, discover the beauty of Wissahickon Valley Park, or explore Fairmount Park's 2,000 acres of green spaces.
You can also enjoy a boat tour along the river to get a unique view of the city skyline or participate in one of the many outdoor festivals hosted throughout the year. In addition, you can explore over 60 public art installations throughout the city or visit some of Philadelphia's outdoor and farmers' markets.
What are the best Things to do in Philadelphia with kids?
Visit the Please Touch Museum and explore interactive exhibits, ride an old-fashioned carousel at Franklin Square, or discover new creatures at the Academy of Natural Sciences. For outdoor fun, hop aboard a paddleboat along the Schuylkill River or visit Smith Memorial Playground & Playhouse in Fairmount Park.
You can also explore the Philadelphia Zoo, stroll through its 42-acre Victorian gardens, see art museums or watch a movie under the stars at one of Philadelphia's summertime outdoor film series. There are lots of Things to do in Philadelphia with kids, so don't forget to bring them along.
What are Cool Things to do in Philadelphia at night?
Experience a live performance at the Kimmel center city Philadelphia or Walnut Street Theatre, shop and stroll along South Street with its many stores and restaurants, attend one of Philly's many bar crawls or food tours and explore the vibrant nightlife of Old City. Catch a Phillies game at Citizens Bank Park or watch a movie under the stars at one of Philadelphia's summertime outdoor film series.
What are fun Things to do in Philly on a budget?
There are plenty of Things to do in Philadelphia that won't break the bank. Take advantage of the city's many free (or nearly free) activities, like exploring one of its beautiful parks, visiting public art installations, or attending outdoor festivals and markets. Explore some of the city's many free historical sites, such as Independence City Hall, the Liberty Bell, and the Eastern State Penitentiary.
And if you're looking for things to do in Philly on a budget, consider taking advantage of discounted tickets at local attractions or eating at one of the city's many affordable eateries.
Fun Things to Do During Summertime
When summer hits, Philadelphia comes alive with energy! Check out Blue Cross RiverRink Summerfest at Penn's Landing for rides and amusement and theme park attractions, or enjoy a delicious snack from the numerous food vendors at Reading Terminal Market.
The Spruce Street Harbor Park regularly hosts concerts and movie nights, and families can explore Philadelphia's wildlife by taking an interactive tour of the Schuylkill Banks Boardwalk.
Free Things to Do for History Lovers
Visit the National Constitution Center and discover the stories behind our nation's foundation. Take a tour of The President's House, where George Washington and John Adams briefly lived during their office term. For more interactive experiences, check out the Art Museum and the Please Touch Museum.