Table of Contents
What is business formal for women? Proper attire is essential in making an impression and standing out from the competition. This guide to creating a successful wardrobe with budget constraints can be found here. Everything you need to master your professional business attire look! From selecting suits that will command authority through to accessorizing correctly without breaking the bank. Metropolitan Girl will guide you through curating the perfect business formal attire tailor-made for you.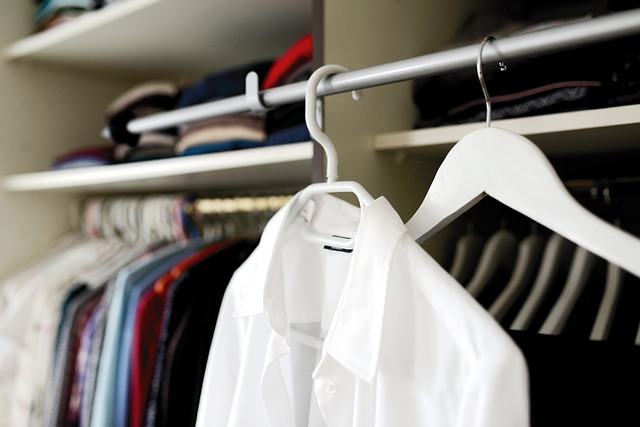 Key Takeaways
Master business formal attire for women with tailored suits, modest tops, and stylish accessories.
Establish a professional image by wearing the proper clothing to networking events, job interviews, and presentations.
Create an affordable wardrobe on a budget by investing in key pieces, using sales & discounts at retailers like H&M or Topshop.
What is Business Formal for Women?
A professional appearance through formal business attire is essential in numerous official contexts, such as vital meetings and corporate workspaces. Executing the right level of formality in your clothing successfully projects an image of competence and readiness. Understanding the look of business formal attire is critical. This style typically involves tailored suits and elegant tops matched with chic accessories. These elements should adhere to the "business-formal" dress code standard.
Wearing professional business attire and behaving professionally can lead to positive outcomes, such as gaining respect among colleagues or being recognized by clients at industry-related events.
The Importance of Business Formal Attire
Having professional business attire is essential in promoting a professional image. Business formal dress often creates positive impressions and boosts self-confidence and productivity while also showing respect for one's workplace environment. If more casual styles are needed, business casual clothing like tailored trousers or skirts with blouses can be worn instead of full suits. Depending on the company's dress code standards and event requirements, though, you may have to alternate between these two types of apparel – business formal wear versus that which has been dressed down yet still displays professionalism.
Key Components of Business Formal Attire
When projecting a polished and professional image, understanding the main components of formal business attire is essential. The basics should include an ensemble with a tailored suit consisting of matching pants or a skirt paired with either a pair of blazers in hues like black, gray, or navy. This outfit must fit you correctly. Ensure the cut is flattering, comfortable, and crafted from quality materials for the best results. Pair your fitted get-up with classy tops such as button-down shirts or plain blouses, tasteful jewelry, and a proper leather handbag accessory to tie everything together into one immaculate look suitable for any corporate occasion!
Creating a Women's Business Formal Wardrobe
Assembling the perfect business formal outfit can be difficult, but you can create a polished and authoritative ensemble with helpful advice. This guide will walk you through the steps of finding the ideal suit for your look and help you pick coordinating tops to assemble into a stylishly professional presentation fit for any company or industry setting. Finally, it will advise how best to accessorize this setup to complete an impressive corporate image.
Choosing the Right Suit
Creating the right business suit is an essential part of your formal wardrobe. Consider factors like fit, fabric, pattern, and design. Pick a traditional look with neutral colors such as navy blue or gray to avoid distracting patterns. Ensure everything fits appropriately – pants/skirt and blazer should be well-fitted without being too tight or loose.
Regarding the length of your trousers, it's important to note that the cuff should hit the midway point of either type of shoe, whether it be flats or heels. This may require some tailoring, especially considering your height and the height of the shoe you typically wear. Additionally, ensure that your trousers have a button closure in the front for a neat and professional look.
Opt for durable fabrics such as woolen cloths when selecting your ensemble to ensure sophistication and quality throughout its lifespan.
You can also boost the style by investing in some tailoring services so that all clothes sit precisely on your body type before mixing them up with various tops and accessories according to different occasions, making it even more fashionable yet classic at the same time! The perfectly tailored conventional colored suits are the charming base for achieving professional looks while providing creative solutions due to styling variants.
Selecting Business Formal Tops
The fitting tops that match your suit are essential for a business formal look. Standard styles such as blouses, button-down shirts, and sweaters in muted tones and designs should be preferred for this purpose. Whereas casual pieces like t-shirts or tanks along with bright neon hues ought to be avoided as they can disrupt the overall appearance of an outfit. Also, pay attention when picking out sizes: all clothing items must fit comfortably without being too tight or revealing! Ann Taylor is one option that offers suitable attire ideal for more professional occasions. To complete any successful business ensemble, select classic yet stylish apparel – from dainty blouses to crisp shirt collars – that perfectly complement each other, so you make the right impression at work!
Accessorizing with Elegance
When dressing business formally, the accessories you add will complete your look. They must be elegant and subtle pieces. Avoid anything too bright or eye-catching. Select timeless jewelry like pearls as part of the attire for a sophisticated touch. The Rachel Satchel from Fossil adds an extra professional flair while sticking with understated elements suitable for any setting in which one needs to project the best image possible. By selecting classic pairs of earrings and wearing a watch and scarf – all tastefully suited – your overall appearance when dressed business formal exudes finesse every time!
Business Formal Footwear
It is essential to choose the right footwear for business attire. The proper shoes can enhance your overall appearance, making you look professional from top to bottom. This part of the discussion will explain why closed-toe footgear matters and help decide between high heels or flats, considering comfortability and fashion.
Closed-Toe Shoes
For a professional business formal look, women should wear closed-toe shoes. A few appropriate styles are classic heels with no more than three inches in height, Oxfords, and loafers. Neutral colors such as navy blue, brown, or black would be best for these shoes made from quality materials like leather or suede. Comfort is vital, so make sure your choice fits appropriately! Remember to clean and maintain them regularly if you want that polished overall impression at the workplace.
Heels vs. Flats
When selecting business formal attire, choosing heels and flats often depends on individual taste. Heels can give a polished look with added height, but if comfort is of more importance or one prefers a less dressed-up appearance, flat shoes could be better suited. Evaluating all aspects, including your style, how official the event will be, and the long periods that require standing before deciding on either option, is essential. At last, you should ensure that no matter what dress shoe you go for, it makes you feel confident and comfortable throughout.
Business Formal Occasions
A firm understanding of business formal attire is essential for making an excellent impression in professional scenarios, such as job interviews or presentations. It's critical to get your look right no matter the occasion! In this article, we will guide you on how best to dress to impress others for any professional event and always show up looking sharp.
No matter what kind of business environment it might be (from casual meetings to networking events), mastering appropriate workwear is vital if you're hoping to make a memorable impact. We'll cover everything needed so that every time someone sees you, they have a favorable view due to the expertly selected piece of professional business attire required by these specific occasions, like proper professional apparel, also known as "business formal" clothing options needed when appearing at various types of gatherings.
Job Interviews
When looking to make an excellent first impression at an important job interview, wearing the appropriate business formal attire is essential. This means having a full matching suit of either navy, black, or gray colors, minimal accessories, and polished dress shoes that fit correctly for you. To achieve this look more effectively, pair your tailored suit with a conservative shirt or blouse, such as a button-down style rather than casual wear, which those in the company are accustomed to using daily. Demonstrating your eagerness by putting extra effort into what outfit choices show can make all the difference when it comes time to face employers during interviews!
Presentations and Meetings
When attending a meeting or presenting, it is essential to appear professional and authoritative. Women should dress in business formal attire such as suits, trousers with blazers, and skirts accompanied by minimal accessories like ties or scarves for the complete look. In terms of footwear, closed-toe shoes are recommended. Pumps or loafers work best since they create an impressive effect while still comfortable. By adhering to this clothing etiquette at presentations and meetings, one can convey one's message effectively and make strong impressions on those around them without having any issues concerning comfortability arise.
Networking Events
For a positive impression at any networking event, it is essential to consider the formality of the function and follow expectations. Business formal attire may be required. Blouses, dress pants or skirts (knee-length), button-downs, and matching jackets can help create an impeccably professional look. Against wearing anything too loud in color choice or flashy with jewelry, focus on creating a polished appearance that will leave others with a lasting memory. To make selection easier, use our website's 'sort by filter' feature for ideas on styles such as line skirts, pencil skirts, A-line garments, etc., that could give you just what you need out of your outfit!
Transitioning from Business Casual to Business Formal
It cannot be easy to switch from business casual attire to a more professional and formal workplace look, but with some minor adjustments, you'll have the perfect work clothes that adhere to your office's dress code. This guide will show how easy it is to revamp your suit wardrobe for an effortless move into this new level of dressing smartly at work.
You'll learn how to refine pieces such as blouses and jeans by adding corporate touches to follow the accepted guidelines of business formal clothing while maintaining its relaxed yet elegant feel – setting yourself up perfectly within any industry's style expectations!
Upgrading Your Suit
For a more formal, business-ready look for your suit, focus on selecting an expertly tailored skirt suit in a neutral color tone such as black, navy, or grey. Choose one with the classic blazer with a cinched waistline and skirt above knee length. Avoid overly baggy cuts or boxy designs. Select quality fabrics like woolen tweed or linen, but avoid polyester/rayon material blends to enhance the overall appeal.
To upgrade your office ensemble, upgrade it By getting professional tailoring services. These not only add sophistication and polish up the appearance of your outfit but also give a confidence boost while presenting yourself in workplace settings!
Elevating Your Blouse
When selecting a business formal outfit, you want to ensure that the blouse fits comfortably and accentuates your suit. Opt for classic styles like button-down shirts or solid-colored pieces with minimal designs. Avoid overly casual looks such as t-shirts or tank tops. Brands known for bright neon colors may draw unwanted attention away from the professional vibe of a suit setup. Ann Taylor has some great options regarding suitable attire – providing you with just what is needed to find the perfect choice to enhance your corporate look!
Adding Formal Touches
Transitioning to business formal attire requires a few extra steps from the regular business casual look. By upgrading your suit and adding more refined accessories such as pearls or a classic watch, along with an elegant leather handbag like Fossil's Rachel Satchel, you can create the perfect outfit for more formal work environments that will make a lasting impression on those around you. It is essential to upgrade one's blouse when transitioning to stay professional and confident within any workplace environment.
Shopping for Business Formal Attire on a Budget
Finding a professional-looking wardrobe doesn't have to break the bank. By being savvy with purchases and having an eye for quality, you can acquire elegant business formal pieces at reasonable prices. This guide will show you how to seek out low-cost stores, use sales promotions and coupons, shop around, and invest in crucial essentials without exceeding your budget limits.
Affordable Retailers
When looking to shop for formal business attire on a budget, there are several shops to turn to that maintain quality and style. H&M, Topshop, and Kohl's all provide suits, blazers, trousers, and skirts at prices everyone can afford. Not only do these stores offer professional clothing in numerous colors, but the range of sizes allows customers' tastes when shopping for their ideal outfit without breaking the bank.
It is crucial to be mindful of fit and length while wearing cheap items since they tend not to cover accepted standards within a working atmosphere effectively enough by themselves – this is where tailoring services come into play. Hence, one looks both suitable and classy. It adds another level of sophistication, making you look unique amongst colleagues.
Sales and Discounts
It pays to watch for department stores and online retailers' promotions if you want savings on business attire. Stores like Macy's or Banana Republic commonly offer discounts, allowing people who need to purchase more formal clothing items the chance to buy them without going over budget.
To stay informed about upcoming sales, it helps to subscribe to email newsletters of preferred companies as well as follow them on social media – this way, customers can be among the first ones to know when there's a bargain available so they won't miss out on that perfect suit or blouse.
Investing in Key Pieces
Suits that fit well blouses with great versatility, and timeless accessories should all be part of your wardrobe to mix and match items as needed. It is better to purchase quality garments over many low-cost alternatives. This will allow your professional style to remain fashionable while adhering to budget restrictions.
Summary
To look professional in any business environment, women must know the various components of business formal attire. By clearly understanding what constitutes an appropriate office dress code for these scenarios and being equipped with the right suit, tops, accessories, and footwear suitable for this purpose, you can make an impression that will last. Even while sticking within one's budget limits, plenty of stylish choices will remain timeless staples in your wardrobe over time.
Frequently Asked Questions
What is the business formal dress code for women?
For women, women's business formal dress code typically requires dark-colored suits, A-line skirts, or skirt suits with a conservative blouse and neutral pumps. Skirts should hit knee-length or longer, and jackets should be tailored with either 34-length or short sleeves.
Keep Accessories to a minimum and should be professional. Jewelry should be kept to a minimum and should not be flashy. Hair should be neat and professional, and makeup should be subtle and natural.
What is not considered business formal for women?
Business formal for women's work clothes should generally exclude ripped clothing, short skirts or shorts, transparent tops or trousers, flashy/shiny/lacey fabrics, sequins, khaki, skinny and capri pants, low-cut and sleeveless blouses/dresses, large jewelry, bulky purses, sandals, wedges, and heels higher than 2.5 inches.
What is considered a business formal dress?
For formal business occasions, appropriate clothing for men's and women's work typically consists of a suit or pantsuit and dress shoes like heels, flats, Oxfords, or loafers. Skirt suits and long evening dresses may suit female professionals, depending on the event. All in all, proper attire is expected for any professional environment.
Can women wear pants for business formal?
Women can wear pants in a formal business if sharp button-down shirts, timeless blouses, and tasteful pumps complement them.
How can I transition from business casual to business formal attire?
For a professional look, wear something formal like a suit jacket or blazer and dress it up with an appropriate shirt and leather shoes. To complete the outfit, accessorize with a tie.