Charlotte Travel Guide – What to Do, Where to Eat, Drink, & Stay in the queen city
Are you traveling to Charlotte, North Carolina ? You won't be disappointed. The charlotte area is a great place with southern charm. From its lively downtown neighborhoods and bustling nightlife to the abundance of attractions and great restaurants, it's no wonder that Charlotte is one of the most visited cities in America.
With so much to do however, it can be hard to know where to begin! That's why we have put together this comprehensive guide for all things related to visiting the Queen City.'
No matter what your interests are or how long your stay might be, there are plenty of activities and places worth seeing in Charlotte – from museums and parks through historical sites and entertainment venues – that will make sure you leave with memories (and photos!) that will last a lifetime. So, let's get started exploring all that Charlotte has to offer!
Visiting Charlotte – what to know before visiting the Queen City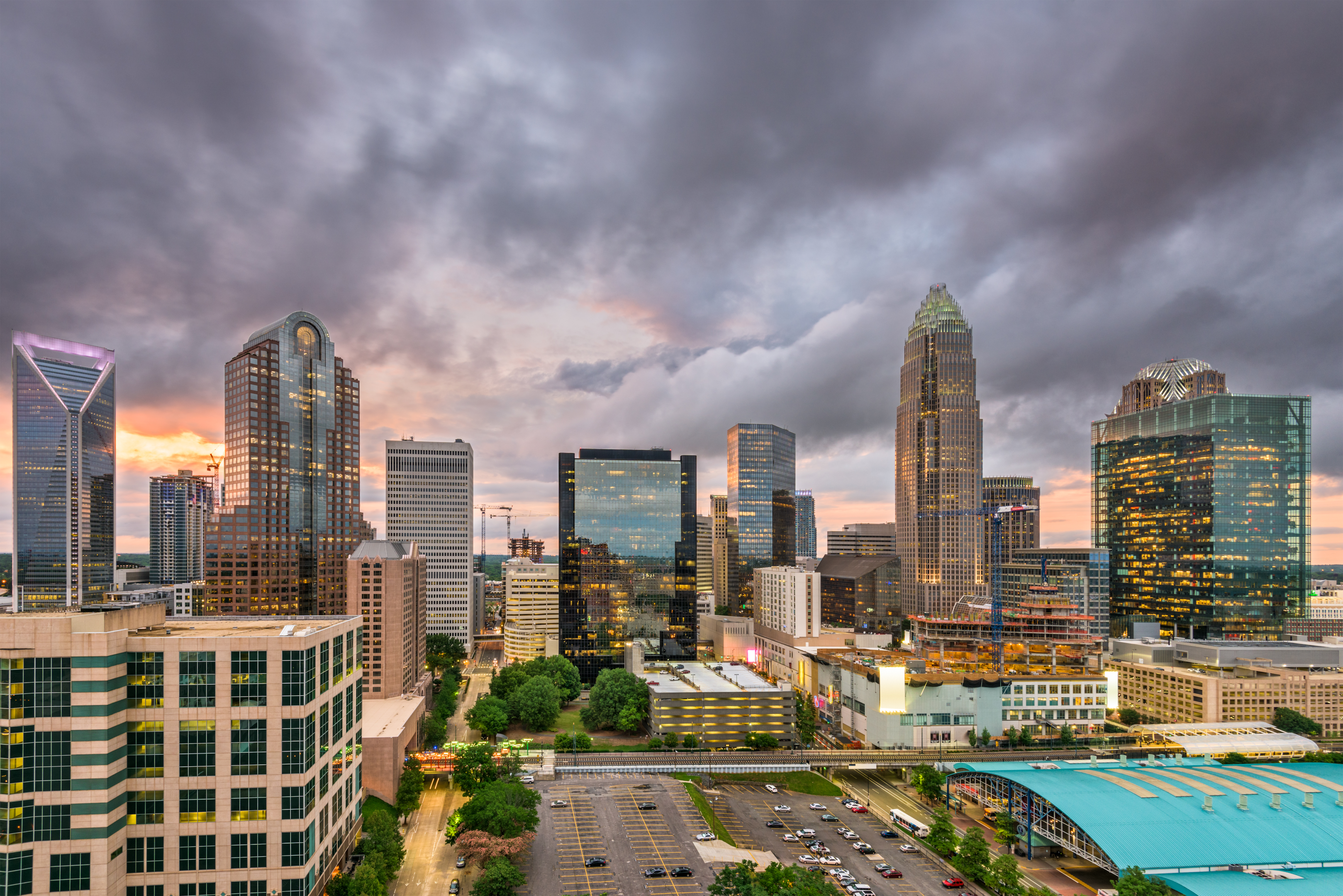 The best time to visit Charlotte?
Charlotte can be toured through March through May or through September through November during shoulder times. Although summer visits are tempting with extended days offered by many of the city's finest sights June to September are the busiest (not to mention the warmest) days in Queen City.
Plan early autumn trips that will reward you with a pleasant temperature and good hotels. It's comparatively cold in winter – snow is rare. At night temperatures hit low between 50 and 60 degrees. A lot of tourists leave the city in the winter and prices of hotels drop dramatically. If you're looking for a great holiday season vacation, Charlotte is a great spot.
How To Get To Charlotte, NC
Charlotte Douglas International Airport (CLT)
Charlotte has its own airport the Charlotte Douglas Internationally Airport with daily departures including nonstop flights to over 160 destinations. If you're coming from overseas and can't get a direct flight to Charlotte, you can likely get a connecting flight from either the East Coast or West Coast.
By Car : You can get to Charlotte by driving on Interstates 77 and 85, or by taking Interstate 40 if you're coming from the West Coast.
Ride share: Taxi services between Charlotte Airport and the city center cost an average of $25. Uber and Lyft also operate in cities. You can even take the Sprinter Bus from the airport to Charlotte's Uptown.
Amtrak Train : Amtrak offers three routes that connect Charlotte from East Coast and West Coast. The Carolinian route from New York, the Piedmont route from Raleigh, and the Crescent route which connects New York and New Orleans with Charlotte.
By Bus: You can also take a bus from many nearby cities including Richmond and Atlanta. There are services every day with Greyhound buses, as well as cheaper alternatives like Megabus.
Light Rail: Charlotte's LYNX Blue Line light rail connects 26 stations. You can get a round trip for less than $5 and easily jump from one part of the city to another. Before you visit, you'll want to download the CATS Pass app so that you can buy your ticket, as well as to keep track on the bus and rail timetable.
Where to stay in Charlotte
Uptown area is most popular neighborhoods for accommodations. If you plan to visit Charlotte, this is the right location. Almost every attraction can be found within walking proximity. To assist in your decision about what to book for you here I have gathered my favorite hotels.
Ballantyne offers upscale accommodations from spa to tennis courts. There are many ways to relax in these areas. There is also the chance to taste the most extensive whiskey collection in North Carolina and perhaps have lunch. P
The Best Hotels In Charlotte
The Ballantyne is a luxury hotel that offers everything from a spa to tennis courts. It's the ideal spot to go to unwind and relax. You can sample one of the largest whiskey collections in North Carolina and even indulge in an afternoon tea. The hotel offers a complimentary shuttle around the local area to get you to and attractions. With The Ballantyne, you can enjoy both indoor and outdoor pools
If you're visiting for a game at the Stadium of Bank of America, or for an event at the Convention Centre, then the Westin is a great hotel to stay in. You can relax in the tranquility of the hotel rooms that offer Westin's 'Heavenly' beds. The hotel has a fitness studio, several restaurants, a café that serves Starbucks and 24-hour room service. The Westin is also a pet-friendly hotel if you want to bring along your four-legged friend.
For tourists who want the convince of being in the city center, the Marriott is a great choice of hotel. You're within walking distance of the Bank of America Stadium, and you can easily jump into an Uber to visit other areas of the city. Their restaurant, Stoke, offers a menu full of Southern cuisine. If you need to work during your trip, you can visit their Event Hub.
With this hotel, you're as close to the Spectrum Centre as you can get. You also have a Whole Foods just next door. You'll also be within walking distance of the NASCAR Hall of Fame. If you're looking for the convenience of somewhere that's in the center of the action, then this hotel is a perfect spot.
Your stay includes a free breakfast and complimentary evening reception with free snacks and drinks. You can enjoy views of the Charlotte skyline from the terrace of this hotel while enjoying a glass of your favorite wine.
The Holiday Inn is a budget-friendly option in Uptown Charlotte. You'll be right in the center of Charlotte, with the Mint Museum on your doorstep. This hotel is eight miles away from the airport and has the Spectrum Arena as it's neighbor. If you're bringing your kids along, then great news! Kids under 18 get to stay for free when sharing a room with a parent.
Where to eat and drink in Charlotte.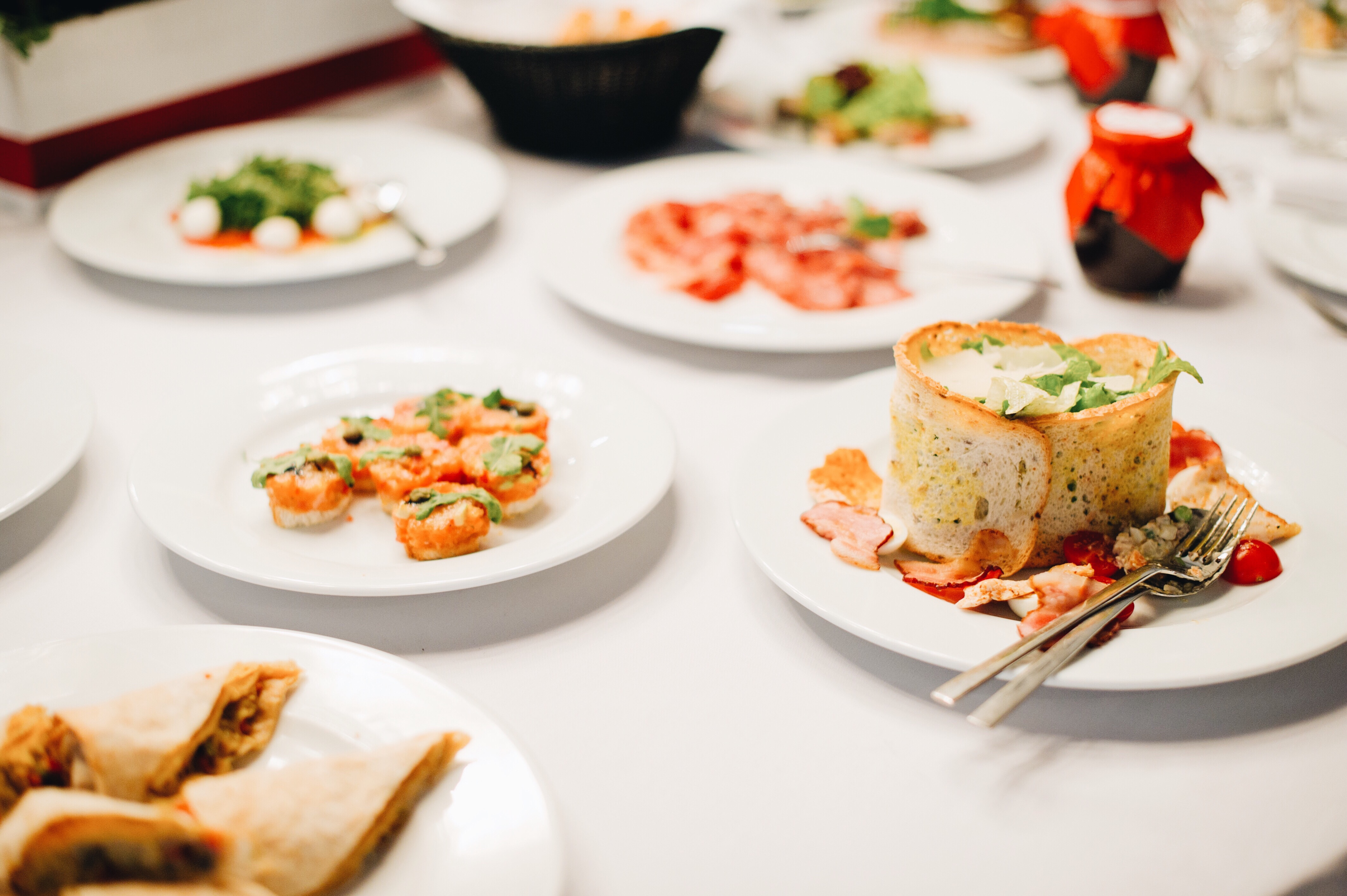 Bar-B-Q King
Bar-B-Q King is a must-visit destination for any barbecue lover visiting Charlotte. It's been around since 1959, and they've perfected their classic southern recipes over the decades, with classic fried chicken being one of their signature dishes. Their menu also boasts smoked pork, ribs, and other mouthwatering treats.
Dickey's Barbecue Pit
If you're looking for something a little different than traditional southern barbecue, Dickey's Barbecue Pit could be just the thing. The first store opened in Dallas in 1941 and has been going strong ever since, offering Texas-style brisket that'll have your taste buds tingling! It is one of the best restaurants in Charlotte.
Fahrenheit
Fahrenheit is an excellent choice for brunch. Enjoy stunning views from the rooftop patio as you tuck into some classic childhood favorites such as pancakes and waffles – it's the perfect start to your day! If you're looking for something more luxurious then head to Sophia's Lounge at Ivey's Hotel where you can experience opulence inspired by Queen Charlotte herself.
Halycon Restaurant
One of the most wonderful Restaurants in Charlotte is the Haleycon Restaurant. Halycon is conveniently located in South Tryon Street close to multiple hotel chains including Embassy Suites, The Westin and The Hyatt Place Hotel.
Halycons is loved both by local visitors and local residents due to its artfully made selection of dishes like buckwheat burgers and cheese topped with local cheddar cheese. It makes sense for HalyCon to be voted one of Charlotte Observers' Best New Restaurants in town for great food.
Firebirds Wood Fired Grill
A very common restaurant in Charlotte would have to be a wood fired firebird barbecue. Is the restaurant appealing to those who have the most sensitive taste for meat or seafood? The majority of the menu items are prepared on the signature wooden grill providing the best flavors and aromas. Contemporary décor comprises open fireplaces, large wine racks and large bar collections.
Amelie's French Bakery
For tourists with a sweet tooth, you need to visit Amelie's French Bakery. It has two locations in that are open 24/7, meaning you can head there in the small hours of the morning after a night out! Their French inspired pastries and savories are a hit amongst Charlotte natives.
NoDa Brewing Company
Charlotte is an area with dozens of breweries on its doorstep. Fans of craft beer will be in their element. The NoDa Brewing Company offers IPAs, craft spiked seltzers and everything in between. They hold regular tours of the brewery, as well as live music.
Sugar Creek Brewing Company
Sugar Creek Brewing Company is located on the lower south side of Charlotte. It creates a unique blend of Belgian-inspired ales that bring together modern taste buds with traditional recipes to create a craft local beer that is developing a cult-following.
The Dilworth Tasting Room
Some of us prefer wine to craft beer. If you fall into this category, then you also have plenty to explore in Charlotte. The Dilworth Tasting Room has an active social scene and sits in a 1940s style building. You can sit on the private patio or inside their wine bar. You can sample European wine while enjoying a cheese plate or the more savory options on their menu.
Cork buzz Restaurant and Wine Bar
If you want some small plates with your wine, then Cork buzz Restaurant and Wine Bar is your perfect spot in Charlotte. They run regular offers during the week, including a half-price champagne discount at the weekends.
Ed's Tavern (Dilworth)
The famous neighborhood bar is an excellent spot for drinking casually or dining. It is a popular place to play games or get the groups together for fun trivia. It's a swanky speakeasy with traditional cocktails and a classic vibe. started in Chapel Hill North Carolina and chose Charlotte as another location. The food is worth it, as are beverage & food! Excellent dinners and brunch also. Reservations are booked early so be prepared for your arrival! Selwyn Pubs (Myers Park) – One of Myers Park's favorite restaurants known for its styro foam cups.
Things to do and see in charlotte
1. Visit the NASCAR Hall of Fame
The NASCAR Hall of Fame is a must-see for any race fan. The museum features interactive exhibits, historic artifacts, and a simulated race car experience. For fans of NASCAR racing, the NASCA Hall of Fame is a must-see attraction. It's an interactive attraction that gives you hands-on exhibits that honor the icons of NASCAR.
You can even take part in a pit crew stimulation. If you have a need for speed and want to get on the track, you can visit the Victory Lane Indoor Karting.
It offers a 1/3 mile indoor track, as well as a bar and grill. You can plan your vacation to coincide with a NASCAR race and visit the Charlotte Motor Speedway. Did you know that 85% of NASCAR race ships are in Charlotte? You'll be spoilt for choice when it comes to deciding what souvenirs to bring home.
2. Cheer on the Carolina Panthers 
Whether you're a die-hard football fan or just looking for a fun sporting event to attend, cheering on the Carolina Panthers is a great way to spend an afternoon or evening. You can catch a game at Bank of America Stadium, or head to one of the many sports bars located throughout the city.
3. Take a walk-through Freedom Park 
Freedom Park is a beautiful urban park that features walking and biking trails, playgrounds, picnic areas, and a lake. The park is also home to the Levine Museum of the New South, which chronicles the history of the American South since the Civil War.
4. Explore Nightlife and Local Breweries in NoDa
For a glimpse of Charlotte culture and nightlife, head to the city's NoDa (North Davidson) neighborhood—known for its artistic vibe and eclectic shops and restaurants. You can check out live music— just don't forget to visit 35th Street Gallery and Visual Arts Center while you're there! . or enjoy a craft beer at one of many local pubs
Charlotte is home to many breweries, including NoDa Brewing Company, Birdsong Brewing Co., and Sycamore Brewing. Head to one of these breweries for a tour and tasting, or simply enjoy a pint or two in their taproom.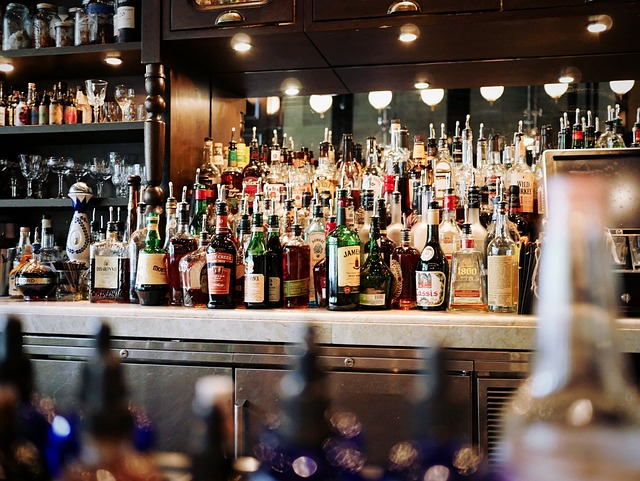 5. Stroll through Historic South End 
Historic South End is one of Charlotte's most vibrant neighborhoods, with plenty of shops, restaurants, and art galleries to explore. Start your visit at Atherton Mill & Market, then wander down South Boulevard to check out some of the local businesses.
6. Visit the Mint Museum 
If you are looking to spend an afternoon at a museum, visit the Mint Museum Uptown. The Mint Museum is a queen city top cultural attraction. The museum houses permanent collections of art and artifacts from around the world, as well as rotating temporary exhibitions. Levine Centre of the Arts Pass. This costs just $20 and gives you access to four museums for 48 hours. Don't miss the chance to see some incredible works of art during your visit to Charlotte.
7. Catch a show at Blumenthal Performing Arts Center 
The Blumenthal Performing Arts Center is the premier live entertainment venue in the uptown area. The center hosts everything from Broadway shows and concerts to comedy shows and dance performances. There's sure to be something playing that you'll enjoy during your stay in Charlotte.
8. Shop 'til you drop at South Park Mall 
South Park Mall is Charlotte's largest shopping center and mall, with over 200 stores and restaurants spread out across 1 million square feet of space. Whether you're looking for high-end retailers or budget-friendly stores, you'll find it all at South Park Mall.
9. US National Whitewater Center 
For the outdoor thrill seekers, you can visit the U.S National Whitewater Center. Whitewater center has all-day programs, classes and runs outdoor events. It sits on 1,300 acres. You can do everything from flat water kayaking to white water rafting and mountain biking.
10. Check out Discovery Place
If you're traveling with kids, you won't want to miss Discovery Place Science—a science museum filled with interactive exhibits that explore everything from weather to biology. The museum also includes a special exhibit for kids, as well as an IMAX theater.
11. Take a stroll through Daniel Stowe Botanical Garden.
For some fresh air and peaceful relaxation, make your way over to Daniel Stowe Botanical Garden—an 11-acre facility filled with more than 10 gardens including butterfly gardens, perennial gardens and children's gardens!
Conclusion. 
I hope that this travel guide has piqued your interest in the queen city. It's a great vacation spot if you want to get away for the weekend or to enjoy a sporting event. The city truly has something to offer everyone, and the food alone is reason enough to visit.
The 'Queen City' is also an unlikely spot for anyone looking to plan a bachelorette party or trip with your girlfriends.
Whether you're a NASCAR fan or someone who enjoys the finer things in life, Charlotte is one city that you have to add to your US travel bucket list.
FAQ
Is Charlotte worth visiting?
Charlotte is a beautiful city for visiting because of its historic buildings and its southern charm. There is plenty of fun and entertainment to attend whether it is a family holiday, a marriage vacation or a family event. This city deserves the visit!
How many days should in Charlotte ?
It takes three days to vacation in Charlotte. It provides you a good chance to discover various neighborhoods and get an excellent overview of every detail in the city. It's easy to extend your trip to three days of travel.
What is Charlotte most known for?
Charlotte is known its sports team the Carolina's Panthers of the NFL and the Charlotte Hornets NBA Team. There are plenty of other attractions including numerous universities, professional schools and universities. It is also the 17th most populous city in the country and the North Carolina's largest city.
Where should I stay in Charlotte?
The best part about Charlotte's neighborhoods is that the neighborhoods tend to have individual personalities. You can experience Uptown on the weekends and weekdays (FYI – downtown Charlotte can be called Uptown Charlotte). If you expand your area beyond ten or twenty miles you can discover picturesque lakes towns, outdoor retreats, university life and more.
How to Save Money in Charlotte, North Carolina?
Check the tourist site for specials. Visit Charlotte offers discounts and offers on every attraction and hotel on its web page. Plan a summer vacation in Queen City. Summers are hot and bustling, and hotel rates are high. You can make your travels a little bit cheaper during winter months. Avoid a late-night trip to the hotel.