How to Start a Travel Blog in 2023: A Step-by-Step Guide to Blogging About Travel
Ready to start a travel blog? Let's take off on an amazing journey of discovering the world and being able to share those adventures with others, through creating our own travel blog! This guide will lead you in every step along this exciting path, from selecting a topic that fits your vision for the blog, giving it personality, and getting readers engaged right away, to ultimately earning money as well. Are you ready? Read on for the best travel blogging tips. Let's start exploring together!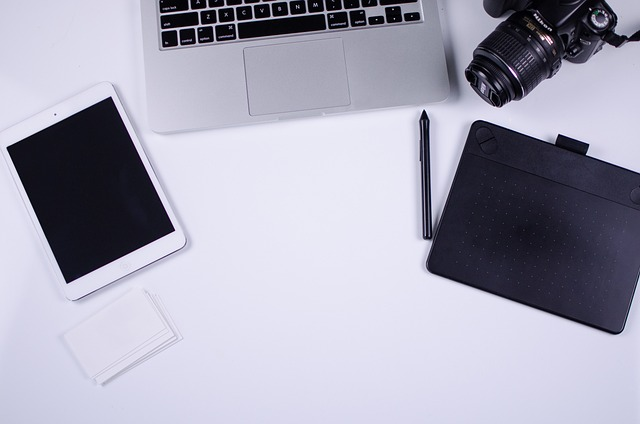 How to start a travel blog Key Takeaways
Start a travel blog to make an impact, build community, and monetize opportunities.
Balance passion with profitability for maximum rewards.
Invest in online courses & resources and attend conferences & events to stay ahead of trends!
Travel Blogging Basics: What You Need to Know
Creating a travel blog is more than just giving updates on your latest trips. When people hear I'm a travel blogger, they assume it's an easy life of free vacations and relaxation. Truth is, Travel blogging requires a lot of work, time, and dedication. It's about motivating and assisting readers through informative content. an original direction and style for the blog can be engaging to visitors, leading them to follow along with your story.
Success will require consistency, dedication, lots of creativity plus unstoppable commitment in order to create and keep up a successful brand name. It's important not only to have ambitions but also to recognize that much effort needs to be invested when wanting real results.
Why Start a Travel Blog?
Creating a travel blog can be extremely rewarding and provide you with the chance to:
Express your travels
Construct a community of people interested in what you have to say
Foster an individual identity
Investigate ways of earning money from it
Record memories
Travel blogging provides freedom, potential income opportunities as well and the ability for adventures to be seen around the world. There are also certain aspects that come along such as tough competition when trying to make yourself stand out amongst others or having devoted effort put into this type of activity. If traveling is something close to your heart and you want to give insight about locations visited, then starting up a travel blog may just prove suitable for doing so while making an impact on other travelers looking for ideas.
Pros and Cons of Travel Blogging
Starting your own travel blog can be very rewarding if you are willing to put in the effort and commitment it requires. Travel bloggers have access to various benefits, such as great flexibilityand earning money through their content creation. They also share their adventures with a worldwide audience via press trips or partnerships with tourism boards and travel brands that result in discounts on future travels.
The downside is that there is much competition vying for attention within the same space. Aspiring travel bloggers must stand out from others by crafting unique engaging material so they become successful over time.
Discovering Your Travel Blogging Niche
To start a travel blog, the first step is to identify your travel blog niche. There are thousands of blogs and to become a successful blogger, you must find your unique space. A niche allows you to focus your content, attract a specific audience, and build a strong online reputation as an expert in that area.
Your niche should align with your passions and interests within the travel industry. Do you love solo traveling? Or perhaps you're an expert in European luxury getaways? Selecting a niche that genuinely ignites your passion increases your chances of commitment and enthusiasm towards your travel blog. Blogging isn't a get-rich scheme and there is no such thing as overnight success. Not sure of your niche yet? Don't worry! When you first start a blog, you have time to refine your niche as you learn and grow. The goal of your content should be to provide value to others.
Identify Your Passions
Your passions and interests are the driving force behind your travel blogging journey. They are what will set you apart from your peers and keep your content fresh and engaging. Recognizing your passions will enable you to craft a blog that strikes a chord with your readers, helping you distinguish yourself in the bustling travel blogging industry.
For example, if you're a passionate hiker and love exploring off-the-beaten-path destinations, your niche could be adventure travel. Or, if you have a flair for photography, you could focus on creating visually stunning travel content. Remember, your unique perspective and voice are what will make your travel blog shine.
As you grow and evolve as a travel blogger, don't be afraid to reassess and refine your passions. The travel blogging landscape is constantly changing, and staying adaptable is key to your long-term success. Embrace new interests and platforms as they emerge, and always be prepared to learn and grow.
Research the Market
After recognizing your passions, market research becomes vital to comprehend the competition and identify potential gaps for your travel blog. This involves analyzing existing travel blogs, identifying trends, and discovering opportunities where your content can stand out.
Utilize tools such as Ahrefs, Answer The Public, and Keyword Surfer to conduct keyword research and find low-competition, long-tail keywords relevant to your niche. By understanding the market and what your audience is searching for, you can create content that fills a need and positions your travel blog for success.
Define Your Target Audience
Identifying your target audience is vital to creating content that aligns with the right readers, assisting in building a devoted following. To do this, you need to gain a deeper understanding of their pain points, goals, and preferences.
Start by creating a profile of your ideal reader, including demographics, interests, and travel preferences. This will help you tailor your content to their needs and ensure that your first blog posts that speak directly to them. For instance, if your niche is budget travel, your target audience might be young adults looking for affordable travel experiences.
As you create content, always keep your target audience in mind. Ask yourself: How does this blog post benefit my readers? What problem does it solve or what question does it answer? By focusing on your audience's needs, you'll be able to create high-quality, engaging content that keeps them coming back for more.
Creating Your Travel Blog: Domain and Hosting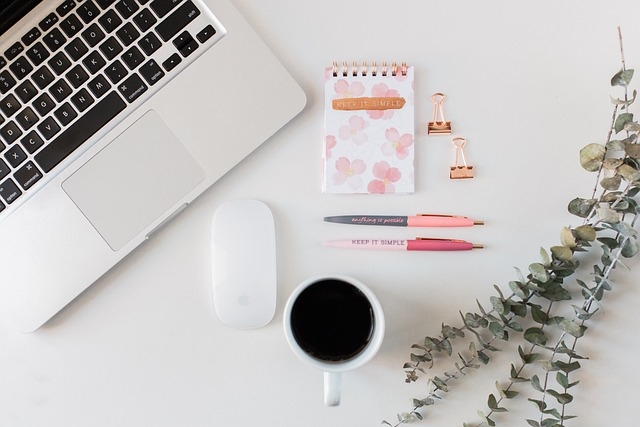 Once you've found your niche and defined your target audience, it's time to set up your travel blog. This involves selecting a domain name, blogging platform, hosting provider, and setting up your hosting account. A domain name is the address of your website on the internet, and it's essential to choose one that reflects your niche and branding.
Web hosting is the service that stores your blog's data on the internet, making it accessible to readers worldwide. Choosing the right hosting provider and plan is critical to ensuring a smooth and professional online presence for your travel blog.
This section will guide you through the process of selecting a domain name, evaluating hosting providers, and establishing your hosting account to launch your travel blog.
Selecting a Domain Name
The selection of an appropriate domain name is vital as it becomes your online identity and creates the first impression of your travel blog for your readers. Aim for a domain name that is memorable, relevant, and easy to spell and pronounce.
To check if a domain name is available, follow these steps:
Use a domain name checker and simply type the desired domain name into the search bar.
If the domain name is available, you can proceed with the registration process.
The registration process typically costs around $10-20/year.
Some hosting providers, like Bluehost and Hostinger, offer a free domain name for the first year when you purchase a hosting plan.
Comparing Hosting Providers
When choosing a hosting provider, consider factors such as price, features, and customer support. Two Popular options for travel bloggers are Bluehost and Site Ground, both of which offer reliable hosting services and user-friendly interfaces.
Site Ground is an excellent option, with its entry-level plan priced at just $3.95 a month. Click here to get my special site ground discount. Take the time to compare the features and pricing of various hosting providers to find the best fit for your travel blog. I personally love site ground and have been using it for years. It is extremely fast and safe. After getting hacked 3 years ago, I ended up switching to site ground and I'm very confident with security.
Bluehost is another great choice. It is officially a recommended hosting provider by WordPress.org, and it offers a great deal for new travel bloggers: web hosting for only $2.95 per month with a special link. This makes it an excellent choice for those looking for a cheap web developer.
.
Setting Up Your Hosting Account
Once you've chosen a hosting provider, it's time to set up your hosting account. This process typically involves selecting a hosting plan, registering your domain name, and configuring your account settings.
After setting up your hosting account, you'll receive login details for your hosting provider's control panel. This is where you'll manage your website files, email accounts, and other settings related to your travel blog domain. Follow the instructions provided by your hosting provider to connect your domain to your hosting account and get your travel blog online.
Building Your Travel Blog on WordPress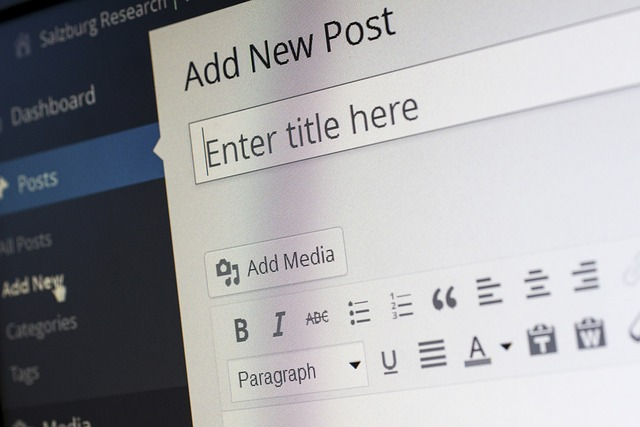 Now that you have your domain and hosting set up, it's time to build your travel blog on WordPress. WordPress is a powerful and flexible content management system (CMS) used by millions of websites worldwide. It offers many free themes, plugins free themes, and customization options, making it a popular choice for travel bloggers.
This section will teach you how to install of WordPress, theme selection, and site customization to create a visually pleasing and user-friendly experience for your readers.
Installing WordPress
Installing WordPress is a straightforward process, especially if you've chosen a hosting provider that offers one-click WordPress installation, such as Bluehost or SiteGround. Simply log in to your hosting provider's control panel, navigate to the WordPress installation section, and follow the on-screen instructions to get your WordPress blog running.
Once WordPress is installed, you'll receive an email with your login details for the WordPress dashboard. This is where you'll manage all aspects of your travel blog, from creating and editing blog posts to managing your plugins and themes.
Choosing a Theme
With your WordPress site installed, it's time to choose a theme that aligns with your niche and branding. WordPress themes provide the design foundation for your website, dictating the layout, colors, typography, and other visual elements.
There are thousands of free and premium themes available for WordPress blogs. When selecting a theme, consider factors such as mobile responsiveness, customization options, and customer support. Some popular theme providers include Theme Forest, Elegant Themes, and StudioPress.
Once you've chosen a theme, you can install and activate it from your WordPress dashboard.
Customizing Your Site
With your theme installed, it's time to customize your travel blog to make it uniquely yours. WordPress offers a range of customization options, including plugins, widgets, and design elements that can help you create a cohesive and engaging user experience.
Plugins are additional software that can extend the functionality of your WordPress site. There are over 55,000 plugins available for WordPress, offering features such as SEO optimization, social media integration, and email marketing. Some important plugins for travel bloggers include Yoast SEO, WP Rocket, and Google Analytics.
In addition to plugins, you can also customize your site using widgets, which are small content blocks that can be added to various areas of your site, such as sidebars and footers. Widgets can display content such as recent posts, popular posts, and social media feeds, helping to keep your site fresh and interesting.
Don't forget the importance of high-quality images and graphics when customizing your site. Beautiful visuals can greatly enhance your travel blog and help you connect with your audience on a deeper level.
Crafting Compelling Content
Developing a great travel blogging content strategy is important for driving traffic and connecting with your target audience. To create a successful plan, think about the types of posts that will engage readers and how often they should be published. Utilize keyword research tools to optimize content for search engines. Establish an editorial calendar to maintain consistent postings of diverse material which keep followers coming back for more.
Planning Your Travel Editorial Calendar
To maintain a successful travel blog, having an organized editorial calendar is key. A content calendar can help you plan and structure posts to create maximum impact for readers. It's essential that your publishing schedule remain consistent in order to keep people engaged with fresh, interesting material tailored specifically towards the target audience. Here are four steps on how one can devise such a calendar:
Make note of the rate at which new articles should be published;
Utilize some sort of scheduling software or tool to organize everything;
Ensure that your posting remains orderly over time;
Include various forms of media like reviews, interviews, and stories within each post type rather than sticking solely with guides.
Writing Engaging Travel Blog Post
Outlining the important points and creating an engaging introduction is crucial to crafting captivating travel blog posts. The most successful travel blogs leave their readers coming back for more. To make your first blog post even better, add interesting stories or facts as well as relevant keywords throughout for optimal (SEO) search engine optimization. Internal and external linking also increases visibility on various platforms, which boosts rankings and optimizes post-performance. To ensure that you create content consider implementing some travel blogging tips, such as :
Well-written
Well-structured
Visually appealing
With plenty of high-quality images and graphics to help bring your stories to life.
Utilizing SEO Best Practices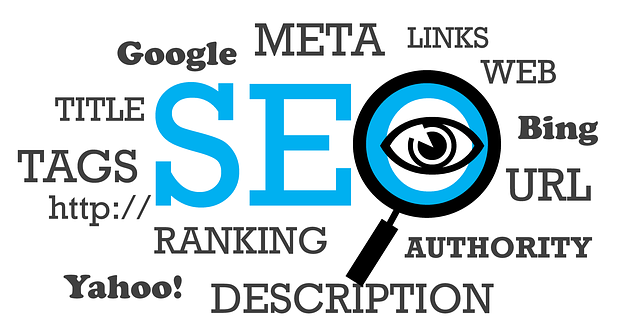 Search engine optimization (SEO) is an essential component of travel blogging, as it can help improve your blog's visibility in search engine results and attract organic traffic. By utilizing SEO best practices, you can ensure that your content is easily discoverable by potential readers and increase the chances of your travel blog gaining traction and growing its audience.
To optimize your content for SEO, focus on incorporating relevant keywords throughout your blog posts, using appropriate meta tags, and creating high-quality, shareable content that will attract backlinks from other websites. It's also important to stay up-to-date with the latest SEO trends and best practices, as search engine algorithms are constantly evolving and changing.
Keep in mind that SEO is a long-term strategy, and results may not be immediate. However, with consistent effort and dedication, you can start to see positive results over time and build a strong online presence for your travel blog.
Diversifying Content Types
In addition to traditional blog posts, consider diversifying your content by incorporating videos, podcasts, and photography. By offering a variety of content types, you can appeal to a wider audience and keep your blog fresh and interesting.
For example, you could start a travel blog and:
Create travel vlogs to give your readers a glimpse into your adventures
Record podcasts to share your thoughts and opinions on various travel-related topics
Create stunning photo essays that showcase the beauty of the destinations you visit
By diversifying your content, you'll be able to attract and retain a larger and more engaged audience for your travel blog.
Promoting Your Travel Blog
With your travel blog set up and content being published, it's time to focus on growing your audience. This section will explore the use of social media platforms, networking with fellow travel bloggers, and collaborations with travel brands to broaden your influence and credibility.
By implementing these strategies, you can:
Increase your blog's visibility
Attract new readers
Establish yourself as a trusted and knowledgeable source of information within the travel blogging community.
Leveraging Social Media Platforms
Social media platforms are a powerful tool for promoting your content and engaging with your audience. By sharing your blog posts and other content on platforms such as:
Facebook
Twitter
Instagram
Pinterest
You can reach a larger audience and drive traffic back to your own travel blog by effectively promoting your own travel blog website here.
To maximize your impact on social media, focus on creating visually appealing and shareable content that will resonate with your audience. This includes incorporating high-quality images, videos, and graphics, as well as crafting engaging captions and hashtags to accompany your posts.
In addition to promoting your content, use social media to:
Engage with your audience
Foster a sense of community
Respond to comments
Ask questions
Share behind-the-scenes glimpses of your travels
This will create a deeper connection with your readers and keep them coming back for more.
Networking with Fellow Travel Bloggers
For a successful travel blog, establishing ties within the blogging community can be incredibly beneficial. Connecting with other travelers and industry professionals brings you access to new possibilities. Learning from experienced experts gives inspiration for your projects. Start by attending conferences, and events directed towards bloggers are great opportunities, as well as online communities or social media groups that share knowledge amongst each other on topics related to travel writing. Networking effectively allows more visibility in this niche space while also equipping bloggers with valuable insight – making collaboration even smoother down the line!
Partnering with Travel Brands
Partnering with travel brands is another effective strategy for growing your travel blog audience and boosting your credibility. By securing sponsored content deals, product reviews, or affiliate marketing opportunities, you can generate income from your blog while also providing valuable content and insights to your readers.
To find potential travel brand partners, follow these steps:
Research brands that align with your niche.
Reach out to them with a proposal outlining the benefits of partnering with your travel blog.
Highlight your blog's unique selling points, audience demographics, and past successes to showcase the value you can bring to the partnership.
Monetizing Your Travel Blog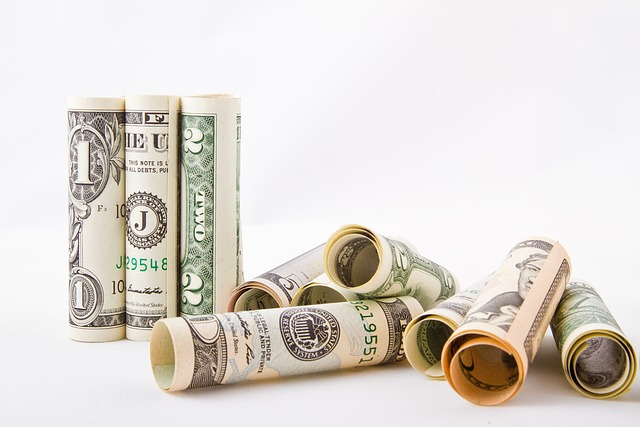 Having a successful and profitable travel blog is crucial to turning your love for traveling into a sustainable business. Monetizing the blog through strategies such as ads, affiliate links, sponsored trips or even self-made products like ebooks can provide you with enough income to fund future adventures.
To start earning money blogging, examine different sources of revenue including advertisements, affiliations with companies in the same industry as yours, and signing up paid agreements where applicable. Diversifying how much money you get from each source will help create an effective strategy that consistently brings profit while allowing you to keep sharing experiences on the travel blog platform.
Besides the marketing tactics listed above. Why not consider creating items (courses/ebooks) related to traveling too? Share exclusive travel tips. This way more travelers are being reached which leads directly back people coming back seeking out advice! It's all about having streams flowing together leading to success stories worth singing about!
Affiliate Marketing Strategies
Travel bloggers can earn an income through affiliate marketing by advertising relevant services and products. By joining well-known programs such as Amazon, Booking.com or CJ Affiliate, affiliates are able to make a commission for every successful referral they bring in from their own promotions. By carefully selecting the right items that fit with your blog's niche market, you could be creating both profitable opportunities while supplying valuable information and resources to readers at the same time!
Securing Sponsored Content Deals
Sponsored content deals are another great way to monetize your travel blog. In these partnerships, travel brands pay you to create and publish content promoting their products or services on your blog. This can include:
blog posts
social media updates
videos
any other content format that aligns with your audience's interests and the brand's goals.
To secure sponsored content deals, follow these steps:
Reach out to travel brands that align with your niche.
Present a proposal outlining the benefits of partnering with your blog.
Highlight your blog's unique selling points, audience demographics, and past successes to showcase the value you can bring to the partnership.
Display Advertising Options
Display advertising is another option for monetizing your travel blog. By displaying banner ads from other companies on your site, you can earn revenue based on the number of views or clicks the ads receive.
One popular display advertising option is Google AdSense, which allows you to display ads from Google's advertising network on your travel blog. To get started with Google AdSense, sign up for an account and follow these steps:
Sign up for a Google AdSense account.
Integrate the ads into your blog by following the instructions provided.
As your blog traffic grows, you can potentially earn more revenue from display advertising.
Maintaining Long-Term Success for your travel blog
The journey to becoming a successful travel blogger is continual, with long-term success demanding steadfast effort, adaptability, and a pledge to development. In this section, we'll discuss:
The importance of staying consistent and committed
Adapting to industry trends
Investing in your skills and knowledge to ensure your travel blog remains relevant and thriving.
By focusing on these key areas, you can ensure that your travel blog continues to grow and evolve into a successful blog, providing valuable content and inspiration to your audience for years to come.
Staying Consistent and Committed
Consistency and commitment are essential to maintaining long-term success as a travel blogger. By regularly publishing high-quality content and engaging with your audience, you can build trust, establish your authority, and foster a loyal following.
In addition to content creation, staying consistent also means staying informed about industry trends, attending events, and networking with fellow travel bloggers. By keeping your finger on the pulse of the travel blogging world, you can stay ahead of the competition and continue to grow and evolve as a professional travel blogger.
Attending Travel blogger Conferences and Events
Attending events related to travel blogging is an outstanding chance for networking and exchanging knowledge with other bloggers, as well as specialists in the field. To get optimal results from your participation in these conferences and gatherings, one can consider attending such great occasions as the Women In Travel Summit (WITS), TBEX, Travelcon, or even The Adventure &Travel Show.
By engaging in them, you will acquire opportunities to create valuable connections among peers, spread its outreach, and benefit from access to original offers that may come about due to partnering with leading successful traveling blogs around the world plus experts who are more experienced than yourself: all this serves to promote its presence within the realm of travel blogging. As a result, these benefits could set it up on track toward success along the journey blogging scene.
Travel Blogging Courses and Resources
Investing in educational programs and materials can help you refine your travel blogging skills to stay ahead of the competition. Courses such as Superstar Blogging by Nomadic Matt, Adventure In You's Blogging Fastlane, Be My Travel Muse's Travel Blog Accelerator, or Jessie on a Journey's Travel blog Prosperity could provide great advice about creating an effective personal journey site.
Beyond a travel blogging course, there are plenty of other means for travel bloggers including blogs, audio podcasts, and forums that offer insight into how to make your own specialized vacation log successful. Keeping up with the latest trends while continuously increasing your knowledge base is crucial if you wish to keep visitors engaged and coming back often. Thereby ensuring the long-term success of one's travel blog content created!
Summary
Hope this guide will inspire you to start your own travel blog. By following these steps, you can travel blog that will generate income from its content. Picking a specific niche you're passionate about and creating a unique brand for your blog is a key factor in its success. With a combination of dedication, passion, and knowledge in online marketing and strategic monetization. You have what it takes to turn your passion for travel into profit.
Frequently Asked Questions
How to start a blog about travel?
Start your travel blogging experience right away! Start by selecting a specific area of focus, pick out the domain name that best suits you, install WordPress hosting and configure it with WordPress software. Find an appropriate theme for your travel blog then add useful plugins to enhance its functionality. Then start adding interesting content to generate readership followed by Promoting and increasing the growth of this new venture.
Do travel bloggers get paid?
Yes, travel bloggers can make money! Many have been known to make six or seven-figure incomes monthly, though it takes dedication and hard work to get there.
Is travel blogging worth it?
Engaging in travel blogging can offer personal and professional enrichment through the development of talents, such as creativity and data analysis. It is a wonderful way to construct your network while forming ties with potential partners. All things considered, engaging in this activity has numerous advantages, thus making it rewarding for those who partake!
Is travel blogging hard?
Although travel blogging may take effort and dedication, the payoff can be worth it. With hard work, you have a real chance of earning an income from something that is enjoyable for you to do.
How do I choose a niche for my travel blog?
For a successful travel blog, research your target audience and explore the competition for ideas. Aim to find a balance between what you're passionate about writing on the blog and what is likely to be profitable in order to achieve optimal outcomes with your niche selection. This approach will help guarantee that it's an ideal fit.