How To Travel Alone: Tips for traveling alone
You've decided that you want to start traveling solo. The world is officially your oyster. It's natural to be a little apprehensive about it, especially if you're visiting a new city or country that you're not familiar with. I have tips to help with your first solo trip. They're best practices that you can use whether it's your first trip or your twenty-first trip.
How do you even go about your journey to travel alone? Solo travel may seem, but the experience is not scary. There are certain steps to prepare for solo travel. I have been solo traveling now for over 5 years have learned a lot from my travel experiences. Learning to enjoy your own company and the complete freedom of being spontaneous is very rewarding. Read on for my best tips solo travel tips!
1. Don't book accommodation without checking reviews.
The joy of traveling alone is that you have ultimate flexibility. The more flexible you are with your dates, the more deals you can access. Start planning your first solo vacation by choosing a ballpark time that you'd like go. Websites like Skyscanner, Expedia and Trivago are your best friend. Check our best travel planner apps to help you plan your trip easily. Comparison sites will show you all the options available from different airlines and hotels. Save your pennies and choose an early or later flight. If you're taking a night trip it may be a good idea to book a hotel near the airport. Read reviews before you book any accommodations. Never book a hotel without reading the reviews! Read reviews and reserve carefully. Are neighborhoods sketchy? What is the crime rate of the area?
2. Research your destination before your solo trip
If you're traveling to an unfamiliar place, researching your destination before you travel solo is essential. Start your research by learning about the language, culture, and safety of the place you plan to visit. Read online reviews of hotels and other accommodation options to make sure they're safe and comfortable. Get familiar with local customs and cultural norms so that you can be respectful while abroad. Look into public transportation options and any special requirements for entering the country if necessary. Learn how to seek out a police officer should you have any safety concerns.
3. Bring backup and Keep Copies of Everything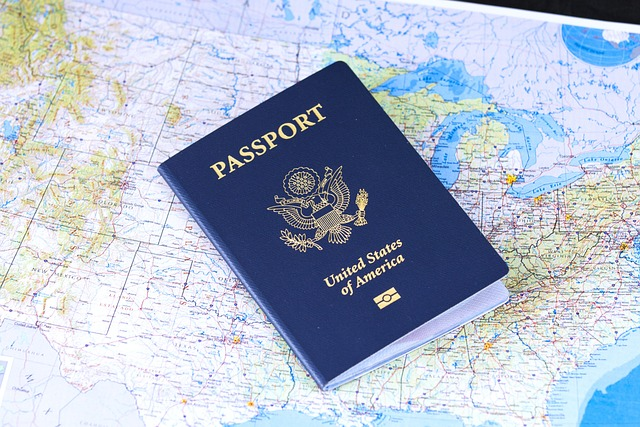 Usually when you're traveling with someone, you can rely on them to keep an eye on your
things. When you're by yourself, it's easy to misplace things like hotel confirmations and
your ID. Take photographs of every piece of documentation that you need and have it in other forms. Scanned copies somewhere that you can easily access. One of the most important things is to make sure that you have an extra copy of your travel insurance on you at all times. You never know what might happen or when you could need it.
4.Check In Regularly Back Home
Once you start your solo trip, make sure your friends and family know where you are. You don't need to check in with them multiple times during the day, but make sure they have a rough idea of your schedule. It's a good idea to leave a copy of your itinerary with a friend or family member. Check in once a day or every other day so that your friends know you're okay. It's only natural for them to worry about you. It can also help with the loneliness that you can experience when solo travelling. Take plenty of pictures and send them back home.
5. Learn How to Blend In
We have all been somewhere and have instantly spotted a group of tourists. If you're travelling
by yourself, you want to learn how to blend into the crowd. The last thing you want to do is
draw unnecessary attention to yourself. Dress modestly and keep in mind the social context of
where you're visiting. What you might think is normal everyday dress might be a lot more eye.
catching than you think it is. If you love photography, leave your DSLR at home and work from your iPhone. Otherwise, you could become easy prey for pickpockets and thieves.
6. Make Small Talk when you travel solo
Without a doubt, the hardest thing about solo travelling is the fact that you're by yourself.
Familiarize yourself with the art of making small talk. Speak to the waiters who serve you and
the staff at your hotel. You never know, it might even help you pick up the language. One thing
to keep in mind is to not share where you're staying with strangers – no matter how nice they
seem.
7. Trust Your Gut
If there's one thing that all travelers can agree, it's that your gut feeling is always right. If you
have a bad feeling about something, then follow your instinct. You might think you're being.
paranoid, but it's always better to be safe than sorry – especially when you're on your own. You
want to feel comfortable with everything that you're doing, and you need to know that you're
safe. While travelling is a way of getting out of your comfort zone and discovering a new version of yourself, your natural instinct is rarely wrong. If you feel uncomfortable in any situation don't be afraid to leave the room.
8. Pack light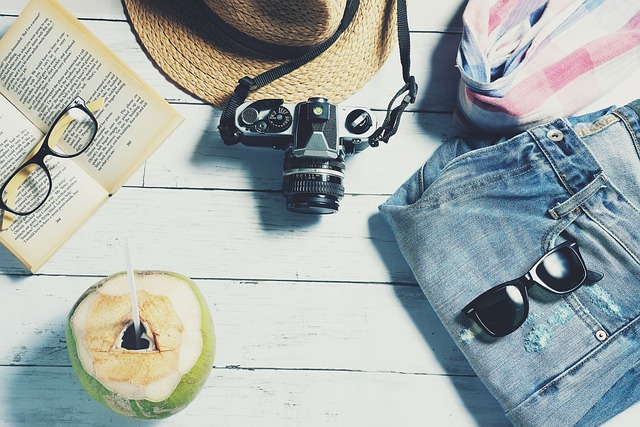 My first time traveling alone, I made this mistake. We are all guilty of it sometimes. We think that we absolutely need that extra pair of yoga pants or that we will 100% wearing a different pair of shoes every day. When you're traveling alone, you're going to have to carry everything yourself. One of the benefits of traveling solo is that you can get up and go whenever you like. If you've overpacked and are lugging several heavy bags of luggage behind you, this can be easier said than done. Try and pack light as possible and only bring the essentials. If you need another t-shirt, you can find a Zara in almost any country.
9. Take photos and document Your solo trip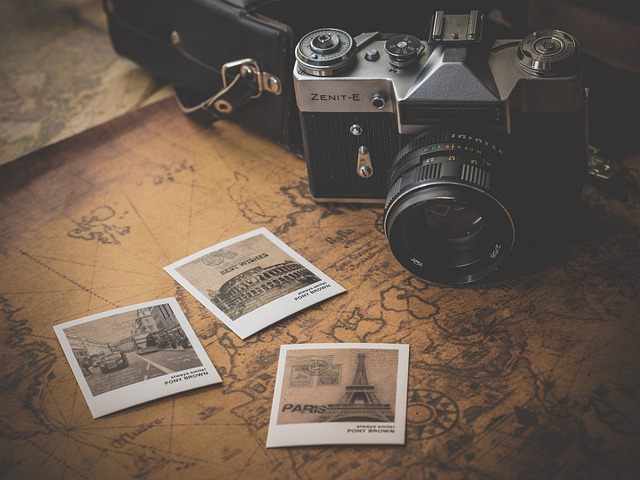 It's easy to get caught up in the beautiful sights and to forget to document your journey. Travelling solo is a unique experience and you should try to capture as much of it as possible. It's a great idea to keep a journal that you can write notes in throughout your travels. Even little notes about the places you have visited, the foods you have tried and your favorite things about your destinations. Make sure to take plenty of pictures and videos. Document the little moments as well as the big. Bring a selfie stick and a tripod to take photos.
10. Stick To Your Budget
One drawback of solo travelling is that you have to pay for everything yourself. There's no way.
you can go 50:50 on a hotel bill by yourself. You need to establish a budget early on and stick to
it. It's best to pay your accommodation and flights up front and then save for the additional
costs separately. Set yourself a daily budget, as well as an overall budget, and keep track of
your expenses in a notebook or on your phone. You'll always want to make sure that your
budget includes an extra cushion of cash in case something happens. The last thing you want.
is to be stranded in a foreign country with no money.
11. Have an Emergency Plan
In the unlikely event that something goes wrong, you need to have an emergency plan. Having
travel insurance will take care of most of this, but it's important that you know what you're going to do if an emergency happens. If you have to leave at short notice, do you have the cash to pay for a new flight? If you fall sick, which of your friends are you going to call? Make sure to have the number and information for your embassy on hand. It's always better to be prepared!
12. Learn the local language.
Though many countries speak English around the world, Learning the local language can go along way while traveling abroad. It really is worth attempting to know a few words before as solo traveler. It is important to learn the basics like introductions, conversation, and purchasing a beer. This will help break the language barrier while meeting new friends. Locals will appreciate your effort, no matter how rusty you are. It can be difficult for someone who wants to travel anywhere but wants a good language. If travel opens the mind, then the language will help open the door. Learn a new language and see how far it takes you! Having google translator or an app has also been helpful.
13. Get an early start.
Starting your day early is a great way to make the most of your experience. It gives you time to explore the area and find activities that interest you. Even if you start off with a plan for the day, it's important to stay flexible in order to make sure you don't miss out on any unexpected discoveries. Try to avoid packing too many things into one day – take some time to rest and relax between activities! With an early start and careful planning, you'll be able to make the most of your trip!
14. choose a country that is foreigner friendly.
I highly suggest traveling to the country where tourism is highly valued. Countries with an extensive tourist trade are usually more familiar with foreigners. Often, these countries also offer special technology designed specifically for travelers which can ease their navigation. When you visit countries with a high tourism industry, you have a lower chance of being noticed. Very helpful when you know that the public transport system is already set. There is even another tourist in town!
15. Buy travel insurance.
Taking further precautions and staying comfortable can help you reduce unnecessary stress and improve your overall travel experience. Make sure to get a travel policy before going. Your home insurance will not cover your travel abroad. Travel insurance covers thefts, as well as accidents in other countries. Of course, no one wants to be hurt. It's better to be safe than sorry.
16. Know your strengths.
Are you a sociable person or an introvert? Whether it's being comfortable navigating a city alone, having a knack for meeting new people, or having the wilderness-skills to explore off the beaten path – take the time to become aware of what makes you stand out as an individual traveler. The fear about solo travel depends upon your trip goals. If you travel solo as an introvert, you can forget about language barriers. Vibrant cities provide excellent views especially in the cities of vibrant café culture.
17. Embrace technology.
Smartphones and Tablets are essential as the Wi Fi is available virtually everywhere. Some places even offer free Wi fi. It's easy to get tech information before leaving. It allows you to book accommodation in advance as well as guaranteeing safe pick-up from wherever you go. You could also chat with a friend, read news, listen to podcasts or simply enjoy long trips. Downloads google maps and walk to your accommodation. There are many apps that are helpful for solo Travellers.
18. Do a free walking tour.
Taking a free walking tour is a great way to explore when you're traveling alone. When you walk around only will you get a unique look at the city and its culture, but it's also a great way to meet locals and other travelers. Make sure to bring water, comfortable shoes, and snacks so that you can enjoy the whole experience! Also, don't be afraid to ask questions – you never know what interesting stories or pieces of advice you'll discover along the way. With free tours as your guide, solo travel can be both exciting and fulfilling.
19. Get a local Simard.
Getting a local sim card is an important part of any solo traveler's toolkit. Not only does it give you access to the internet and a reliable form of communication, but it can also help you navigate your way around confusing cities and unfamiliar rural areas. Plus, with a local sim card, you won't be spending huge amounts of money on expensive roaming charges when travelling abroad! Researching beforehand and finding the best deals for data packages will prepare you for any potential bumps along your journey.
20. How to meet new people while traveling alone
Meeting new people while traveling solo is an exciting challenge. You can start by getting involved in activities that you enjoy and joining local groups or classes. Couch surfing local events and you can meet fellow travelers. Be sure to take advantage of any free events or festivals your destination may have. Look up pub crawls in the city you're traveling in. Consider staying at a hostel and mingling with other travelers. Hostels have private rooms. You can also find local bar or cafe to hang out. Meetup.com is also a great way to connect with locals who are interested in the same things you are.
Bonus safety tips for female solo travelers
Be aware of the local customs and laws.
Always trust your gut instinct and be aware of potentially dangerous situations.
Avoid walking alone in dark or isolated areas, especially at night.
Let a friend or family member know your itinerary and check in with them regularly while traveling.
Final thoughts
A big part of preparing to solo travel is getting over the mental hurdle that you have to do everything by yourself. Remember, you're capable and independent – otherwise you wouldn't be considering a trip like this! Practicing doing smaller activities alone (like going to see a movie or exploring a new neighborhood) can help ease any anxiety about being on your own for extended periods of time.
If you're still struggling with the idea of flying solo, remember that there are plenty of other solo travelers in the same boat as you – so make an effort to meet them! Most people are happy to chat and share tips about their favorite places to visit.
Finally, give some serious thought about where you want to go for your first solo trip. Consider choosing a destination where English is widely spoken, so communication will be easier if you get lost or run into trouble. And pick somewhere in the world that has good infrastructure and plenty of tourism amenities – after all, this is supposed to be fun! These helpful tips should set you off on the right foot for planning an amazing solo adventure.
How to Travel Alone FAQ
How much money do you need to travel alone?
How much money you need to travel alone depends on your budget and the type of trip you are taking. If you're a budget traveler, then it's possible to get by with very little money. But keep in mind that if you're looking for more luxuries such as accommodation or private transport, then costs can quickly add up.
Is Traveling solo a good idea?
Absolutely! Traveling solo is an incredibly rewarding experience that can help you open your eyes to new places, cultures and perspectives. It's a great way to learn more about yourself as well as build confidence and independence.
Plus, it eliminates the need to compromise on activities or destinations – you're free to plan your own itinerary and do whatever it is that you want to do! Of course, there are certain risks that come along with traveling alone – but these can be minimized by taking simple precautions such as researching your destination beforehand, telling someone where you are going, signing up for online travel support groups and investing in a good security system.
Is Traveling solo lonely?
Some travelers may be lonely, but the truth has been spoken of. Have no worry! Whether one travels solo or with a group, solo travel is quite social. There will be no lonely journey.
How do I start Travelling alone?
Determine your budget: Establishing a realistic budget is one of the most important steps in planning solo travel. Consider how much you can afford to spend on accommodation, food, transport and activities so that you can create a detailed plan of what to expect throughout your journey. Research your destination: It's important to familiarize yourself with the culture and customs of the place you're visiting before setting off. Read up on local attractions and experiences, find out about any nearby health and safety concerns, and practice ordering food in its native language if possible.