New York City Travel Guide & Traveling to Tips visiting NYC
This is best New York City Travel guide first time tourist with local tips. Everything you need to know before visiting the big apple this year. Comprehensive list of Top Things to do, where to stay, where to eat, what to pack, and tips on how to get around the city.
About New York City
New York City is the most populous city in the United States, and a perfect place to visit if you want to experience the melting pot of American culture. Famous sites, tasty restaurants, beautiful art and architecture, fashionable shops, and plenty of entertainment lie around every street corner. You could live in New York City for years as I did and not see all that it has to offer! This city has something for every traveler, from the foodie, to the history nerd, to the theater enthusiast, or the fashionista.
Things to Do in New York City
New York City can feel like a sea of faces and places, and it might seem overwhelming to plan a trip to such a vibrant, big city. Have no fear! The following list will give you a few great ideas to start planning for your visit to "The City That Never Sleeps."
1. See the View from the Empire State Building
View Empire State building from 34th and 7th avenue
One of the most recognizable buildings in New York's skyline is the Empire State Building. The 86th floor's open-air observation deck is an absolute must for every visitor to NYC. If you want to get even higher, the 102nd floor also has an enclosed observation deck you can visit. If you're visiting during a peak tourist season and want to avoid spending half of your day in line, you can buy a skip-the-line ticket online ahead of time.
2. Visit the Statue of Liberty
"Lady Liberty" – an icon, not just of New York City, but of the United States itself! For more than 100 years, she has stood in the city's harbor proclaiming welcome to millions of immigrants and visitors. You can take the Staten Island ferry to get to the statue of liberty.
The stature of liberty
3. Explore Ellis Island
Near the Statue of Liberty sits Ellis Island, an important location in the history of the United States. From the late 1800s to the mid-1900s, Ellis Island was the country's busiest immigration processing station, welcoming over 12 million new Americans to their new home.
If you're interested in learning more about the history of Ellis Island and the people who played a part in its story, a visit to the island and its museum is a great addition to your NYC itinerary! A visit to Ellis Island can be tacked on to your visit to the Statue of Liberty, and during peak season it would be helpful to purchase tickets in advance.
4. Stroll Through Central Park
You can't visit New York City without spending some time in Central Park, a beautiful, forested oasis in the center of the bustling city. Not only can you enjoy the beautiful greenery, but Central Park also offers activities such as bird watching, ice skating, and has a central lake with many paths along its beautiful shoreline. Take part in one of the many special events that happen throughout the year, ice skating, free concerts, festivals or musical performances. Whether you want to spend an hour or a whole day here, central park is one of the best things to do when visiting New York!
Central Park pond
5. Catch a Broadway Show
If you're a fan of the theater, you absolutely must see a play or musical performed on Broadway while you're in New York. Perhaps a ticket to a popular show like Hamilton, Wicked, or Les Miserables has been on your wishlist? Or maybe you'd like to see something new? There are plenty of options to choose from, and an evening at the theater will be one very well spent. Be sure to purchase tickets in advance, especially for high-demand shows like the ones mentioned above.
6. Take a Walk Down Wall Street
At the heart of New York's Financial District is the famous Wall Street, home to the New York Stock Exchange, Federal Hall (the nation's first capitol building), and several other NYC landmarks. While the NYSE is sadly no longer open to the public, you can still see the building the houses the world's largest stock exchange. Nearby, you can visit the Federal Reserve Bank of New York if you'd like to learn more about the U.S. economy (tours are free!), or take a photo with the famous "Charging Bull" statue.
7. Shop on Fifth Avenue
A trip to New York for any fashionista has to include a shopping spree on Fifth Avenue! High end stores like Tiffany & Co., Bergdorf Goodman, Luis Vuitton, and Saks Fifth Avenue are joined by more mainstream shops like H&M and Zara to create a shopaholic's paradise. Even if you're not ready to break the bank on a new wardrobe, the Fifth Avenue shopping district is still a fun place to see and explore for visitors to the "Big Apple."
8. Discover the World Trade Center
Once the site of horrific events, the World Trade Center today offers visitors a chance to learn and reflect on the events of September 11, 2001 in the peaceful memorial plaza dedicated to the men and women who lost their lives during the terrorist attack. The 9/11 museum offers more details about this historical event. Also called Freedom Tower, is the most eye-catching of the new buildings on the site.
9. Walk the Brooklyn Bridge
Connecting Manhattan to Brooklyn is the iconic Brooklyn Bridge. When it was completed, it was the world's longest suspension bridge, and today it is still one of the most recognizable landmarks in New York City. Walking across the bridge is absolutely free!
There are options, however, to pay for a paid walking tour if you want to learn more fun facts about the city and its history, and some companies even offer bike rentals and tours to cross the bridge. If you want to save time and energy and don't feel like walking the length of the bridge (a little over a mile), you can also drive across it, but it will be more difficult to take photos from your car windows.
10. Visit Times Square
Famous for its New Year's Eve celebration and many flashing billboards, a walk through Times Square is a must for any NYC tourist. There are plenty of shops and attractions in the area to visit as well, including Madame Tussauds wax museum or the Ripley's Believe It or Not! exhibit.
11. Check Out the Rockefeller Center
Just a few blocks from Times Square you can find the Rockefeller building. For fans of Saturday Night Live!, The Tonight Show Starring Jimmy Fallon, or even The Office, a tour of NBC studios has to be on your itinerary! During the tour you'll be able to see the studios where several of the NBC live shows are filmed, as well as learn about what goes on behind-the-scenes. You can also stop by Radio City Music Hall for a tour or to watch a performance. The Rockettes call Radio Music City Hall home! If you haven't had enough of the Manhattan skyline, the Top of the Rock observation deck offers another stellar view from the 70th floor. During the Christmas the Rockefeller center is vibrant with holiday decorations and ice skating.
12. Visit High Line Park and and admire the NYC skyline
Visit the the High Line For an incredible view of the Hudson River and the NYC skyline. Located on Manhattan's West Side, the High Line park is a unique green space that's a perfect spot for resting your feet. The park is built on an old elevated rail line and today it is home to contemporary art installations and sustainable gardens. Periodically, events such as concerts, salsa dancing, or performance art pieces can be enjoyed by park visitors. Grab a coffee, hot dog, or slice of pizza and a seat on a High Line bench to relax amidst your busy sight-seeing schedule.
13. Tour the Metropolitan Museum of Art
If you're an art lover, the Met should definitely be on your list of places to visit in NYC! It has been named the worlds largest art Museum. The Met has two locations, the most famous being on Fifth Avenue, and the other, The Met Cloisters, being further north in Fort Tryon Park. Whether you choose to visit both locations or just one is up to you, but be prepared either way to experience a plethora of incredible art spanning hundreds, even thousands, of years! If you're a student of the arts and want to be prepared ahead of time for what you will see and experience, the Met's website offers educational articles and teaching tools for prospective visitors.
14. Experience a Musical Performance at Carnegie Hall
Carnegie Hall has long been the venue for classical, jazz, and orchestral performances. Seeing a talented musician in concert on one of the hall's three stages is at the top of many a music-lover's wish list. If you're more interested in experiencing the music through your own performance, the Weill Music Institute offers classes and hosts educational events at Carnegie Hall that you can join, too!
15. Washington Square Park
This nearly 10 acres of Park at Greenwich Village offers great cultural opportunities. The park features a gate similar to that of the Triumphal Arcade in Paris. The park was formerly the site for celebrating non-conformity. Expect to meet performers all over the city and spend an hour walking the historic fountain and watching them from their seats. Parts of the film Harry met sally was shot at the Washington Square Arch.
16. Grand Central Station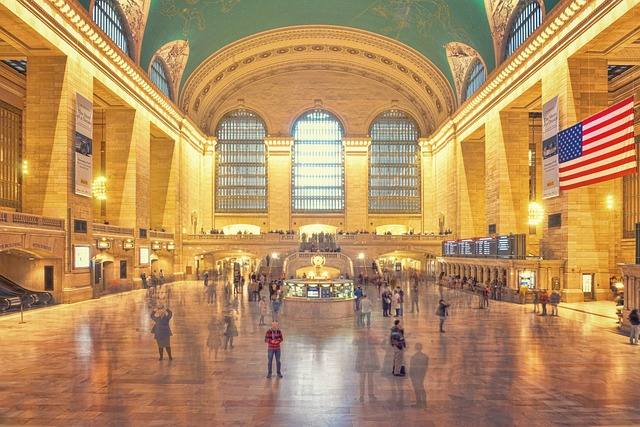 Grand Central Station is an iconic landmark and tourist destination. Located at 42nd Street and Park Avenue. The Beaux Arts style building was first opened in 1913 and is one of the most recognizable locations in the city. New York's Grand Central Station serves as a hub for commuters traveling to destinations within the region and beyond, but it's also a famous spot for tourists to explore eateries, shops, and attractions. This train station connects the west side and east side of midtown Manhattan.
Visitors can learn about the station's history on a guided tour or check out works of art from local artists on display. The station itself is worth exploring, with its stunning ceiling painted with constellations and its impressive Grand Concourse where thousands of visitors pass through each day. Whether you're commuting or sightseeing, Grand Central Station always has something to offer!
17. Museum of Modern Art (MoMA)
Visit MoMA for beautiful contemporary (and strange) art. Personally I hate the modern arts. It is impossible to understand me either. How are shovels used to make walls look more beautiful? Despite not having much fandom, this museum has Van Gogh starry night and many other postimpressionists works, so it is hard for me to hate them. This is one of the finest contemporary artworks. Admission costs $27.50. MoMA's Sculpture Garden provides free parking every day between 9:30 and 10:30 a.m.
18. Brooklyn Heights Promenade & The Brooklyn Heights Neighborhood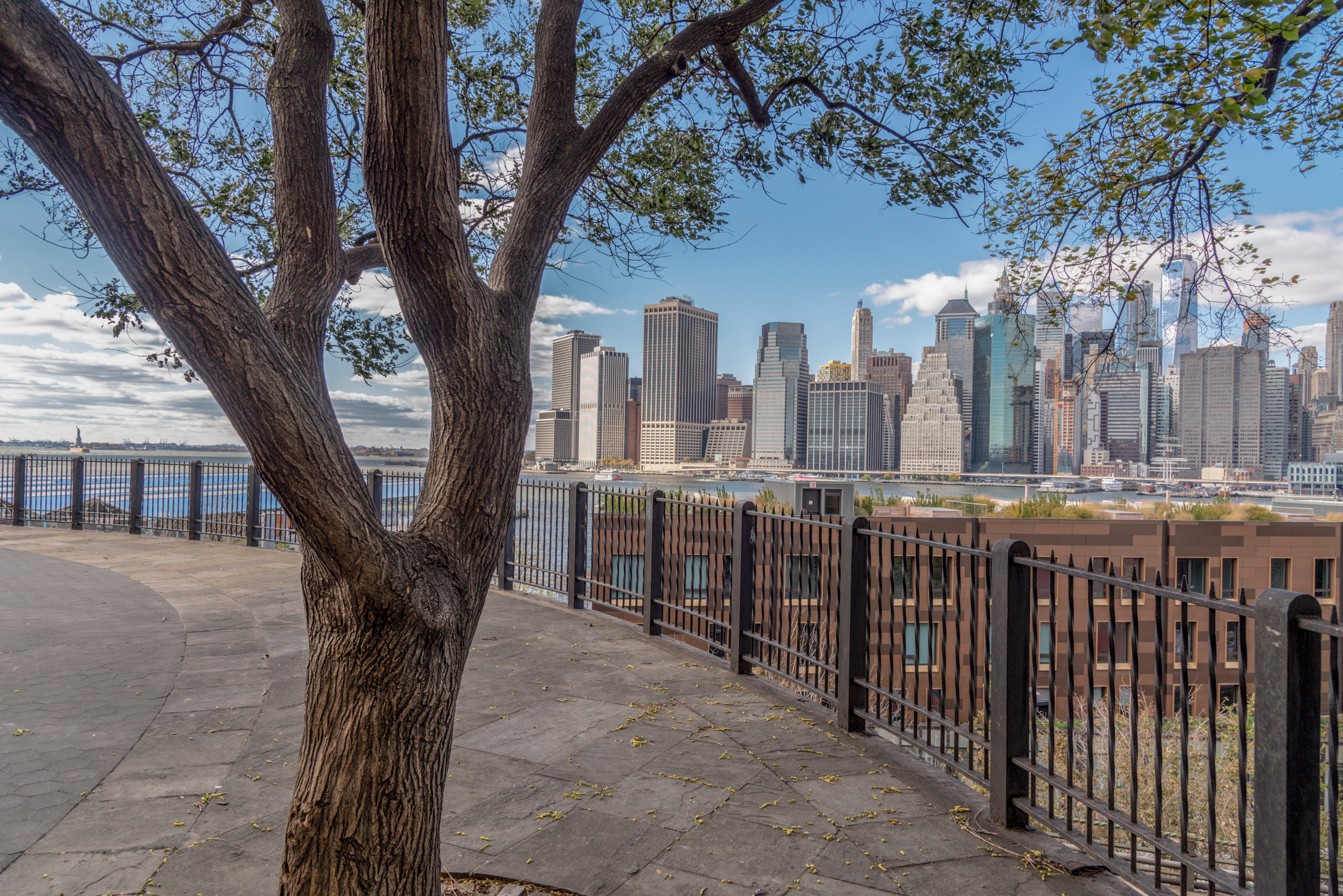 Brooklyn Heights is a charming neighborhood most tourist miss. While living in New York, I was blown away by the view of downtown Manhattan. To get a great view of the Lower Manhattan skyline and the Brooklyn Bridge, walk along the Brooklyn Heights promenade surrounded by trees. It is one of my favorites to visit on a sunny day and a perfect place to watch the sunset from the sky. Take an evening walk through Brooklyn Heights, as this neighborhood contains some lovely old town homes and great restaurants.
19. Visit the Lower East Side Tenement Museum
It demonstrates the lives of immigrants of all cultures in the late 1800s and early 1900s, while trying to find a new life in the United States. That is an excellent response to your experiences on Ellis Island. The museum is only accessible through guided visits which require booking. I love how live actors portray new arrival immigrants as this helps make them more interesting and enjoyable. Tickets cost $30.
20. Museum of Natural history
The American Museum of Natural History in New York City is the largest natural history Museum in the USA. See over 33 million species that represent more than 4 billion years of life on earth. The museum offers remarkable exhibitions, interactive displays, and educational programs aimed at inspiring a respect for nature and our planet. From dinosaurs to gems and minerals, the American Museum of Natural History will have you impressed.
21. Bryant Park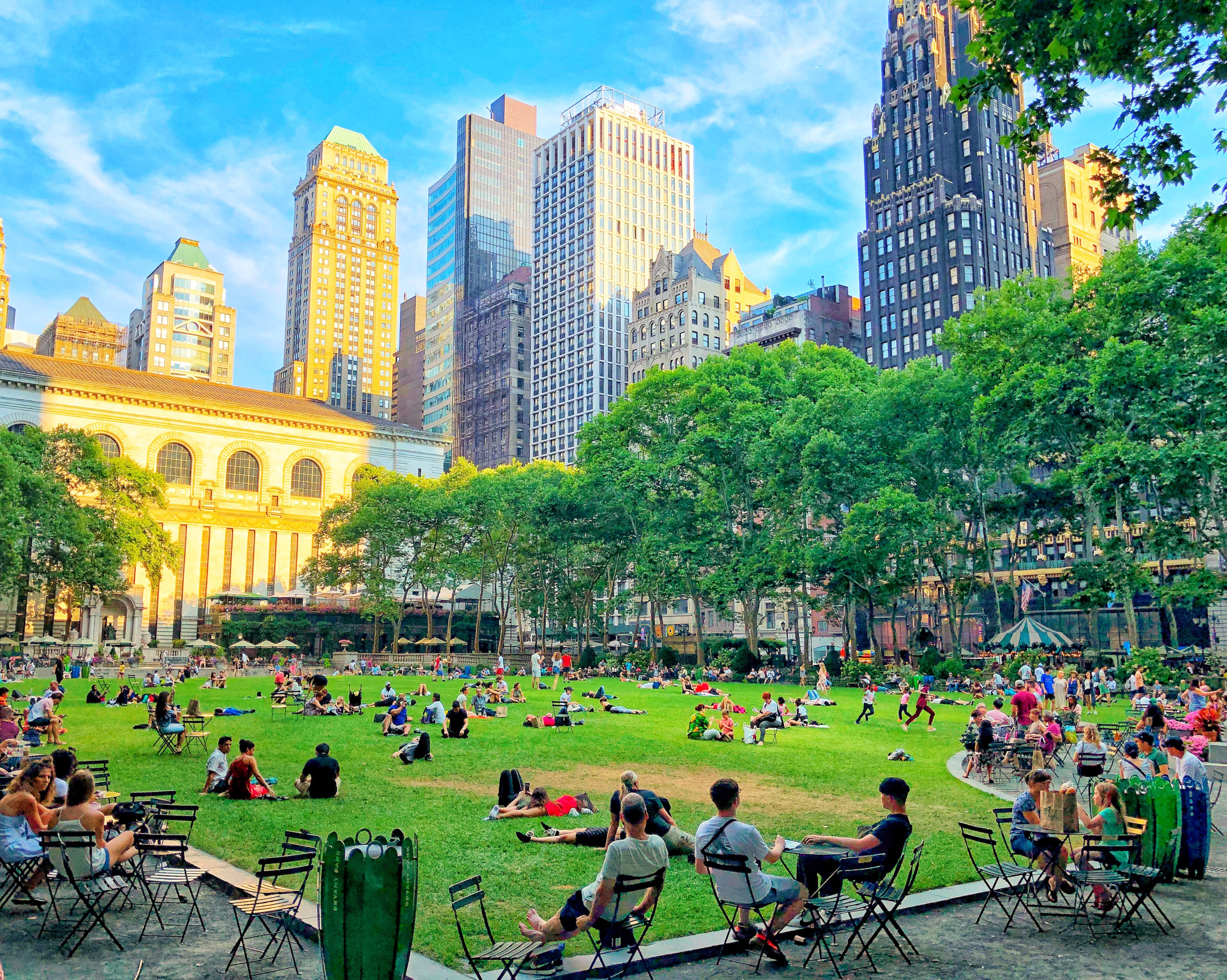 Have you heard of Mercedes Benz Fashion Week? This Park was the former home for New York Fashion Week. Bryant Park is set on 6 acres of lush lawns, gardens, and pathways, Bryant Park is a place for visitors to relax and enjoy outdoor activities all year round. Visitors can attend summer movie screenings, free concerts and food festivals held in the park or take a stroll along the lush pathways surrounded by majestic trees and 125 unique flower beds. The park also features a wide variety of recreational activities such as bocce ball courts, ping pong tables and chess tables.
22. Chelsea market
Located in the trendy Chelsea neighborhood of New York City, Chelsea Market is a beloved destination for both New Yorkers and tourists alike. Every year, it attracts six million people from all around the world! It's one of the most visited and talked about attractions in NYC. Chelsea Market features everything from specialty foods to clothing and home decor, this historic market building is full of surprises. There are also over 35 restaurants serving up dishes from around the world, making it a one-stop shop for curious foodies looking to try something new.
23. Whitney Museum of Modern Art
The Whitney Museum of American Art is one of the top tourist attractions in New York City. Located in the heart of the city, it offers an unparalleled collection of American art from the early twentieth century to today. Visitors can explore works by iconic American painters such as Georgia O'Keeffe, Jackson Pollock and Edward Hopper. The museum also features galleries dedicated to modern and contemporary art, design and architecture, video installations, photography and more. This Museum is an essential destination for anyone looking to get a glimpse into America's artistic heritage.
24. St. Patrick's Cathedral
Saint Patrick's Cathedral is the spectacular Neo-Gothic Roman Catholic cathedral built in 1879, the cathedral is today situated among the modern buildings located in Manhattan central. This is a peaceful spot where you can stop for a few hours and relax.
25. Flatiron Building and Madison Square Park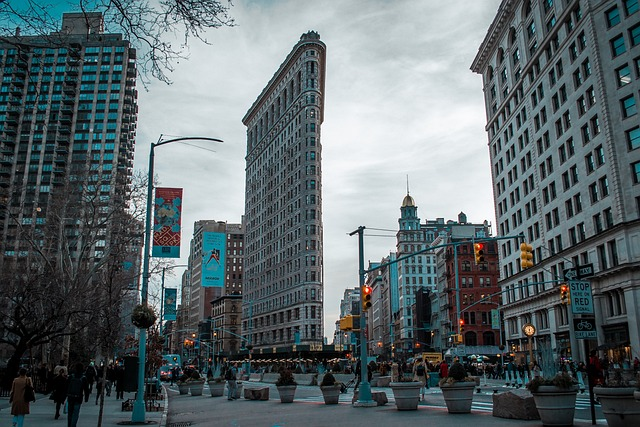 The Flatiron Building is a nationally recognized building and makes a great Instagram opportunity. During your trip, go to Madison Square Park to relax. Local Tips: There are Shake Shacks in Madison Square Park.
26. Views From the One World Observatory
It's the tallest building in the Western Hemisphere, and it offers a fantastic view of the city for anyone who wants to ride the elevators up to the observation deck on the 102nd floor. Tickets to the observatory, including options that allow you priority access in lines, are available for purchase ahead of time online.
27. Visit the Bronx Zoo
Head north to see the historic largest zoo in the United States. It opened its doors in 1899 and now has more than a million visitors every year. It contains 650 species, and is an excellent place for visiting children. Gorilla, birds of prey, Bison — the species is vast and you are sure to find some valuable information on this visit. The fee for entry is $21.95 US. Tickets are $14.95 for Tuesdays.
Where to Eat in New York City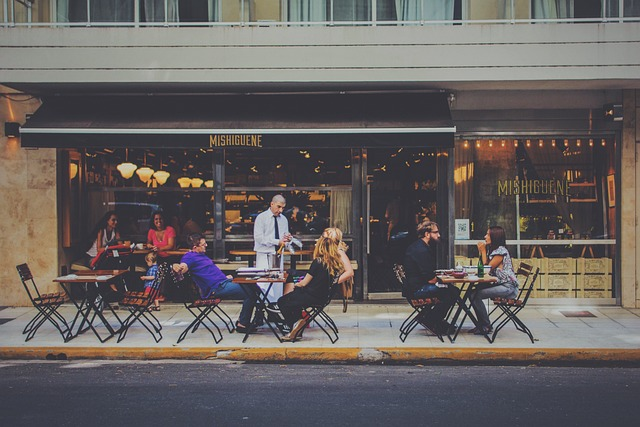 New York is home to people whose roots can be traced to almost anywhere in the world, and thankfully they brought their delicious cuisines with them! Throughout the city, you can find cultural pockets of Polish, Dominican, Russian, Indian, Korean, Guyanese, Greek, Puerto Rican, Senegalese and essentially most cultures! New York is truly a melting pot. If you have a dream of traveling the world and tasting all the dishes that it has to offer, you may be able to do just that by only traveling to one location. One of the most famous New York ethnic neighborhoods is Little Italy. For a delicious, authentic Italian meal, grab a table at Benito One, and for a sweet treat, grab a cannoli just down the street at Caffe Palermo.
Another of New York's popular neighborhoods is Chinatown. Grab some delicious dim sum at the Nom Wah Tea Parlor, eat a late night dinner at Wo Hop, BYOB to wash down your noodles at Spicy Village, try some homemade dumplings at Lan Zhou, or check out Buddha Bodai for kosher or vegetarian options.  Katz Delicatessen is another New York classic. Grab a massive pastrami or corned beef sandwich, a hot dog, or a crunchy dill pickle from this Jewish deli that's been serving up delicious meals for over 130 years.
For a delicious pizza, check out Roberta's or Lucali in Brooklyn. For a quick bagel breakfast on your way to explore the city, try Ess-a-Bagel, H&H Bagels, or Best Bagel and Coffee in Midtown. For a high-end meal that will fill your belly, but might leave your wallet a little lighter, try Le Bernardin. This Michelin starred restaurant is known for its French cuisine. If you love seafood, this is definitely the place for you, and if you're a vegetarian, there are plenty of gourmet options that will fit your dietary needs.  Sushi Nakazawa is another Michelin starred restaurant that specializes in – you guessed it – sushi. If you didn't get enough Italian food in Little Italy, visit Lilia in Brooklyn for an upscale meal of pasta, seafood, lamb, or veal.
Where to Stay in New York City & Best hotels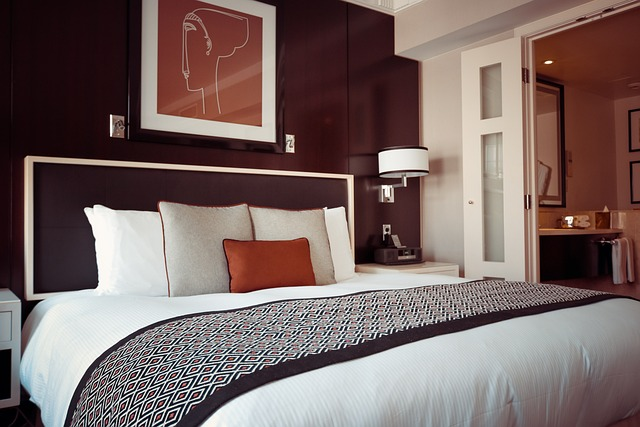 Being such a big city, New York has many different neighborhoods, each with their own unique feel. For a first-time visitor looking to stay near all of the city's main tourist attractions, Midtown Manhattan or the Theater District are your best choices. If you don't mind a bit of a trek to get to some of the main attractions and want to stay in a quieter of Northern Manhattan. Near Central; the Upper East Side and Upper West Side are great options . For a trendier New York neighborhood with plenty of local flair and fun restaurant options, SoHo, Chelsea, East Village or West Village are excellent choices. For nightlife stay in meatpacking district.
Budget-Friendly Hotels in New York
The Jane Hotel

If you're a history-lover or looking for some old New York charm, check out The Jane . The Jane's small rooms are furnished to look like old fashioned train bunks or ship's cabins. You'll be waited on by bell hops wearing traditional attire, and you'll be able to enjoy not just the hotel's unique ambiance, but also the penthouse bar and downstairs ballroom.

Pod 39 Hostel

For a modern, budget-friendly option, the Pod 39 hostel offers stylish rooms, private bathrooms, and a fantastic rooftop bar. Pod 39 also boasts a great location – only a five minute walk to Grand Central Terminal and twenty minutes from Times Square and the Fifth Avenue shopping district.

Harlem Flophouse Flop house

Harlem Flophouse bed and breakfast is even more old school than The Jane (no TVs in these rooms!), but the restored brownstone's antique decor is incredible. or the Harlem Flophouse Once used to house Titanic survivors.

Moxy Hotel There are a limited number of rooms, so if a step back in time to the jazz age of the Harlem Renaissance is what you're after, make sure to book your stay well in advance. Both of these historic hotel options are very modestly priced, so even budget travelers will feel right at home! For more clean-lined decor at a moderate price, check out the Moxy Hotel near Times Square or the Arlo SoHo hotel.
New York City best Luxury Hotels
NoMad Hotel

Are you ready to indulge in a luxurious hotel experience? Look no further than the beautiful NoMad Hotel in New York City! Located amongst the busy energy of Broadway, this stunning beaux-arts building really stands out. From its French-style decor to its wonderful restaurant, you could easily spend days exploring new offers and enjoying yourself here. Take a break from your everyday world by booking yourself a stay in one of the new york's finest hotels and enjoy some grandiose living!

Baccarat Hotel

Located in the heart of bustling Midtown Manhattan, there's a new kind of luxury refuge awaiting travelers: the Baccarat Hotel. With its convenient 8-minute walk to Central Park and close proximity to the Empire State Building, luxe New york hotels don't come much more central than this. But it doesn't end there—as you enter this glittering escape, prepare yourself for an onslaught of art and grandeur. Relax with a swim in its pool after ticking off all new york's must-see sights—Baccarat Hotel guarantees an unforgettable stay in the city that never sleeps.

Soho Grand Hotel

The luxury Soho Grand Hotel offers guests an unparalleled experience. Its small but luxurious room is very functional even for business visitors. It's nothing but luxurious. It is an ideal base from which one can explore New York City without waking up in the bustling city of New York City.

The Ritz-Carlton New York, Central Park

If you're looking for 5-star luxury on your next trip to New York, the Ritz-Carlton is the perfect choice. Conveniently located near Central Park, it provides guests with a high quality and luxurious experience like no other. Features include impeccable service, spa and wellness services and an unbeatable location in the heart of one of the world's most famous cities. A stay at the Ritz-Carlton isn't just an accommodation – it's a remarkable new way to explore New York City's amazing attractions while experiencing unparalleled comfort and relaxation.

CitizenM New York Times Square Hotel

This hotel feels more like an art gallery than a museum. Our rooms are compact but modern in functionality and cleanliness. In addition, the bar at the Hotel is as inexpensive as they come in New York. The rooftop is ideal for drinking cocktails.
How to Get Around New York City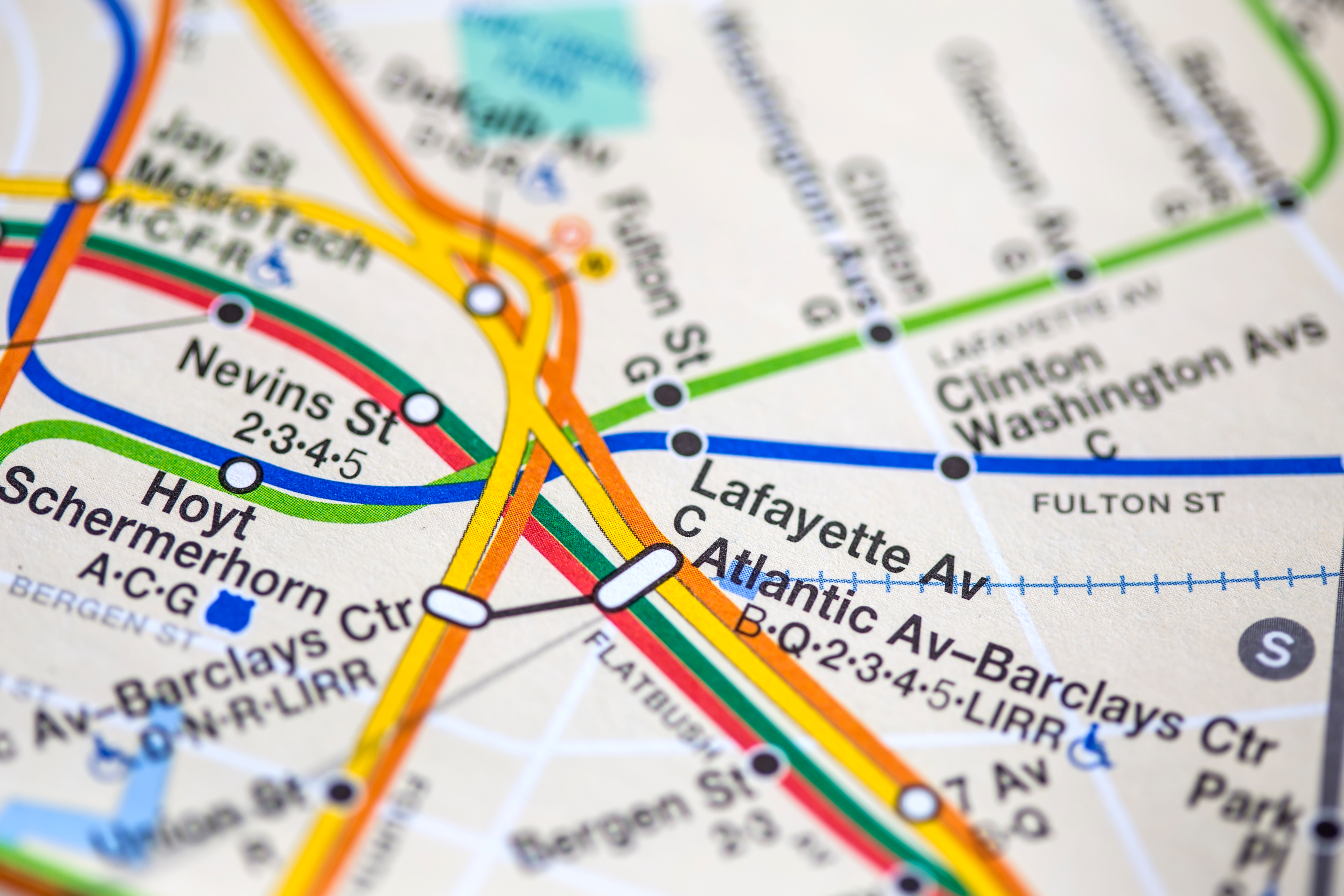 Hop on, Hop off tour bus

A great option for tourists visiting the "Big Apple" for the first time is to purchase a New York Pass. You can purchase the pass for the length of your stay (up to ten days) and use it for entry into tons of the city's main attractions, including the Statue of Liberty, Chrysler Building and more! The pass also allows you to Fast Track many of the lines at these attractions. One of the best parts of the pass is that it allows you access to a hop-on-hop-off bus tour for one of your pass days.

The Uptown loop includes stops at Central Park Zoo, Carnegie Hall, and the MET Museum, while the Downtown loop includes stops at Times Square, the Brooklyn Bridge, New York University, One world Trade Center and Wall Street. It is a great way to get around the city and hit many of the top spots on your to-do list, especially if you only have a few days to explore this massive city!

Even if you're staying for a longer trip, the hop-on-hop-off bus can be a great first-day activity to help you orient yourself in the city so that you can get around on your own in the days to come. Definitely check out the New York Pass and see if it's right for you when planning your trip to NYC!

Subway ( Insider Tips of using the subway).

A trip to New York is incomplete without riding the subway. Trains run 24 hours per day and the MTA offers maps of all public transportation routes so you can easily navigate them to get where you need to go. If you're only visiting for a few days, you might want to opt for paying $3.00 per ride. You can pay what you wish but if you're visiting for more than 4 days, or even a month, you can get unlimited rides for seven days ($33.00) or thirty days ($127.00).

Most subway stations have vending machines where you can purchase and refill a Metro card to make for quicker and easier movement between trains and routes. If your route takes you through Grand Central Terminal, spend some time checking out the beautiful architectural elements of this beaux-arts landmark.

Walking

Of course, your trip to New York will likely involve a lot of walking. New Yorkers are known to walk everywhere. You can do it too! Many of the main tourist attractions are within several blocks of each other, so with a good pair of shoes, much of your transportation around the city will be free!

Rideshare and taxi

Taxis, or ride sharing services like Uber or Lyft, are also abundantly available on New York streets if your feet need a break or you want to travel above ground for awhile. Taxi services are the most expensive option for public transportation, and they can also be the most frustrating when it comes to dealing with the traffic.

Taxis are nice to use if you're traveling to or from your hotel with lots of luggage or if you're on your way back from a shopping trip with a big haul. To hail a cab, look for one that has its light on and raise your arm. All New York cabs are metered and required to accept credit cards.
Best time to Visit & Tips on what to pack for your New Yor Trip
The best time to visit New York City depends on the type of experience you're looking for. For those looking for mild weather and fewer crowds, the spring and fall months are ideal. If you prefer a winter wonderland atmosphere paired with blockbuster shows and festivities, then try visiting during the holidays. And if you enjoy hot summer days spent sightseeing and outdoor adventures, then plan your trip for June through early-September when temperatures tend to be at their highest.
New York City is a great city to visit all year long, but if you decide to visit in the winter months, be sure to pack heavy layers of warm clothes and boots that can get you through the snow. Early fall comes with crisp breezes, bright sun, while late fall and winter make merry with the Macy's Thanksgiving Day Parade and holiday decorations.
Temperatures from December to February can easily drop below freezing! Christmas time in NYC can be absolutely magical, so if you're up for braving some snow and ice then get out there and browse the holiday window displays at the city's department stores, ice skate under the glow of the Christmas tree in Rockefeller Center, or visit the Christmas outdoor markets in Central Park.
If you don't mind colder temps then come in the deep winter months. The late winter/early spring months usually see the lowest number of tourists to the city, so you could more easily snag a deal on a hotel, book a restaurant reservation, or avoid longer lines at main attractions if you schedule your trip during this time.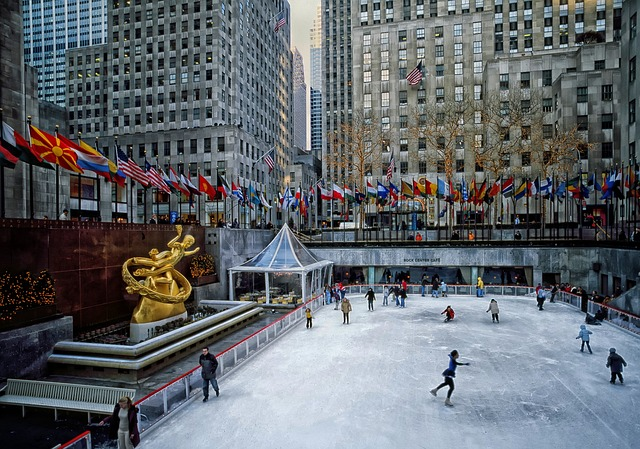 During the summer months, expect the highs to be in the 80s (°F), so pack shorts, tees, and tank tops. July is also New York's rainiest month, so be sure to carry a light rain jacket or travel umbrella with you in case you get caught in a drizzle. You will probably be doing a lot of walking as you see the sights that the city has to offer, so pack comfortable shoes that you can get around in without getting blisters. For the mildest temperatures, a visit during the spring or autumn would be best.
Is NYC Safe to Visit? Tips on staying safe.
Yes, New York City is generally considered safe to visit. However, it's important to take the usual safety precautions such as avoiding walking alone in deserted areas late at night, being aware of your surroundings and opting for public transportation or a cab if heading somewhere unfamiliar. It's also helpful to familiarize yourself with the neighborhoods that may be safer to avoid, as well as those that attract more visitors.
Avoid walking alone in deserted areas late at night.

Be aware of your surroundings and don't carry more money or valuables than necessary.

Use public transportation and opt for a cab if you're heading somewhere unfamiliar.

Familiarize yourself with the area you plan to visit, as well as the neighborhoods that may be safer to avoid.

Carry a cell phone with you at all times in case of an emergency.
New York City Travel Guide: Money-Saving Tips
Visiting NYC can be an expensive endeavor, but that doesn't mean it has to break the bank. Here are some tips for saving money while traveling to the Big Apple:
Travel off peak : Visit during low season to get cheaper flights and hotel rates. Also look for special offers on deals websites like sky scanner.

Eat at Cheap Restaurants : Eating out can be one of the biggest expenses when visiting New York City. However, there are plenty of cheap restaurants that serve up delicious food. For example, you can get a slice of pizza for just $1 at Joe's Pizza or enjoy an authentic New York bagel for just $0.50 at Ess-a-Bagel. Use Groupon or living social for discounts on activities and restaurants

Use Public Transportation : Another way to save money while visiting New York City is to use public transportation instead of taking taxis everywhere. The NYC  subway system is one of the best in the world and takes you everywhere in New York City. It will save you a lot of money compared to taking cabs everywhere. Each NYC fair cost $3.00 but I recommend buying a one week unlimited card for $33 if you're staying  4 days or more. You will be constantly hopping on and off the train to check out attraction. It gives you unlimited access to the subway and bus. The subway runs 24 hours a day .

Shop at Discounted store. If you're looking to do some shopping while you're in New York City, then be sure to check out some of the city's discount stores. Pack light. With stores like Century 21 offering discounts on designer garments, packing light will give you more flexibility when shopping for souvenirs and items during your visit to New York! Street vendors are also a great for buying discounted items. You can find them all over New York.

Use the City Pass: The City Pass is a great way to save money on some of New York City's most popular tourist attractions. The City Pass includes tickets to the American Museum of Natural History, the Metropolitan Museum of Art, and more. The City Pass also includes a 7-day unlimited ride MetroCard, which can save you a lot of money if you plan on using public transportation during your stay.

Purchase a tourist discount pass : There are a few different tourist discount passes available for purchase that can save you money on attractions, dining, and shopping in New York City. The New York Pass, for example, offers unlimited access to over 115 attractions for one low price. The NYC Explorer Pass also offers unlimited access to many popular attractions, as well as discounts on dining and shopping.

Take advantage of free attractions: There are many great attractions in New York City that are completely free to enjoy. These include Central Park, New York Public Library, the High Line, Brooklyn Bridge Park, Washington square park, Penn Station, and more. Free walking tours are also a great way to see the city and learn about its history and culture.

Look into discounted attractions: Many of NYC's top attractions such as the Empire State Building, and the Metropolitan Museum of Art offer discount tickets for students and seniors. Be sure to take advantage of these savings!
DO's and Don't in NYC
Do explore different neighborhoods to get a feel for local culture

Do take advantage of the city's many festivals and events

Do visit iconic sights such as the Statue of Liberty, Empire State Building, and Times Square

Don't act like you're on vacation.

Always remain alert and aware of your surroundings

Don't forget to try out some of the local food! -Don't be afraid to ask locals for advice or recommendations.
FAQ
How many days are enough for New York trip?
In truth, your money is likely not going to run low when things are not happening. We believe that 4 days would be the absolute minimum for your trip to New York. We do. There are no great sights, but you will see several highlights. However the entire week will allow you to see several different neighborhoods without the worry of moving 1000 miles per day.
What is the best way to explore New York City?
Exploring New York City by public transportation is the best way to get around and see the city. The extensive subway system that runs throughout Manhattan makes it easy to travel from one end of the island to the other in no time. In addition, you can take advantage of other public transportation options such as busses, ferries and cabs for a more efficient way to explore NYC.
What should I do on my first trip to New York?
Some of the must-see attractions include visiting Central Park, Times Square, Brooklyn Bridge, Madison Square Garden, Statue of Liberty, Empire State Building, and maybe even take a boat tour along the East River which connects Manhattan and long island city. Take advantage of all the culture too – check out one of New York's iconic art museums or theaters.
How much should I budget per day in NYC?
A good rule of thumb is to plan on spending at least $100 per day for food and activities. This should give you plenty of flexibility while also covering all your basic needs. The cost of a trip to New York City can vary depending on your budget and what kind of activities you plan to do. If you plan on visiting attractions like the Rockefeller Center, going to a Broadway show, or indulging in some fine dining, it's important to budget accordingly.
Is New York City Safe to visit?
Yes, New York City is generally considered safe to visit. However, it's important to take the usual safety precautions such as avoiding walking alone in deserted areas late at night, being aware of your surroundings and opting for public transportation or a cab if heading somewhere unfamiliar. It's also helpful to familiarize yourself with the neighborhoods that may be safer to avoid, as well as those that attract more visitors.
Conclusion.
In conclusion, New York City is an unforgettable destination for travelers of all kinds. Whether you're on a budget or planning a luxury trip, this incredible city offers something for everyone. With its iconic skyline, world-class attractions and unbeatable food, it's no wonder that people from all over the world come to experience "The Big Apple." With proper planning and a willingness to explore, your NYC adventure will be nothing short of magical. I hope this NYC travel guide provides you with a great place to start making that dream a reality!  Be sure to check out the ultimate first timer travel guide to Philadelphia .