Paris Travel Guide | The Complete Guide To The Best Of Paris
Are you planning to Travel to Paris? Wondering what to see, where to stay, where to eat, what to pack, and how to get around the city. In this Paris travel guide, you will get all the essential Paris travel tips.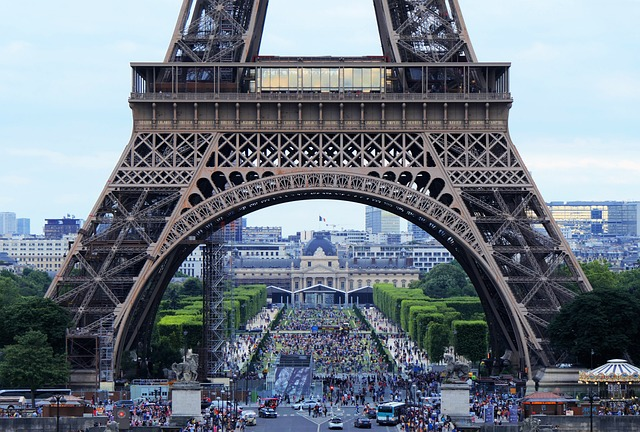 About Paris, France.
Paris, France is one of the most visited cities in the world. It is also the most beautiful European city known for its fashion, art, and iconic landmarks. The Famous Coco Chanel was birthed in France. Nothing compares more with seeing the Eiffel Tower lights at night or watching Moulin Rouge dancers perform. Known throughout the world as the light city Paris is famous for its architecture, cathedrals, bridges, and park buildings.
Paris is charming but intimate and has a number of charming quarters and villages within its walls. The region boasts some of the brightest cities on the planet and is well-known for the city's history. Newlyweds enjoy a romantic walk on Avenue des Champs Elysees or the Place de la Concorde. In this Paris Travel Guide, I'll walk you through everything you need to know about Traveling in Paris — from what to see, where to eat, and the best neighborhoods to explore.
How to Get Around Paris
Walking. One of the best ways to experience Paris is to walk or bike tours! Many of the must-see attractions of the city are within easy walking distance of one another. What's more, walking is how you will get to see and experience the parts of Paris that you'll never read about on a travel list but what makes the city unique. Pack a pair of comfortable shoes and hit the road!
Public transportation or Metro. Besides your own two feet, the easiest and cheapest way to navigate Paris is to use the metro system. Paris has one of the best public transportation systems. With sixteen subway lines crisscrossing the city, there is sure to be a metro stop nearby any destination you wish to visit. If you are only visiting for a very short time, you may want to buy single-ride tickets for less than two euros each which is good for a one-way ride anywhere in the metro system.
There are cheaper options if you plan to use the metro a lot during your visit and wish to buy in bulk. You can purchase a book of ten one-way tickets where, if you do the math, each ticket has a significant price reduction. Another option is to purchase a metro ticket that is good for one full day, and simply buy one each day of your visit. You can also purchase a rechargeable metro card if you prefer to have all your tickets in one place for your visit rather than little slips of paper everywhere. The various metro stations and maps are quite visitor-friendly and easy to read and understand.
Getting Into Paris From the Airport
By Train
If you are flying in or out of Charles de Gaulle Airport, there are metro lines that access it as well. Just remember that it may be a bit uncomfortable to travel via subway with loads of luggage! Another important point to remember is that the metro is closed in the wee hours of the morning (from 12:40 am to 5:30 am, or 1:40 am to 5:30 am on weekends). If you're planning on a late night, you will have to find alternative travel arrangements! For more information, check out the Paris by Train website. Gare du Nord train station also serves as a good form of transportation.
RER trains B connects Charles De Gaulle International Airport to Down City Central Paris. Getting there by train is an easy, fast, and inexpensive way to get into the heart of the city. All trains leave at 8:00 p.m. Approximately 35mins travel time for Gare du Nord, and 45mins for Denfert-Rochereau is expected.
By Plane
Many visitors travel by air to Paris. Many travelers arrive at Charles De Gaulle International Airport. The distance between the airport and the city center is 9 miles. Upon arrival, Paris can be accessed via trains, buses, taxis, or by taxi or rent a vehicle. The most economical means of travel is the train.
Bus
Charles de Gaulle International Airport is easily reached via buses from each of its terminals to Opera Garnier in central Paris. Take advantage of the Roissybus, which lasts about 60 minutes to operate. The Airport Bus Express offers convenient and economical transportation to downtown.
Carrier, Taxes, or rental cars
Taxis, Uber, and rideshare. Like Uber, are also available for use in Paris. If you are in a hurry, carrying lots of luggage, or traveling late at night, these may be better options for you, although they are more expensive than using the subway system.
The Charles de Gaulle Airport offers two options – taxis and rental cars. Upon arriving, you may make arrangements to have a rental car ready to meet you. Take a bus on an A3 towards Saint-Deenis, or on an A1 towards Saint-Deenis. Follow the sign to the Paris city center. Paris Neighborhoods & Where To Stay
Safe neighborhood for Paris first-timer tourists. When searching for an apartment, try to choose one near the 7th arrondissement. This is very centrally located to most of the sights you'll want to see as a first-time visitor to Paris, so it will make your stay and getting around the city much more convenient.
Paris can be divided into 20 arrondissements or neighborhoods/districts whose individual personalities vary. We're going to discuss some of our favorite neighborhoods, and this will hopefully assist you in your decision to explore the places you'll stay. Keep in the mind Paris has a very good public bus system which makes it easy to get around Paris quickly.
BASTILLE (11th)
The Bastille was historically the quiet neighborhood of the workmen but has now become a fashionable neighborhood. Nowadays young cooks move into town with new restaurants popping up every day. You've spotted an attractive cheap nightlife at rue Oberkampf in the neighborhood around the Bastille. In addition, each Sunday, you can find the most extensive farmers' market in the town. The neighborhood is not touristy so you get that local feel while staying in. Neighborhood Highlights: Visit booking.com to know what the rates are for this 11th-floor apartment.
MONTMARTRE (18th)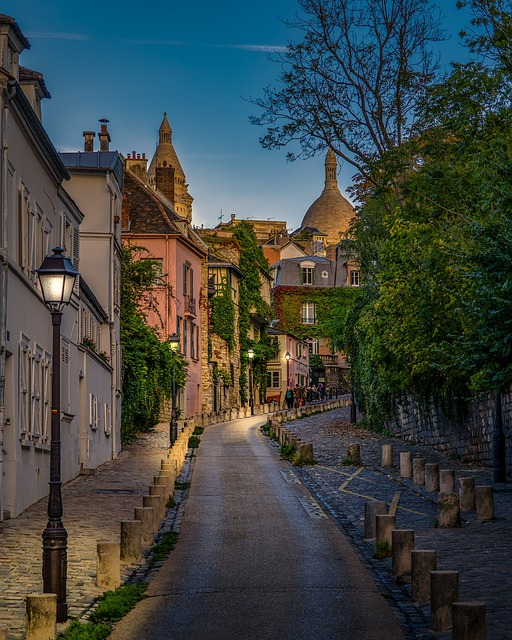 Montmartre has become a uniquely unique, romantic, and beautiful place in the town. It sits on the highest hill of the city and is capped by the sacré-Cur Basilica. This area had its own village until the late 1800s so its vibe is unique. There are several stairs in the area that are not suitable for people unable to walk. Montmartre has many tourist attractions, but accommodation generally costs less than in central Paris, because it is located in the "central part".
THE LATIN QUARTER (5th)
The French Quarter is Paris's best-known classic part. It is what people envision when they visit Paris and it's a popular area for a visit. There are small streets with cafes, shops, and restaurants. The city has several universities and a robust student population. Accommodations and food are sometimes quite expensive because many people stay here but that can't be blamed. Neighborhood Highlights: See Hotels Average Price for Latin Quarter.
Le MARAIS (3rd/4th)
The Le Marais is very stylish and central and has many bars and restaurants. It has a rich and diverse history, as evidenced by its winding cobblestone streets lined with grand townhouses, shops, and cafes. The district is home to some of the city's best museums, churches, and synagogues, along with chic restaurants and bars. Aside from being historically Jewish, the Marais is also a good place for some delicious falafel. Generally, the southern area of le Marais is dominated by bars and nightlife and is thus slightly louder. The calm becomes more pleasant as one goes north. Neighborhood highlights: View hotel rates for hotels Marais on Booking.
SAINT-GERMAIN-DES-PRÉS (6th)
The city has many classic and quaint features. This is amazing. Romance It is the heartbeat of Paris's cultural and artistic heritage. The cost is very high also. The area is certainly one of the cheapest and most visited parts of town. But your location is central and you are close to everything. Neighborhood Highlights: Visit Booking.com for Average Hotel Prices for St. Louis.
Budget Hotels and Hostels in Paris
Generator Paris
The Generator Paris is one of the budget hotels where I stayed. This "designer hostel" in the 10th arrondissement is clean, stylish, close to a metro station, and offers free breakfast and private bathrooms. A stay here can also be a great way to meet other young travelers! It is super close to gare du nord train station which takes you to London, Brussels, and Amsterdam in case that's part of your Europe itinerary. There is a cafe and bar on-site as well. This is a fantastic option if you want cheaper hostel prices without sacrificing comfort, cleanliness, or safety.
Hotel de l'Université
One of the most well-known streets in the 7th arrondissement is the Rue de l'Université. If you wish to stay on this street, the Hotel de l'Université is a great option. It is priced moderately, especially for such a high-demand area, and styled with contemporary coziness. If you wish to stay here, book quickly! This boutique hotel has less than 30 rooms available, and it will fill up fast.
The Four Season Hotel, George VIf you're up for a splurge and want all the luxury Paris has to offer, the Four Seasons Hotel, George V tops them all. This charming hotel with suites overlooking the city's most iconic landmarks and three incredible Michelin-starred restaurants, this hotel exudes extravagance. Save your pennies and make your first trip to Paris one that you'll never forget!
Hôtel Particulier MontmartreIt is the smallest Paris hotel with just 5 suites, an amazing French restaurant, and an elegant cocktail bar. The small hotel is once an Hermès estate and has a very private feel. The hotel was hidden in a narrow alley within the artist's quarter of Montmartre which has a beautiful garden, restaurant, and bar.
Hôtel Le Relais Saint-HonoréThis beautiful hotel is a little smaller but offers an excellent location and a lot of amenities. Located in the prestigious Saint-Honoré hotel the hotel offers convenient access to the Louvre and Jardin des Tuileries of 1770. Within the hotel are warm, colorful bedrooms, and an indoor spa and hammam. After a day of exploring Paris, put your feet up in the lounge or enjoy the on-site hammam, before retiring to your luxurious room.
Bristol. ParisLe Bristol is France's first hotel to earn the prestige "Palace" status which enticed many travelers. The hotel's rich history has also been complimented by its exquisitely restored interior, which blends Louis XVI elegance with soft colors. For a truly French cuisine experience, stop by our three Michelin-starred restaurants Epicure, a restaurant supervised by Michelin-starred chef Eric Frechon
La Réserve Paris Hotel and SpaThe Hôtel Gabriel is located just two blocks away from the famous Avenue of the Roses and only a couple of minutes walk from the hotel. Luxury rooms feel like private homes. For more space than hotel accommodation allows, book a stay at La Réserve's apartments which offer one- or three-bedroom accommodation and have views of the Eiffel Tower and the Eiffel Tower.
Tip for staying in Airbnb or Private Apartments
Home-sharing services are a great option for your stay in Paris, especially if you want to have a more authentic Parisian experience, get tips from a local, and stick to a budget. Home-share hosts often serve more as amateur tour guides and are more than happy to give their guests suggestions for little-known, but awesome, restaurants and attractions. To get a local feel, you really should choose an Airbnb over a hotel.
Some hosts even provide AirBnB Experiences for additional fees, such as cooking classes, wine and cheese tastings, bike tours, and photo walks to some of Paris' most photogenic areas. There's also a wide variety of prices available if you choose to go the home-share route for accommodations. There are certainly luxury AirBnBs available, but you can also find very comfortable accommodations for a bargain in convenient locations where the hotel options might break the bank.
Best things to do in Paris, France
Paris offers many attractions that are virtually impossible to find (though they may work well). The following section will show you the most common things that you should definitely look at. Please do not attempt and accomplish everything. It's ok to be burned down. We found that most people who dislike Paris are those who try and "see everything". Take a moment of time for everything else in life. Think about buying a Paris Pass to get away from the line and maximize your sightseeing time
The Eiffel Tower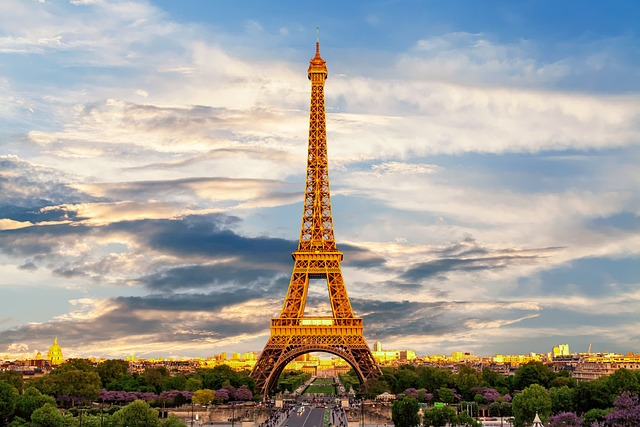 A trip to Paris is incomplete without a visit to the Eiffel Tower.  The Eiffel tour architectural landmark is by far the city's most recognizable symbol. There are a few areas to see the Eiffel tour and lucky for me, I knew a local who showed me their ropes.
Eiffel Tour Park
Have a picnic in the park beneath its shadow or ascend to the top for a view of the entire city. You can take the stairs (over 700 of them!) to the second floor if you're up for a workout, or opt for a much quicker elevator ride which can take you all the way to the top.
The first, second, and third floors of the tower offer different attractions; a transparent floor and interactive touch screen information walk on the first floor, a Michelin-starred restaurant on the second, and incredible views from the very top! Ticket prices vary depending on age, group size, and which elevator you take. Be sure to visit early in the morning if you want to avoid the long lines!
Eiffel tour view from Trocadéro plaza
One of the best Eiffel Tower views can be seen from the Trocadéro plaza across the Seine river. The fountains and gardens make for a beautiful foreground in photos of the tower. Definitely stop at the Trocadéro to snap a photo or two to capture a memory of your time in Paris.  
Cross over the Pont de Bir-Hakeim 
The steel, double-decker Bir-Hakeim bridge is both for motorists and pedestrians. If you walk across it, you'll also be able to access the tree-lined Île aux Cygnes. This long, skinny island in the middle of the Seine is a popular park where Parisians exercise. It even has a climbing wall for bouldering and outdoor gym equipment if walking or jogging isn't your style.
Stroll through Montmartre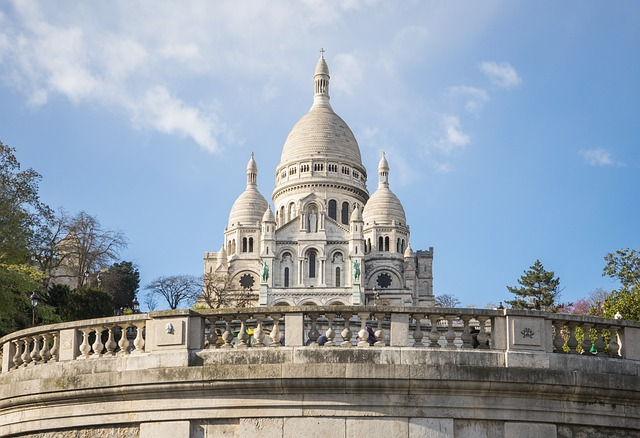 Spend an afternoon wandering off the beaten path through this iconic neighborhood. Start with the funicular (or the stairs) at Square Louise Michel to get up to the top of the hill. Visit the white Sacre-Coeur basilica which is home to France's largest mosaic before making your way back down through the winding streets of Montmartre.
Visit the Vignes du Clos, a vineyard right in the heart of the city, or stop by the cute, pink cafe that was once frequented by famous artists like Picasso, and La Maison Rose, for a cheap meal or a sweet chocolate mousse treat. As you wander out of the Montmartre neighborhood, you may come across the famous Moulin Rouge cabaret with its red windmill on the roof.
Experience the Louvre Museum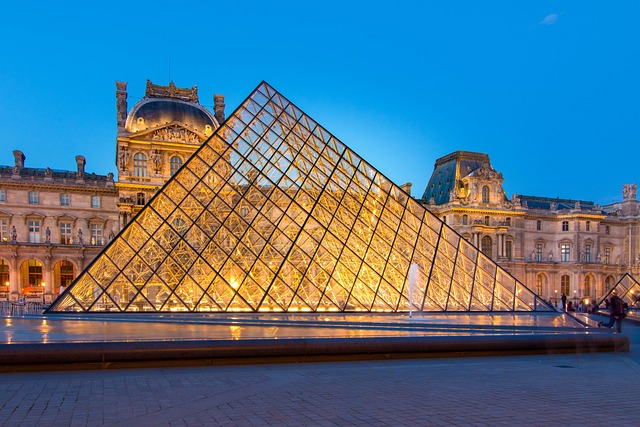 The most famous of Paris' many museums are definitely the Louvre. The Louvre is the world's largest and most comprehensive museum, and it exceeds all expectations. Home, of course, to the incomparable Mona Lisa, starring Venus De Milo; the museum houses tens of thousands of artworks in galleries once home to French kings. The courtyard of this ex-palace is a popular gathering point for visitors, especially around the large glass pyramid – a contemporary Parisian icon.
When planning your trip, remember that the museum is closed on Tuesdays and some holidays, as well as other times due to environmental or social concerns, such as strikes. On Wednesdays and Fridays, the museum is open late! The iconic glass pyramids at the museum's entrance are works of art themselves, so even if you can't find the time to go inside, I would highly recommend you should still stop by the courtyard.
Notre Dame Cathedral
This iconic cathedral is one of Paris' most distinctive landmarks, and while it may not currently have a hunchback, it is an amazing example of French Gothic architecture that has been at the heart of religious life in the country ever since it was completed in 1345.
Jardin du Luxembourg
Relax in Jardin Du Luxembourg (Luxembourg Garden) is the largest public park in Paris, covering 56 acres. The garden, which was first created in 1612, contains over a hundred statues, monuments, and fountains, all scattered throughout the grounds. Take a stroll, or rest your feet, in the Tuileries Garden near the Louvre. Once a project of France's queen Catherine de Medici, today it is a large public park containing several fountains, ponds, and statues.
If you're still up for viewing art after your visit to the Louvre, visit the Musée de l'Orangerie, located at the east end of the garden, to see Monet's Water Lilies and several other pieces in their collection. You can also take a ride on the park's Ferris wheel! If you are visiting during the holiday season, be sure to check out the festive Christmas market held in the garden.
Visit the Place de la Concorde
Famous for being the location where King Louis XVI and his queen, Marie-Antionette, lost their heads during the French Revolution, the Place de la Concorde is no longer a dreary place, but instead a lively one. An ancient Egyptian obelisk, which sat outside the Luxor Temple 3,000 years ago, is now the centerpiece of the plaza, as is the Fountain de Mers. Much nicer than a guillotine, no?
Walk down the Champs-Elysees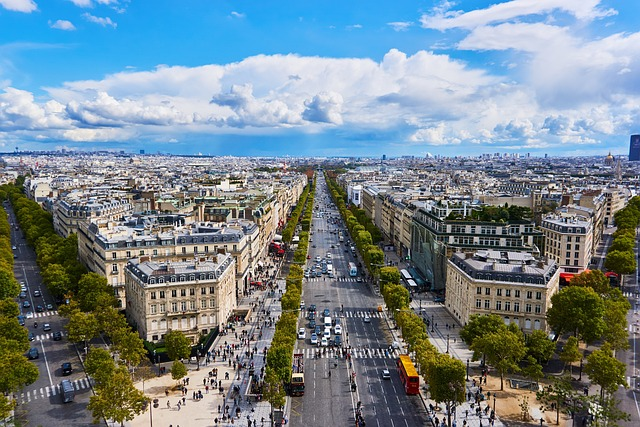 After visiting the Louvre, take a stroll down Champs-Élysees. Champs-Elysees is one of the world's most famous streets. If you came to Paris to spend some money, you can find plenty of luxury shops here to peruse and make a purchase or two. Pop into the French fashion houses Louis Vuitton or Chanel for a taste of grandeur, or grab a new outfit or two at one of the flagship stores for various clothing brands, including Banana Republic and Levi's.
Ascend the Arc de Triomphe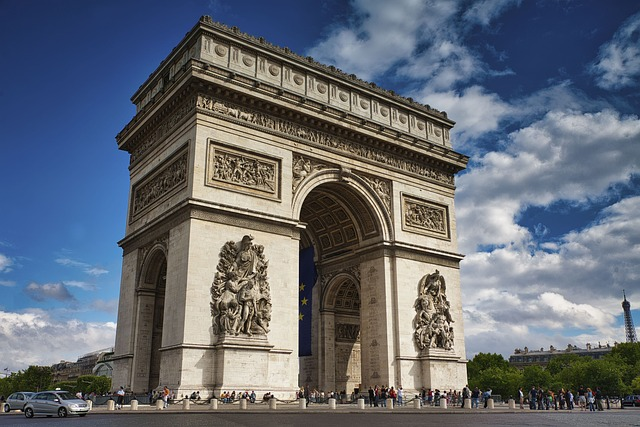 You cannot leave Paris without visiting Arc de la Triomphe. As you continue your walk down the avenue des Champs–Elysee from the Louvre, you will soon see the Arc de Triomphe up ahead. Built to honor French patriots who passed during the revolution and Napoleonic wars, the Arc de Triomphe is another well-recognized Paris monument. It is now home to the Tomb of the Unknown Soldier rodin museum dedicated to the French soldiers who lost their lives during the First World War.
Snap a photo from the Champs-Élysées, or take the underground tunnel from the Wagram Metro exit to get up close to the monument. You can take the 40 stairs to the top for a view over the Place Charles de Gaulle and down the Champs-Élysées and other converging avenues.
Marvel at the Pantheon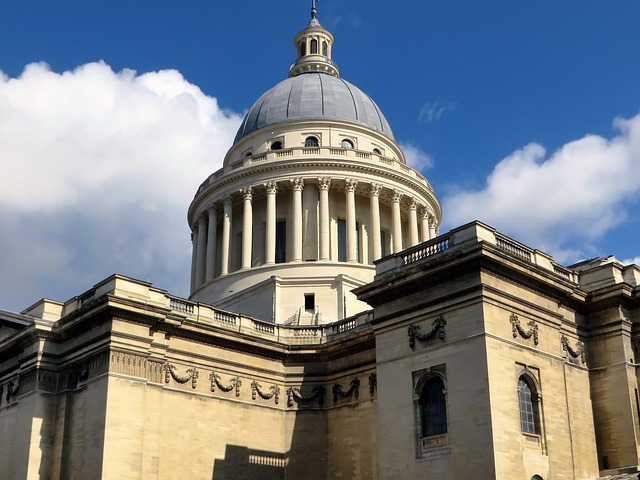 Another architectural marvel is Paris' Pantheon building, located in the Latin Quarter. Serving in a dual role over a century of religious and political center throughout the years, today it is the final resting place of many great contributors to French culture, including authors Victor Hugo and Alexandre Dumas, scientists Pierre and Marie Curie, World War II hero Jean Moulin, and inventor Louis Braille.
Take a peek inside the Musée de l'Armée
One famous Frenchman who was not laid to rest in the Pantheon is Napoleon Bonaparte. Beneath the gold leaf dome of the Musée de l'Armée, you will find Napoleon's tomb. The museum is also home to an impressive military history collection.
The gardens charming hotel near the museum are charming hotels and also a great place to rest or enjoy a bite to eat in the area as it is centrally located near the Eiffel Tower but far enough away to avoid crowds near the Champ de Mars.
Visit Sainte-Chapelle
One Paris monument missing from this list is Notre Dame, which was damaged in a heartbreaking fire in 2019. While tourists are no longer able to visit the famous cathedral until further notice, there is another Gothic cathedral you shouldn't miss. Sainte-Chapelle was completed in 1248, and it has been beautifully preserved. Over 1,000 original stained-glass windows are sure to dazzle visitors and make this church a must-see during your trip to Paris.
Check out the Lavirotte Building
If you're interested in art and architecture, don't miss the Lavirotte Building, located in the 7th arrondissement at 29 Avenue Rapp, just around the corner from the Eiffel Tower. This exquisite building is one of the best examples of Art Nouveau architecture in the world. Completed by French architect Jules Lavirotte in 1901, the front door of the building alone is absolutely amazing, and you can spend a significant amount of time just soaking in all the details. It's truly a visual feast!
Cruise the Seine River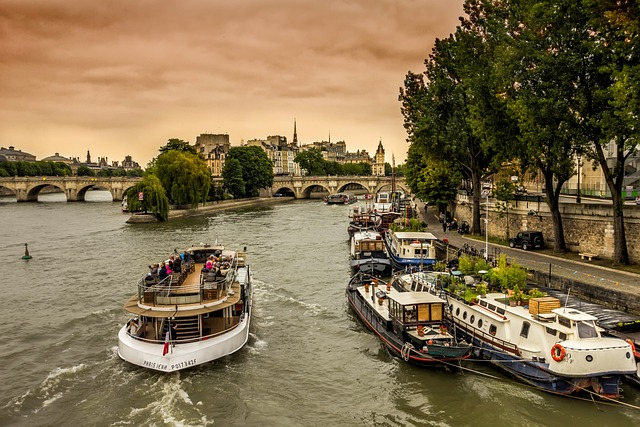 For a unique view of Paris, check it out from the water by taking a cruise down the Seine. There are several companies offering tours on traditional bâteau-mouche, or riverboats, that pass by several of Paris' notable monuments, such as the Eiffel Tower, Conciergerie, and Louvre. A great time to cruise the Seine is at sunset. A cruise after dark is also a fun way to see the City of Lights all lit up!
Enjoy some Parisian Nightlife with the Riviera Bar Crawl
If you're interested in drinking, dancing, and meeting other people during your stay in Paris, don't miss the Riviera Bar Crawl which will take you to several different jazz clubs and pubs with a group of like-minded, fun-loving folks. You get a great walking tour as you explore the hip areas of the city. This is perfect for the solo traveler to socialize.
See the love famed lock bridge
In recent years, the trend of creating love lock bridges has taken the world by storm, and the Pont de l'Archevêché that runs behind Notre Dame is one of the most popular. Hundreds of couples throughout the years have chosen to inscribe their initials on padlocks and clamp them onto the bridge as a sign of their unending love.
While it's not recommended to add your padlock to the fray, a walk along the Pont de l'Archevêché is worth it to get to the opposite side of the Seine from Notre Dame. There, along the Quai de Montebello, several vendors, including booksellers, florists, and artists, have set up shop. Take a leisurely stroll by the riverside, browse the sellers' displays, and grab a café au lait at one of the nearby coffee or chocolate shops.
Visit the Palace of Versailles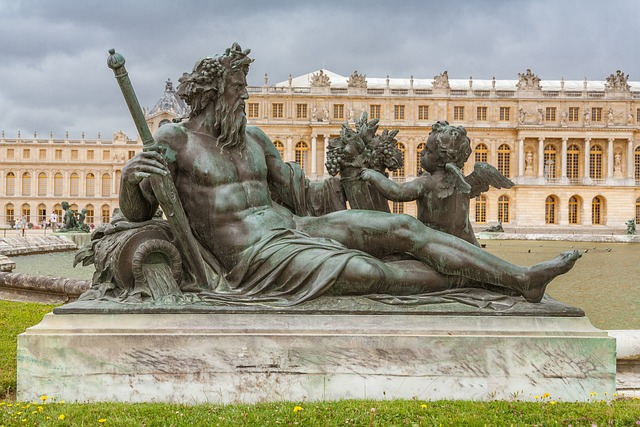 Visit the home of Marie Antoinette. While not technically in Paris, a day trip to the Palace of Versailles is something you won't want to miss. The easiest and cheapest way to get from Paris to Versailles is to take the train. The Réseau Express Régional (RER train ) C line will take you to Versailles, and you can hop on at several Paris metro stations, including the Champ de Mars – Tour Eiffel station.
Once you arrive at the Palace of Versailles, there are several ticket choices for purchase. Depending on how much you want to save money or spend, you can choose to tour the main rooms of the palace, the Marie Antoinette estate, and the expansive gardens with a tour guide or at your own pace. The guided tour is worth inquiring about.
The palace with its famous Hall of Mirrors is sure to take your breath away with all the grandeur of France's historic absolute monarchy. The gardens are spectacular, and most tourists spend just as much time wandering the grounds as they do indoors, so try to visit on a nice, sunny day! I spend hours exploring Versailles.
Lines to buy tickets once you arrive at Versailles can be quite long. If you book tickets online ahead of time, you can skip the line for a few extra bucks! It might be worth it if you are in a hurry and know your trip schedule in advance.
Visit The Pere-Lachaise Cemetery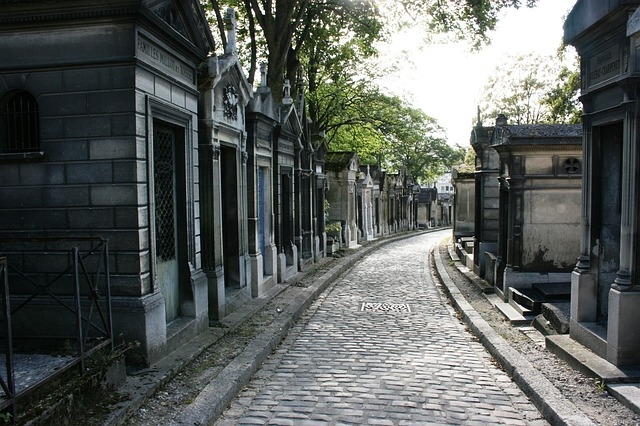 Planning a trip to Paris? Make sure to add Père-Lachaise Cemetery as a must-see destination. This cemetery is the largest and most famous in Paris and is visited by people from all over the world. Not only is it beautifully tranquil, but you'll also get to explore the tombs of some of Paris's most renowned people – such as Édith Piaf, Oscar Wilde, and Jim Morrison.
Established in 1804, it was initially considered too far away from the city center. Today its lush greenery, cobblestone paths, and varied tombs make visiting this place an irreplaceable travel experience!
Where to eat in Paris?
One cannot come to Paris without eating some classic French cooking and dishes. French cuisine is one of the best food in the world, and you'll find that French chefs, bistro chefs and restaurants take pride in their cuisine. The beautiful city has a cafe culture with endless options for haute cuisine. I've listed some of the best restaurants and French Bistros in Paris below, so you can read more recommendations for Paris restaurants in my Paris food guides as well.
La Rôtisserie d'Argent.
Located near the Pont de la Tournelle behind Notre Dame, La Rôtisserie is the less expensive, more casual version of the famous Parisian restaurant, Tour d'Argent. This is a great spot to try coq au vin and other classic French dishes and delicacies.
Septime.
This Parisian restaurant that has been making recent headlines for its delicious and creative cooking is Septime. Located in the 11th arrondissement, Septime is not for those seeking a culinary experience, not just a cheap meal. It is expensive, but oh so worth it! If you're a "foodie" with your heart set on a meal at Septime, be sure to make a reservation as it is a popular spot.
Pierre Hermé
One French treat you will definitely want to try while in Paris is macaron. While there are several bakeries that claim to make the best, Pierre Hermé seems to make every "best of" list when it comes to French pastries. With several locations throughout the city, you are sure to find one while wandering about. Other top macaron spots include Carette and Ladurée. Try them all and decide for yourself who makes the best!
L'Ambroisie
L'Ambroisie is the longest-standing three-starred Michelin restaurant in Paris. Set in the quaint Marais district, this top french restaurant and Bistro, which was founded by Bernard Pacaud, is a true ode to French cooking. Save room and Try classic French dishes with favorites like foie gras or lobster from Brittany and let the flavors melt in your mouth aided by superb wine pairings.
Local Bakery.
If you have a sweet tooth, check out a local bakery or chocolate shop. Stopping at a nice restaurant, local bakery, cheese shop, or farmer's market and creating your own picnic of crunchy baguettes, creamy Brie, fresh fruits, and a pain au chocolat for a sweet finish or hot chocolate. There are plenty of shops and markets to peruse, and plenty of beautiful parks where you can take a seat and people-watch while you enjoy your finds.
Paris weather. When is the best time to visit Paris?
There is never an ideal period for visiting Paris since it seems like every season has its pros and cons. This section provides you with a summary of the seasons and helps to determine the best time to visit.
When the temperatures in Paris warm, Parisians flock to the parks – everything seems right in the world. If you are aiming to avoid crowds, it is easy to travel during the August months when major tourist groups visit France. And in the Winter, the sky can become grey and temperatures are low, but Paris still shines – it only needs another coat.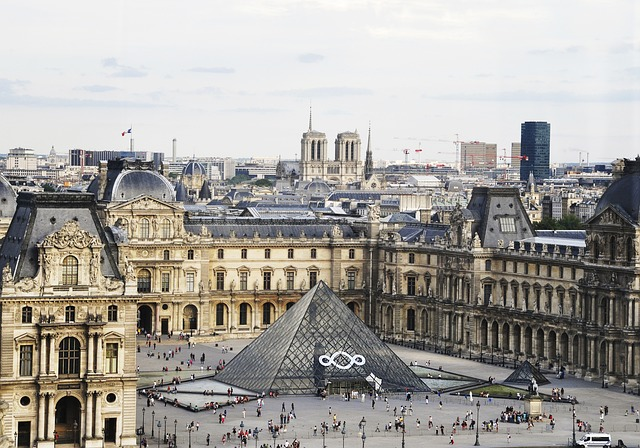 Summer
Summer is certainly the most popular period for visitors as it's warm with light rain hardly. The average temperature in the summer is around 70 degrees though the city will have several days between 90 degrees each summer.
There must be an abundance of people and it gets crowded even at the biggest attractions. Prices in the hotels and transport are also higher. In August the typical time of year for many tourists in Paris is when the establishments close for 2-4 weeks (although it becomes rare). Even if the prices have been increased during this time of year summer can be viewed as an enjoyable time.
Winter
Paris winter is generally mild and not cold. Snow is rare. There could be some below-freezing days, however, high temperatures generally fall below 40 – 30 degrees Celsius. Bring some rain gear and wear layers of clothing. October, December, and January are slow months so there will not be any crowds around you. The price is going to drop during this period. Paris is quite busy during Christmas and the prices have increased. Always wear comfortable attire. Check out this useful Winter packing guide!
Fall
From October till November, the weather is still pleasant and the crowd is not at a great summer peak. The average high temperatures in September and October remain around 60 degrees, and the rain is expected to slow down until early November. Although the cafes on the sidewalk may not be as active, they do have some activity inside the shops. We visit in the autumn as there is some pleasant weather and less tourist traffic.
Spring
From February to May, the weather warms up and the city begins to come alive. The blossom is starting to bloom with the crowds on the streets. Tourism starts to pick up in mid-May which is still an excellent time to explore the city before things go crazy. The temperatures average around the low-50s. The spring and summer are usually rainy.
What to pack for your Paris Trip
Packing for Paris can put stress on even the most well-traveled tourist due to the stereotype that all Parisians dress to impress in impossibly fashionable clothes all of the time. Do not fret! Parisians are just people after all. You do not have to purchase a whole new designer wardrobe just to fit in. Pack a variety of neutral layers so that you can mix and match to create different outfits during your stay without overpacking.
Be sure to pack clothes that you feel comfortable moving and walking in, as you will be doing a lot of that. Add a cardigan, blazer, or coat to your bag as you will probably experience some cooler days, especially if you visit in the spring or fall.
Since you will most likely spend a lot of your time in Paris walking around the city, you will definitely want to pack a pair of comfortable shoes. I'm not suggesting that you wear cloddy, dad-style sneakers by any means! But a pair of trendy, comfortable walking shoes are a must if you're going to survive multiple days of touring.
Tips to save money in Paris, France
Visiting Paris can be expensive, but with a few smart strategies, you can save money in the City of Lights. Here are some top tips for using budget hotels and saving money while visiting Paris:
Take advantage of free activities in Paris – Take a leisurely stroll around the banks of the Seine, explore parks and gardens (many of which are free), or visit one of the city's many free museums. Spending a day at The Parc de la Villette is also free. It is a free public park. All national museums offer free admission on the first Sunday of every month.
Opt for self-catering – Eating out in Paris can be expensive so why not take advantage of your hotel's kitchen facilities and cook your own meals? Shop at local shops and have an outdoor picnic.
Purchase an all-inclusive Paris city pass – A multi-day Passport Paris will give you access to attractions such as River Seine cruises and discounts on dining, shopping, and other activities.
Stay in budget accommodation – With options ranging from hostels to Airbnb apartments, you can find comfortable lodging that won't break the bank. Look up hotel deals on sites like Skyscanner or Priceline.
Eat during happy hours – Most restaurants offer discounted menus during lunchtime and early evening "Happy Hours".
For the cheapest time to visit. You can find cheaper airfares and hotel deals in springtime and during the autumn months of September to early November.
How to Stay Safe in Paris
Visiting major cities is always exciting, but it's important to take the necessary precautions to stay safe. Here are some tips on staying safe during your Paris trip.
Stay alert and aware – Be aware of your surroundings and keep an eye out for anything suspicious.
Avoid isolated areas – Stick to well-lit, tourist areas when out after dark. Stay within city limits if traveling solo at night.
Don't flash valuable items – Pickpockets can target tourists so avoid wearing expensive jewelry and carrying large sums of cash.
Know your transport options – Familiarize yourself with transport options such as the Metro, bus, taxi, and Uber services before you go. On public Transportation always stay alert.
Research cultural norms – Respect local customs and rules to avoid offending locals or getting into difficult situations.
Final thoughts
With this Paris travel guide, you have all the tools needed to have an amazing time in Paris. From picking the best time for your travels to finding the perfect accommodation and exploring the best attractions in the city, this Paris travel guide provides you with everything you need for an enjoyable stay. Experiencing the culture of Paris is something no one should miss out on and hopefully, this Paris travel tips and guide will help get you there.
This vibrant and romantic city is one of the most visited cities and has so much to offer its visitors: inspiring art, world-famous food, breathtaking views, and many other incredible experiences that add up to a truly remarkable journey.
There is so much rich culture and attractions over a century old. Don't hesitate any longer: start planning your trip to the Paris Travel guide today! A trip here can be life-changing. Make sure yours is one memorable experience as you leave Paris, France.
FAQ
What month is best to go to Paris?
Many people like to visit Paris during the summer months when the weather is warm and the streets are filled with outdoor cafes and events. However, Paris can be quite busy during the summer months, so it's best to plan your trip in advance and avoid peak travel times, such as July and August. The months of April, May, June, September, and October are all great options to visit Paris. The weather is warm and sunny during the day making it great for sightseeing.
How many days is enough to stay in Paris
How long you spend in Paris is really up to you and your interests, but most people would suggest a minimum of three days to get a good taste of the city. Three days in Paris will give you enough time to visit the iconic attractions such as the Eiffel Tower, the Louvre, and Notre Dame, but also have time to explore some of the city's lesser-known neighborhoods and streets.
For those with more time to spare, longer visits are highly recommended. With at least five days in Paris, you'll be able to explore even more of the city, take day trips out of the city and enjoy leisurely strolls around some of the most breathtaking spots in Paris.
Daily costs to visit Paris
Well, it is not a cheap place but a reasonably affordable place for travelers with good habits. The cost per day for cheap travel is 100$ per day. It is also possible to spend more or less on travel styles. See the Paris travel costs guide for an accurate estimate. I strongly suggest buying a local SIM card so that you can get reliable data from mobile devices.
What is île de la Cité?
Île de la Cité is the heart of Paris and the city center of Paris. Île de la Cité is one of the most visited tourist sites in all of France. Home to two of the city's most iconic monuments, Notre Dame Cathedral and Sainte-Chapelle, Île de la Cité is steeped in history and culture.
Wander the narrow cobblestone streets lined with boutique shops and cafes, sit by the banks of the Seine River, or explore its hidden gardens for a truly magical experience. The best way to experience Île de la Cité is to stroll around the island!