Best things to do in Arlington, Va
Table of Contents
In this blog post you will find highlights of the best things to do in Arlington, VA. Arlington is vibrant Northern Virginia city located right outside the Washington DC area. It has been named of the best cities to in the United States to live with good reason. It is a vibrant and exciting destination that has something for everyone to enjoy. From exploring the natural beauty of its parks and trails to tasting delicious cuisine in its many restaurants or immersing yourself in its culture and history—Arlington is a hotspot full of wonderful experiences. Here are some of the best things to do in Arlington VA that will make your stay even more memorable. Read our Arlington Va travel guide.
Honor the Fallen at the US Marine Corps War Memorial
The Marine Corps War Memorial, also known as the Iwo Jima Memorial, honors those who lost their lives in service of our country. It is a stirring reminder of the ultimate sacrifice so many brave soldiers made for our freedom and security.
The memorial stands 32 feet tall and features a sculpture of six Marines raising the American flag at Iwo Jima in 1945. It's a must-see attraction when you visit Arlington, VA.
Spot Various Famous Memorials at Arlington National Cemetery
Arlington National Cemetery is a sacred place where thousands of men and women have been laid to rest. It's also home to many monuments that honor those who served in the military and also in the civil war.
From the Tomb of the Unknown Soldier to the Vietnam Veterans Memorial, there is much to learn about those who dedicated their lives to our country.
The Memorial Amphitheater is a stunning landmark dedicated to the soldiers of World War I. The Women in Military Service for American Memorial is an honorarium for all servicewomen.
There are also famous figures buried in Arlington National Cemetery, including President John F. Kennedy and his brothers Robert and Edward.
Women in Military Service for America Memorial
The Women in Military Service for America Memorial is a testament to the approximately two million women who have served in the U.S. Armed Forces from 1775 to the present day. This interactive national memorial showcases the stories of these brave women and celebrates their courage and commitment through videos, interactive displays, artifacts, and more.
Visit Signature Theater
If you're looking for a night of entertainment, head to the Signature Theater. This theater presents exciting musicals, plays, and more in an intimate setting. The signature also features one-of-a-kind shows developed at its own Playwright's Arena Center throughout the year.
Catch views at the Potomac Overlook Regional Park
The perfect spot for hiking, biking, and just taking in the scenery. Afterward, explore Arlington's bustling nightlife scene at Clarendon Ballroom or Iota Club & Cafe. Or wander through The Artisphere, a visual arts center, and theater with four levels of galleries featuring artwork from local to international artists.
Explore the collection at The Arlington Museum of Art or take a self-guided tour through the Pentagon. If you're looking for something more interactive, check out Escape Room Arlington and solve puzzles to uncover hidden secrets.
Visit the Navy-Merchant Marine Memorial
Visit the Navy-Merchant Marine Memorial and the US Marine Corps War Memorial, two iconic monuments that honor those who sacrificed while defending our country. Take a stroll on the Air Force Memorial grounds and admire its three spires soaring into the sky.
Explore history and science at the Smithsonian's National Air & Space Museum or take in a show at one of Arlington's many theaters.
Enjoy an upscale dining experience at one of the city's many eateries or grab some comfort food with a casual bite. Shop at the Fashion Centre at Pentagon City Mall and browse various stores and outlets.
Unwind by hitting the greens at one of Arlington's golf courses and enjoy a relaxing day outdoors.
And when the night falls, check out some of the city's live music venues and clubs.
Mount Vernon Trail
Walking the Mount Vernon Trail is one of the most popular things to do in Arlington, VA. It is a paved trail that follows the Potomac River for over 18 miles through historic sites and areas of natural beauty. Take a relaxing stroll or an invigorating bike ride, walking paths along the Mount Vernon Trail will provide plenty of options!
For those wanting a unique experience, the trail has multiple access points with access to fishing and kayaking in addition to the biking trails and walking trails. Visitors can take in views of Old Town Alexandria and cross over into Georgetown for a different perspective on the city. The trail is well-marked with interpretive signage offering insights into area history and ecology.
Explore Theodore Roosevelt Island
Park, a 91-acre oasis in the Potomac River dedicated to the 26th president. The park has miles of trails to explore, plus monuments and memorials dedicated to Roosevelt. Check out the Iwo Jima Memorial, which honors all U.S. Marine Corps personnel who died or were injured during World War II, or the Air Force Memorial, a soaring skyline tribute to the heroes of air power. For art lovers, check out Arlington Arts Center or Torpedo Factory Art Center for pieces from local and international artists.
Discover the National Mall, National Park service & Memorial Parks, which includes some of Washington D.C.'s most famous sites like the Lincoln Memorial, Vietnam Veterans Memorial, and the Washington Monument.
DEA Museum and Visitors Center
Have you ever wanted to learn more about the history of the Drug law Enforcement Administration? The DEA Museum and Visitors Center in Arlington, VA, is a great place to do that. Step into the world of federal law enforcement with interactive exhibits, artifacts, videos, and other multimedia displays.
You'll also get an inside look at the daily operations of this important government agency and its agents. Admission to the museum is free, making it a great budget-friendly activity for visitors of all ages.
See the Planes at Gravelly Point Park
Gravelly Point Park is a popular spot for visitors to Arlington, VA. This riverside park offers spectacular views of the Potomac River and Washington, DC, monuments. Visitors can also catch a glimpse of planes taking off or landing at Ronald Reagan National Airport.
Pack a picnic lunch and soak in the sun while watching airplanes soar through the skies. The park also has a network of trails for anyone wanting to exercise or explore the area's natural beauty. You can find Gravelly Point Park at George Washington Memorial Pkwy right on the Potomac. It is open daily from 6am until 10pm.
The Pentagon Tours
The Pentagon in Arlington, VA, is a must-see for anyone interested in American history and military culture. The historic building offers public tours that provide an insider's look at the inner workings of the nation's military headquarters.
You'll also see some of the most iconic symbols of America's defense forces, such as flags from all branches of service and monuments dedicated to fallen soldiers. Tours are offered daily; however, advanced reservations are recommended as spots fill up quickly.
Head to the Fashion Centre at Pentagon City in Arlington, VA, for a large shopping center for all your shopping needs. This large mall offers a variety of stores, ranging from clothing and jewelry boutiques to electronics and home goods.
There's also a selection of restaurants and fast-food options when you need a break from shopping. With its convenient location, The Fashion Centre at Pentagon City is the perfect spot for an afternoon or evening out in Arlington.
Immerse in Nature at Gulf Branch Nature Center and Park
Head to Gulf Branch Nature Center and Park for a relaxing day outdoors in Arlington, VA. This park offers miles of hiking trails and through wooded landscapes where you can explore nature up close. Keep your eyes peeled for wildlife sightings, including birds, deer, lizards, and more!
You'll also find a playground, picnic area, and interpretive center onsite. Gulf Branch Nature Center and Park are perfect for a leisurely afternoon with friends or family.
Wander the Washington and Old Dominion Railroad Regional Park
If you're looking for a great way to spend the day outdoors, consider taking a walk or bike ride along the Washington and Old Dominion Railroad Regional Park.
This 45-mile paved trail stretches from Alexandria to Purcellville, VA, and is perfect for anyone looking to get some fresh air and take in the beautiful scenery of Arlington. You'll find numerous attractions, such as historic sites, picnic areas, and playgrounds.
Air Force Memorial, Arlington, Virginia
For a unique experience, consider paying a visit to the Air Force Memorial in Arlington. This awe-inspiring monument stands 300 feet high and honors all who served in the Air Force, with three impressive stainless-steel spires soaring into the sky.
The memorial plaza also features stunningly detailed sculptures that depict various scenes related to airmen's missions. Visitors can also enjoy the view of Washington DC that the memorial offers and explore nearby shops, restaurants, and more.
The Netherlands Carillon, Arlington, VA
The Netherlands Carillon in Arlington va is a must-see attraction. The Netherlands gifted it to the United States in 1954, and it stood as a reminder of the strong friendship between the two countries during World War II.
This impressive tower features 50 bells that play melodies every hour, with larger-scale performances occurring several times throughout the year. Visitors can also enjoy the lush gardens and views of Washington, DC.
Synetic Theater, Arlington, Virginia
For a unique and entertaining experience, consider visiting the Synetic Theater in Arlington. This theater focuses on physical storytelling and features amazing performances that combine literature, drama, movement, and music.
Visitors can enjoy thought-provoking adaptations of classic contemporary and classical plays, and innovative, original works that the talented performers have created at the theater. It's a great way to experience the creative side of Arlington in an exciting and interactive environment.
Arlington Arts Center
The Arlington Arts Center is the perfect destination for anyone exploring the art world. This non-profit visual arts organization offers a variety of classes and workshops for those interested in learning about painting, sculpture, printmaking, photography, and more.
Visitors can also browse numerous galleries featuring work from established and emerging artists. With exciting events, exhibitions, and classes all year round, the Arlington Arts Center is a great destination for anyone looking to explore their creative side.
Enjoy the Outdoors at Upton Hill Regional Park
A great way to spend a day outdoors in Arlington is to visit Upton Hill Regional Park. This park offers plenty of activities for the whole family, including bike trails, picnic areas, playgrounds, batting cages, and mini golf courses.
There's also an Olympic-sized swimming pool with diving boards, a water slide, and catch-and-release fishing. This park is great for spending an afternoon or evening with friends and family.
Self-Guided Public Art Tours of Arlington
For those looking to explore Arlington's rich cultural heritage, you should consider taking a self-guided public art tour of the city. Take some time to wander downtown and take the beautiful sculptures, murals, and mosaics that dot the streets.
You can also visit one of the many galleries located throughout the area. There's something for everyone from the Arlington Arts Center to the Torpedo Factory Art Center.
Long Bridge Park, Arlington, Virginia
Long Bridge Park is the perfect spot for a scenic picnic with views of the Potomac River, Washington D.C., and Old Town Alexandria. This park has many fun activities, such as fishing in the lake, biking along trails, or playing sports on the fields.
You can also take advantage of bird-watching opportunities at this park, as it is home to various native bird species. With its stunning views and many recreational activities, Long Bridge Park is a must-see for anyone visiting Arlington.
Bon Air Park
Bon Air Park is a great spot for families to enjoy quality time together. This park has many features, including playgrounds, picnic areas, sports courts, and trails for biking or walking.
The beautiful rose garden at this park is especially worth a visit as it's one of the oldest in Arlington County. Bon Air Park also has a theater, which hosts many events throughout the year, such as concerts and plays.
These are only some wonderful things to do in Arlington, VA. Whether you're looking for a fun experience, a cozy afternoon picnic or a vibrant night exploring the city, Arlington offers something for everyone.
Visit Fort Myer
For a taste of history, be sure to visit Fort Myer. This is the oldest active military post in the United States and offers guided tours that will take you back through time as you walk around its grounds. Learn more about the U.S. Army's historical significance and current mission at this landmark.
Fort Myer is also home to the Tomb of the Unknown Soldier, and visitors can pay their respects as they tour this solemn site. Check out Fort Myer when you're in Arlington, VA!
Rosslyn public spaces
For those looking to take in the sights of Arlington, head to Rosslyn's public spaces. Here you will find a variety of parks, plazas, and gardens that offer stunning views of the city skyline.
Take some time to explore the area on foot and visit popular spots such as Gateway Park and Market Common Clarendon. These places are perfect for an afternoon stroll, watching the sunset, or people-watching. There's something special to be found around almost every corner in Rosslyn, so make sure to stop by and enjoy everything this area offers!
Step inside the Arlington Historical Museum
Arlington Historical Museum consists of two buildings with brick structures which opened in 1891, formerly known as Hume Schools. Today, this museum remains a historic attraction in Arlington. In its history, the museum is largely known because there are extensive collections of historical objects dating from its early ages to the present day. Tours at the museum provide the opportunity to experience museum displays at the most intimate level possible. They feature Native Americans displays, Ball sellers House – an Antebaru period in Arlington. Visit Arlington's own museum features fascinating exhibits with guided or self-guided tours.
See Washington D.C. from the view of D.C
View of Washington is Arlington's best place for viewing Washington's beauty and is located on Wilson Boulevard. It is an attraction worth visiting for its panoramic panoramas of the city. View the breathtaking Washington, DC from the 12,000-square foot rooftop of the tower. There's a terrace open-air that allows you to enjoy photographs while also getting a panoramic view of Arlington. Read our best things to do in DC.
Visit the Pentagon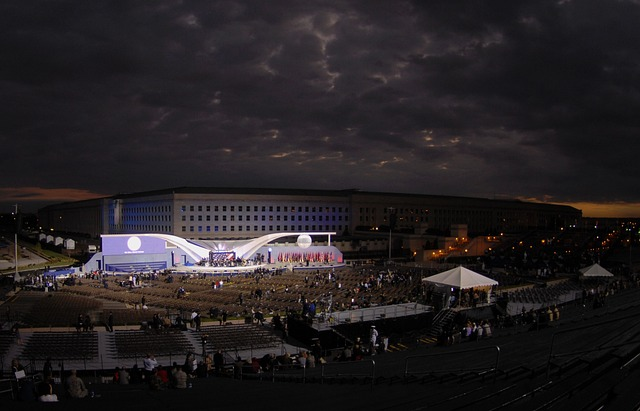 Originally based in New York City, the Pentagon has evolved into the symbol of the American military. This is the world's largest office building and covers nearly 1 million square meters and 3.9 million office spaces are used. It was built within 15 months and has double as much floorspace as the Merchandisers Mart in Chicago in comparison. Believe it or not – the US Capitol could be placed in a wedge shape. Guests can see the buildings today. The Pentagon hosts nearly 100,000 visitors per year.
Check out the nightlife in Clarendon.
The area between Clarendon and Courthouse is definitely worth visiting. Several night club venues have emerged on some downtown blocks between elegant restaurants, popular local bars and ample outside seating space.
Arlington Rooftop Restaurant and Grill is one of many restaurants. It offers special rooftop seats and excellent of Arlington.
The proximity of several metro stops is easy, and there is always a rideshare parking space nearby. Read Clarendon restaurant guide and best Arlington Restaurants for more dining options.
FAQs
What are the best things to do in Arlington?
Popular attractions include the Arlington National Cemetery, Iwo Jima Memorial, the United States Air Force Memorial, the Arlington House Museum, and the Freedom Trail. Additionally, there are many historical attractions and plenty of great restaurants, bars, and nightlife options.
Are there any free things to do in Arlington?
Visit the scenic George Washington Memorial Parkway or explore the dozens of nature trails over at Great Falls Park for a relaxing afternoon. If you're looking for a more national historic landmark experience, Arlington Memorial Bridge and the Pentagon are also open to visitors.
What is there to do in Arlington at night?
Arlington offers plenty of exciting activities to enjoy after dark! After dinner, stroll around Clarendon or Ballston and enjoy the lively nightlife scene. Go dancing in Don Titos, Clarendon Ballroom, or Liberty Tavern. You can also catch live performances at the Signature Theatre, Ree, Arlington Cinema & Draft House, or The Capitol Steps. If you're looking for something more relaxed, take in a game of bowling or mini-golf at Top Golf.
What is there to do for families in Arlington?
Arlington is a great destination for families! From hands-on learning experiences at Arlington historical museum, such as the Smithsonian National Air and Space Museum, to outdoor adventures like bike riding along Custis Trail.
Additionally, the area has plenty of family-friendly restaurants and entertainment options. Don't miss out on the Washington Nationals games at Nationals Park or a day at Splashdown Waterpark.
Is Arlington safe?
Arlington is one of the safest cities in the country and has ranked high on many "Safest Cities" lists. Plenty of safety measures are in place to ensure visitors and locals can enjoy the city in peace and comfort. The Arlington County Police Department is also always on duty to ensure the safety of everyone in the area.
Is Arlington a good place to live?
Yes! Arlington is a vibrant, diverse city with plenty of attractions and activities. The excellent public transportation system makes commuting to DC easy, while the numerous parks, trails, and outdoor activities provide an escape from urban life. Additionally, the area offers abundant job opportunities and great schools for families.
Conclusion
Arlington is a great destination for anyone looking to explore attractions, enjoy nightlife and outdoor activities, or even settle down.
Whether you're visiting the area or living here full-time, there are plenty of unique experiences in this vibrant city. So don't miss out on all that Arlington has to offer