Fun Things to Do in Virginia Beach, Virginia
If you're looking for the best things in Virginia Beach, continue reading for a curated list of recommendations. Virginia Beach, VA, is a true coastal paradise boasting an impressive array of attractions that cater to all interests and ages. From pristine sandy beaches and fascinating historical sites to thrilling amusement parks and vibrant arts districts, there's never a dull moment in this lively city. Are you ready to explore the best things to do in Virginia Beach? Read our best beaches in Virginia comprehensive guide for more beach Destinations.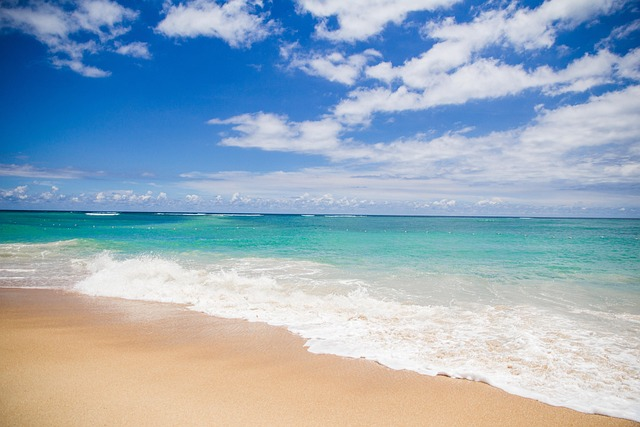 Things to do in Virginia Beach Key Takeaways
Explore Virginia Beach's diverse attractions, from outdoor adventures to historical sites and art galleries.
Enjoy the beauty of nature with hikes, wildlife spotting, and beach activities.
Experience a unique vacation filled with thrills and family fun!
Explore First Landing State Park
Situated close to the Virginia Beach Oceanfront, First Landing State Park is an important landmark for its role in history as the very spot where English settlers first arrived back in 1607. It's a top destination today and visitors can't get enough of this park when they come here on vacation – it's even been dubbed "the most visited" attraction around. Exploring nature within reach of both the Chesapeake Bay Bridge Tunnel and the Atlantic Ocean sets apart their experience at First Landing State Park. Providing spectacular sights during your time there!
Hiking Trails
Exploring the mesmerizing marshland beside tranquil lagoons at First Landing State Park in Virginia Beach is an experience you won't soon forget. From easy trails to more challenging ones, there are a variety of routes available for all skill levels, so everyone can enjoy spectacular views and meet some fascinating wildlife along the way.
For those up for even bigger thrills, check out The Virginia Beach Rock Gym, situated on 5049 Southern Blvd., Virginia 23462 United States. It provides expert instructors that will help climbers regardless of their level get equipped with necessary gear prior to they set off ascending 32-foot high main wall featuring bulges, slabs, roofs, and corners as well as edges.
Beach Activities in Virginia beach
First Landing State Park is an amazing spot to explore, offering hiking trails and a beautiful Chesapeake Bay beachfront. It's great for swimming or playing in the water, plus there are facilities like showers and bathrooms close by.
The park also features Surf & Adventure Co, which provides visitors with exciting marine life encounters such as turtles, dolphins, bald eagles and other birds – along with amphibians and reptiles that can be spotted while out on the waves!
History and Education
At First Landing State Park, guests can experience a piece of history as they travel to the same site where English colonists set foot in 1607. Not far away is the Virginia Beach Surf & Rescue Museum. Located inside an original Life-Saving Station from 1903, it includes displays such as swivel gun replicas and survival knot demonstrations originally used by coastguardsmen.
The nearby Virginia Aquarium and Marine Science Center offers visitors over 12000 creatures with 700 species showcased through 300 different presentations showcasing life undersea. Sharks, rays, seals and sea turtles are all featured at this indoor facility for exploration into marine ecosystems.
Relax at Sandbridge Beach
Just a short drive from Virginia Beach Boardwalk is Sandbridge Beach, the ideal beach for those who are looking to enjoy a more peaceful day at the shore. Unwind in its soft sand and take in tranquil ocean views – it's perfect for picnics or leisurely walks. Plus there's no admission fee!
Nearby Little Island Park features great amenities such as volleyball, tennis pickleball courts, picnic shelters with grills, playgrounds. Vending machines and seasonal snack stands plus beach wheelchairs are all free of charge. So head over today for an idyllic day by Sandbridge Beach – it won't cost you anything!
Stroll Along the Virginia Beach Boardwalk
The Virginia Beach Boardwalk is a popular stop for those visiting the area of Virginia Beach, VA. Spanning three miles along the oceanfront near the Norfolk Botanical Garden, it offers an array of shops and restaurants as well as plenty of entertainment opportunities that make this boardwalk ideal both for day trips with friends or romantic evenings out. The Neptune Festival's Boardwalk Weekend takes place every year at the end of September on Friday through Sunday, when you can take part in various activities such as races, art displays from local vendors, live music performances – including ones held outdoors in picturesque Nepture's Park, volleyball tournaments and sandcastle building competitions alike! With so much going on throughout your time here, there's something new to experience each visit making Vaibeach one memorable spot everyone should experience once during their lifetime.
Discover Wildlife at Back Bay National Wildlife Refuge
If you're an outdoors enthusiast, a visit to the Back Bay National Wildlife Refuge in Virginia Beach is not to be missed! Located at 4005 Sandpiper Rd VA 23456 and brimming with diverse species of wildlife, this national refuge provides hikers and kayakers plenty of opportunity for exploration. Witness first-hand beautiful birds flocking together from afar as nature unfolds right before your eyes – what could be more peaceful? After spending some time immersed in the natural habitat, reward yourself with dinner at nearby Blue Pete's where delicious seafood dishes await. All these incredible experiences are offered by one destination, Virginia Beach!
Immerse Yourself in the Military Aviation Museum
For history aficionados and aviation buffs, a visit to the Military Aviation Museum in Virginia Beach is sure to fascinate. With over 100 acres of hangars, control towers and remarkable displays – like the Jurassic Park-themed area – this unique museum offers up an array of exciting aircraft from World Wars One and Two that visitors can enjoy by taking part in one of their flight experiences with professional pilots at the helm! Goxhill. Tower adds even more distinction as it was constructed back in 1940 – making for yet another unforgettable experience when visiting here.
Dive into Adventure at Ocean Breeze Waterpark
Head down to 849 General Booth Blvd, Virginia Beach, VA 23451 United States for a day of family fun at Ocean Breeze Waterpark! With over 30 rides and water activities – like 16 thrilling slides, wave pool and even a pirate ship – there's something exciting for everyone. After you've had enough thrills, relax in your own private cabana or sample snacks from the many cafes around the park. Shopping isn't forgotten as there are plenty of stores to explore too! So come on by this fantastic amusement center where adventure awaits – it is sure not be forgettable experience all located near Virginia area.
Witness Art at the Virginia Museum of Contemporary Art (MOCA)
Visitors to Virginia Beach shouldn't miss out on experiencing the wonders of the Virginia Museum of Contemporary Art (MOCA) located at 2200 Parks Avenue, VA 23451. MOCA has a wide array of exhibitions and education programs that support creativity and foster cultural understanding. Check out their displays showcasing an extensive selection of artistic genres plus workshops open to everyone regardless of skill level for even more enrichment with art!
For those looking into local maritime culture in coastal societies, stop by The Surf & Rescue Museum nearby which offers insight about life-saving services provided as well as paying homage to heroes who risk themselves so others can be saved from danger while offshore. Visiting this museum ensures you'll gain knowledge during your trip when exploring what is available in beautiful Virginia beach – VA.
Climb the Cape Henry Lighthouse
Nestled at the entrance to Chesapeake Bay is Fort Story, VA 23459 in Virginia Beach and proudly standing tall there lies a notable lighthouse, Cape Henry. This beacon has been shining for hundreds of years assisting sailors and explorers since it was initially constructed with funds from the U.S. Federal Government by President George Washington himself. Making this milestone an integral part of America's history worth commemorating as well!
The attraction boasts some magnificent scenery offering climbers 191 steps up to stunning sights overlooking both New Cape Henry Lighthouse and breathtaking vistas over the coastline right here in Virginia Beach! Whether you consider yourself a fan of US History or simply wish to take advantage of these picturesque views, climbing your way up – to be surrounded by such beauty – should definitely make its way onto your itinerary when visiting Virginian Beaches area.
Try Flavors of Virginia Beach's Food Scene
When visiting Virginia Beach, there are an abundance of culinary opportunities that cater to every palate. From Carolina pulled pork biscuits and other classic dishes, through modern creations or more high-end cuisine options, this destination has it all! If you plan your trip during the special event "Virginia Beach Restaurant Week", even better: enjoy discounted prices at some of the most renowned establishments such as Hot Tuna Bar & Grille or Ice House restaurant.
It's impossible not to mention seafood when talking about a visit to VA beach given its proximity to Chesapeake Bay and Atlantic Ocean. Find yourself indulging in fresh oysters, crabs shrimp clams and fish from nearby waters. Some highly recommended restaurants are Esoteric, Commune, Bay Local Eatery for instance, but also Leaping Lizard Cafe & Backbay Gourmet among many others around town.
Engage in Watersports and Outdoor Adventures
Virginia Beach is the perfect destination for adventurers and outdoor lovers. From watersports such as jet skiing, surfing, paddleboarding and kayaking to captivating attractions like the Surf & Rescue Museum – there's plenty of ways to have fun in this paradise spot! Learn more about life-saving services along Virginia Beach coastline at The Surfing & Rescue museum. It also offers interactive experiences that will make your visit unforgettable. To enjoy a unique adventure on top of these activities try out Ebbing Tides stand up paddling or Adventureworks zip line flying through the air, both are sure thrill rides! No matter what type of adventures you're looking for, one thing's certain: Virginia Beach has something exciting to offer everyone who visits its shores.
Visit the Atlantic Wildfowl Heritage Museum
When you plan a trip to Virginia Beach, VA, be sure to include the Atlantic Wildfowl Heritage Museum on your itinerary. Situated at 1113 Atlantic Ave., this remarkable museum offers guests an exciting and educational experience that is certain not to disappoint.
The heart of the museum lies in its unique collection of traditional decoys, vibrant carvings and captivating dioramas—all highlighting wildfowl's historic role in crafting these incredible works of art. Interactive exhibits provide visitors with insight into local wildlife as well as their habitats while modern computer systems let users learn more about wildfowl through engaging multimedia presentations for all ages.
At the end of it all, even those unfamiliar with birding will appreciate what makes The Atlantic Wildlife Heritage Museum one-of-a-kind – offering something for everyone from young children learning about nature's beauty first hand, to veterans finally getting acquainted up close!
Experience Family Fun at Hunt Club Farm
If your family is looking for an incredible day of fun in Virginia Beach, then Hunt Club Farm should be at the top of your list. This exciting farm offers a range of activities to entertain all ages, from petting animals and pony rides to climbing around on their adventure playground.
There are also many seasonal events hosted by Hunt Club Farm that make it well worth visiting if you're vacationing in Virginia Beach – such as the Easter Spring Fling Egg hunt, Harvest Fair or even being spooked out during Haunted Hunt Club Farms! All these great experiences offer plenty more memories than can fit into one trip alone.
No matter who comes along with you when touring around VA beach, there's no doubt that everyone will have a brilliant time exploring everything still left undiscovered at Hunt club farms throughout every season!
Uncover History at Ferry Plantation House
Take a journey into the past and learn all about The Ferry Plantation House, located at 4136 Cheswick Ln in Virginia Beach, VA. This historic site includes an 1830 manor house as well as stories related to Grace Sherwood who was convicted of being a witch during her lifetime. Guests on guided tours will have opportunities to understand more about life Tidewater-style from centuries ago when they visit this fully restored brick dwelling place.
The tour offers interesting details surrounding the trial by water that Ms Sherwood endured back in 1706 along with insight regarding those who resided within its walls through time passing by. It is truly an ideal way for people wanting to acquire knowledge concerning historical contexts and significance originating from Virginia Beach's culture heritage.
Be sure not miss out on visiting such important landmark if you ever find yourself around here! By stepping inside the ferry plantation House, visitors will become even closer acquainted with storied history and sites which represent it best!
Explore the ViBe Creative District
A trip to Virginia Beach would not be complete without taking in the vibrant culture of its ViBe Creative District. Filled with art galleries, museums, shops and restaurants, this lively district is a great spot for both art lovers and foodies alike. Throughout the year there are lots of events held here including The Art Of Humanity in April as well as The Mural Festival in August. You can find engaging discussions and live entertainment happening regularly throughout the area too! With such an eclectic mix of creative experiences, it's definitely worth visiting if your looking for something different while exploring all that Virginia Beach has to offer.
Connect with Nature at False Cape State Par
If you're seeking an escape to the wild, False Cape State Park near Virginia Beach is perfect. This wondrous area on the Atlantic coast provides a calming retreat from city living. With its diverse terrain and plentiful wildlife, it offers nature-lovers a deeply engaging experience.
Explorers can take hikes or bike rides and even go primitive camping in this location. Plus there are abundant opportunities for viewing animals in their habitat as well! There are also old church ruins at one end of the park which lends some history to your visit too.
False Cape State Park makes for a great day trip if you're looking for relaxation amongst natural beauty, come explore all that it has to offer!
Witness the Majesty of Whales and Dolphins
When visiting Virginia Beach, witnessing the splendour of whales and dolphins gliding across the Atlantic Ocean is an astonishing experience. From December to February, taking a guided boat ride grants you up-close viewing of these glorious creatures, creating unforgettable memories for all ages with Rudee Flipper Dolphin Tours offering ninety minute voyages in pursuit of dolphins or two hour whale watching experiences. There's nothing more special than spotting majestic dolphins and humpback whales living naturally within their habitat when exploring Virginia Beach, making this activity obligatory!
Get Spooked at Nightmare Mansion Haunted House
For adventure-seekers and horror aficionados, a trip to Nightmare Mansion Haunted House is an absolute must. Situated at 2008 Atlantic Ocean. Ave. in Virginia Beach VA 23451, this legendary haunted house is one of the oldest on the East Coast – filled with confined pathways and pitch black tunnels for visitors to explore!
Lauded as one of America's ten best spooky attractions by experts in their field. If you dare enter Nightmare Mansion, then be prepared for an unforgettable experience that will definitely give your heart more than its fair share of jolts!
Visit the Lynnhaven House
A trip to the Lynnhaven House offers a window into Tidewater life. Located at 4409 Wishart Road, Virginia Beach, VA 23455, this 18th-century building displays amazing designs from its closed-spindle staircase and brick jack arches to ship's lap flooring, all of which create an example of traditional Virginian architecture. Francis Thelaball erected it in 1725 for visitors seeking insight on history as well as the home's former residents' lives. Touring the house is ideal for appreciating both city culture and heritage through visiting Virginia Beach!
Embrace the Thrills at Atlantic Fun Park
An outing at Atlantic Fun Park is the perfect way to spend a day with your family. Located in Virginia Beach, VA 23451 on 15th St., this amusement park offers 16 exhilarating rides and all sorts of games for those looking for some serious excitement! At 100 feet tall, you won't want to miss out on its main attraction – the Skyflyer or Flying Bob's, which are both surefire thrills. There truly is something here for everyone regardless if it be an adrenaline rush or a leisurely stroll around.
Admire the King Neptune Statue
A visit to the Virginia Beach Boardwalk is incomplete without taking in the magnificence of its symbolic King Neptune Statue. Standing at an impressive 34 feet tall, this bronze masterpiece marks a tribute to marine life and stands as evidence of Virginia's proud seafaring heritage.
Appreciate not only its awe-inspiring beauty, but also all that lies beneath it: tales about treacherous storms on choppy seas, journeys full of mysterious adventures, each one adding splashes of colour against glorious waves over time!
Summary
Virginia Beach boasts a variety of attractions, from its crystal clear beaches and historical sites to the lively art culture and exciting amusement parks. It promises an unforgettable experience filled with diverse elements that make this place so special – heritage, nature's splendor – all ready for you to explore!
Frequently Asked Questions
How do I spend a day in Virginia Beach?
Virginia Beach has something for everyone. From First Landing State Park to the iconic Boardwalk, you can explore and experience all sorts of sights and activities throughout your day in this destination. Don't miss out on a war plane ride at The Military Aviation Museum or an adventure through Adventure Park! Learn about marine life by visiting Virginia Aquarium & Marine Science Center before checking out ViBe Creative District and Cape Henry Lighthouse as well. Make sure to take advantage of Back Bay National Wildlife Refuge while kayaking nearby, then end it off with some Chesapeake Bay blue crab after taking an oyster farming boat tour!
Is there a lot to do at Virginia Beach?
Virginia Beach offers a range of activities, such as lounging on the golden beaches, sightseeing via boat tours around its picturesque coastlines and exploring the Boardwalk with spectacular vistas of the ocean.
Is Virginia Beach Oceanfront free?
Yes, Virginia Beach Oceanfront is free and open to the public, with popular beaches like Sandbridge, Chesapeake Bay Beach and the Oceanfront Resort Beach all offering free access.
What are some must-visit attractions in Virginia Beach?
Immerse yourself in the spectacular natural landscape of Virginia Beach with its breathtaking views from First Landing State Park, Sandbridge Beach and the Atlantic Ocean. Visit top attractions such as the Back Bay National Wildlife Refuge or Military Aviation Museum for a memorable vacation experience.
Discover something fun to do during your stay – explore Chesapeake Bay while fishing at Virginia's longest fishing pier. Learn about maritime life at The Marine Science Center, take a stroll on famous boardwalk and enjoy vibrant nightlife atmosphere! Also don't miss out on visiting the beautiful Virginia Aquarium showcasing over 300 species of animals & plants native to this area!
What is the best time to go whale watching in Virginia Beach?
Ideal viewing conditions for whale watching in Virginia Beach can be experienced from December to February.